Thursday Folders, September 5, 2019
Posted September 5, 2019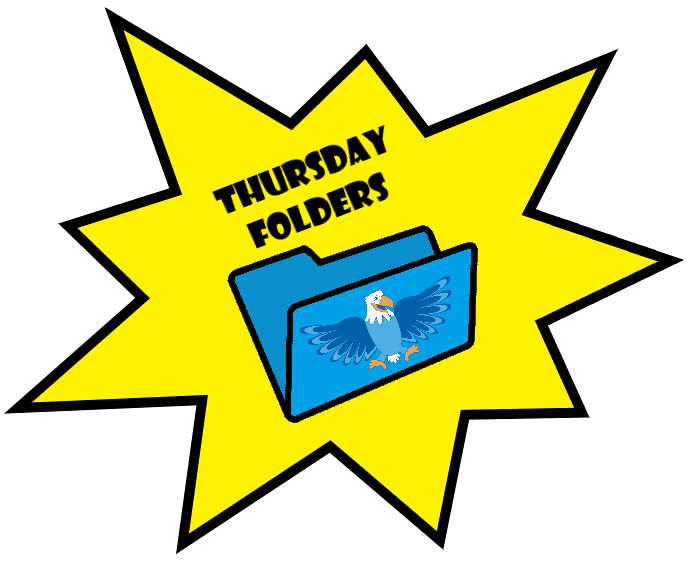 Please use this link to the Thursday Folders to see any and all flyers that came out this week. 09/5/19.   
Principal Notes:
Thank you for such a smooth transition back to the school year. We so appreciate all of your support and it was great to see so many families at PTSO and CSC meetings this week. Remember you are always welcome to the meetings, it is a great way to get involved. We can't wait for the carnival. Ask your child about what their teacher is offering as an experience! There are so many fun things this year! One more reminder: To ensure the safety of our children, all adults entering the building must sign in at the office and wear a visitor's badge (even if we know you).  
PTSO Information:
Thanks to everyone who made it to our first meeting Tuesday. Minutes from the meeting will be distributed later this week and can always be located on the PTSO page of Asbury's website.
Click here to complete the PTSO Membership Form. 
Click here to complete the Asbury Volunteer Survey. 
Carnival is Friday, September 20th from 4:30 pm – 7:00 
 Volunteers –  are needed. Opportunities include bundling tickets at home, donating food, loaning
us items, setting up the day of the event, running a booth during the event, and cleaning up the Monday after. Please take a minute to look at the   sign up genius to see how you can lend a hand.
 Tickets and passes can be purchased online at charityauction.bid/AsburyCarnival2019.
 Paper order forms are also available in the main office or can be downloaded and completed to turn in with your check or cash to the front office. Pre-event purchases must be made by Wednesday,         
 September 18th so we can have them ready at the Will Call table.
Teacher Dates and Auction items are now live through the website at
 charityauction.bid/AsburyCarnival2019. Online bidding will close on Wednesday, September 18th. Bidding will continue during the Carnival and winners will be contacted on Monday, September 23rd.
Teacher Date Raffle Tickets are for sale through asburycarnival2019.cheddarup.com.
 The drawings will be held on Monday, September 23rd. Winners will be announced at school and parents will be notified via email.
Thanks to everyone for your help in supporting our great school!
Becoming a PTSO member is a great way to stay informed and be a part of the decision-making process of our school.
Complete the online PTSO membership form
or 
print a PDF
to complete and return to the office. Of course, we could not do what we do without the help of volunteers. Please take a few minutes to complete our
online Volunteer Survey
. Many opportunities are available and are adaptable to your availability. If you prefer to fill out a paper form, please click here for a
printable PDF
. 
Lastly, there are several easy fundraisers that help earn money for the Asbury PTSO. The programs are simple, and most require a quick and simple sign up.
See a quick list of programs
, or go to the Asbury website for more
detailed descriptions and instructions
.
OFFICE REMINDERS:  
All after school enrichments will dismiss out the South (Kindergarten) Door when the session is over.
Please begin to drop children off in the office or on the playground. We hope to limit parents walking children to their classroom to promote independence and responsibility.
Please keep your students lunch account current.  Everyday we generate letters that go home with your student if they owe lunch money.   Go to www.myschoolbucks.com  to set up an account and pay online. 
Weekly Flyers:   
Carnival – All Access Pass order form
Individual Picture Day – order form and flyer – Order with paper or online
Important Dates:  This will change and grow as the year goes on
September 13 – Individual Picture Day
September 20 – PTSO Carnival
September 27 – PTSO Carnival Rain Date
September 30 – NO SCHOOL for Students – ASBURY ONLY Teacher planning day
October 1 – CSC Meeting  5:00-6:00
October 1 – PTSO Meeting 6:00-7:00
October 14-17 – Parent Teacher Conferences 
October 17 – PTSO Fun Run – TBD  during school
October 18 – 22 – District Wide Teacher Planning Days
October 28 – B.E.S.T Assembly – 2:00pm – Auditorium
November 5 – CSC Meeting 5:00-6:00
November 5 – PTSO Meeting 6:00-7:00
November 14 – Thanksgiving Luncheon.  Adjusted lunch schedule for all students 
November 22 – NO SCHOOL For Students – ASBURY ONLY – Teacher Planning Day