Discovery Link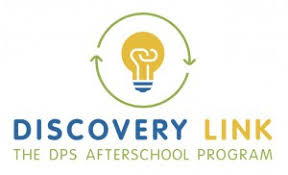 Dear Asbury Community,
Discovery Link registration is now open for AM/PM programs. If you are a current Discovery Link family that has not registered yet, you can do so online. If you are a brand new family you can create an online account and begin the registration process. Please visit our website for more information on registration. Please don't hesitate to contact Leah Martinez at 720-610-8342 or Leah_Martinez@dpsk12.org with any questions or if you need assistance with the registration process.
Although it is months away, this warm December weather has us thinking about next Summer.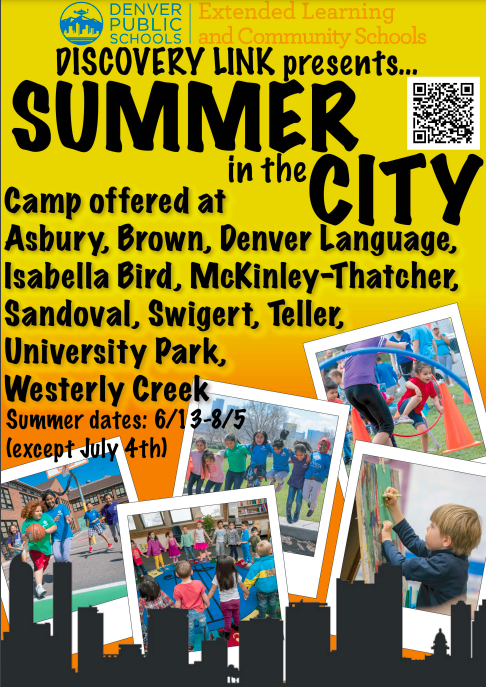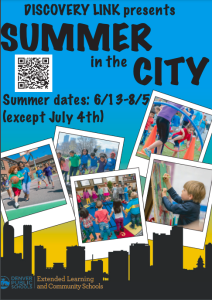 For Summer 2022, ELCS will offer traditional Discovery Link summer camps, as well as the return of Enrichment Exploration Camps. Discovery Link summer camps will run from 6/13/22 – 8/5/22, Monday – Friday, between the hours of 7:00am – 5:30pm (with no camp on 7/4/22).
Enrichment Exploration Camps will run the same dates from 7:30am – 5:30pm. Registration for camp will open in late January/early February – you will receive more information in the following weeks. We can't wait to spend Summer in the City with you!
Thank you!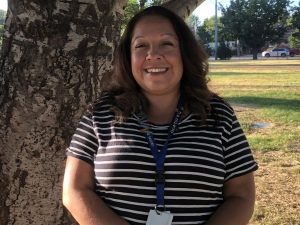 Warm Regards,
Leah C. Martinez
Program Supervisor, Asbury Elementary
Join us for before and after school care with Discovery Link at Asbury!
Our before school care begins at 6:30 am – 7:40 am.
Our after school care is from 2:40 to 6:00 p.m. Our after school care includes a healthy after school snack.
Discovery Link also:
fosters positive relationships
provides an enriching environment
develops leadership
supports character development
incorporates instructor-led activities
encourages team building
and much more!
Discovery Link Staff
Leah Martinez: Program Supervisor
Ronnie Folks: Program Leader (K-1st)
Karina Ruiz-Solis: Program Leader (2nd-5th)
Alexis Reyes: Staff Aide (2nd-5th)
Donavon Almanza: Staff Aide (K-1st)
Amber Baca: Program Leader (Supports all groups as needed)