Advocacy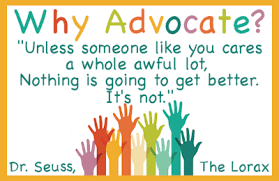 Welcome to the Asbury Elementary PTSO Advocacy page!
Here you will find information about how to advocate for your student, your school and for public education funding in Colorado. The Asbury PTSO is non-partisan and does not take any positions on political candidates, nor is it affiliated with any political party. This page is meant to serve only as a resource for families who would like to engage in advocacy activities related to public education.
What is advocacy? Advocacy is any activity by an individual or group that aims to influence decisions within political, economic, and social institutions. Advocacy can take many forms – letter writing, marching for a cause, providing public comment or testimony at meetings or hearings, even talking to your friends and family about issues that are important to you are examples of advocacy!
Why is advocacy important? Advocacy helps ensure that all people in society are able to have their voice heard on issues that are important to them. Advocating on behalf of yourself or others helps protect and promote individual rights, and helps ensure that your views and wishes are genuinely considered when decisions are being made that will affect you.
How can I get involved? Below you will find links that will help you get started on your advocacy journey! If you have specific questions or would like more information, please contact the Asbury PTSO at Asbury.PTSO@gmail.com
If you would like to attend the next regular DPS Board meeting or special work session, or if you would like to sign up for public comment at a Board meeting, please learn more information.