Message from the Principal
Why Asbury?
Asbury Families and Community,
It is an honor to introduce myself as your interim principal until October when Ms. Doung returns from her medical leave. She is doing well and anxious to return to her wonderful school family.
I'd like to take this time to share a little about myself. I retired from DPS at the end of the 2020 school year and have been called to serve at several schools as interim since. Before retiring after 43 years in education, I was the principal at West Early College/ West High School. Prior to WEC, I served as an administrator in Boulder Valley SD, Ft. Lupton, Brighton and Texas. I am originally from El Paso Texas and have lived in Colorado for over 25 years. My teaching background is in Special Education and English Language Acquisition for second language learners and Deaf Education as well as GT English language instruction. I am bilingual and biliterate in Spanish and fluent in American Sign Language. People often ask me why I came back as interim when I could be enjoying my retirement. The short answer is, I have found that returning to DPS as an interim principal has become more like a calling than a "job." It brings me great joy and fulfillment to be able to bring my experiences and expertise to a district with shared core values. I also like to be able to help ease the stress of leaders who have to take unexpected time off and help keep their schools safe and running until their return or until a new leader is hired if necessary. In Asbury's case this will be until October when Ms. Doung returns. In the meantime, I commit to ensuring a smooth start with all things needed for a successful and wonderful school year. I look forward to building relationships and supporting the social emotional wellbeing of all our students and staff at Asbury during my time here. See you soon!
Ana Mendoza – Asbury Interim Principal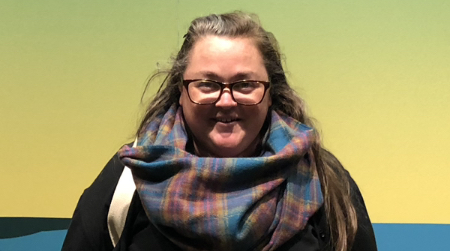 Dear Asbury Eagles,
My name is Jeanna Doung and I am honored to be writing to you as the proud Principal of Asbury Elementary. Asbury is a strong and unique community in the heart of the University of Denver neighborhood. Our 90+ year-old building has had the honor of serving generations of Denver residents, and is full of character, just like our students and staff. As education has evolved, so has Asbury. Today we embrace Project Based Learning, one to one technology, a modern band approach to music and personalized goal setting with each student from Kindergarten through 5th Grade. We also believe in inclusion at Asbury for all our students. We work diligently to support each child in reaching their personal, academic, and social-emotional goals. Asbury is surrounded by a community that supports its vision – "We are a diverse, vibrant community of inquisitive and engaged learners. We are committed to excellence and equity to foster self-directed, respectful, and empowered life-long learners." Go Asbury Eagles!
In education,
Jeanna Doung
Principal