Thursday Folders October 25th, 2018
Posted October 25, 2018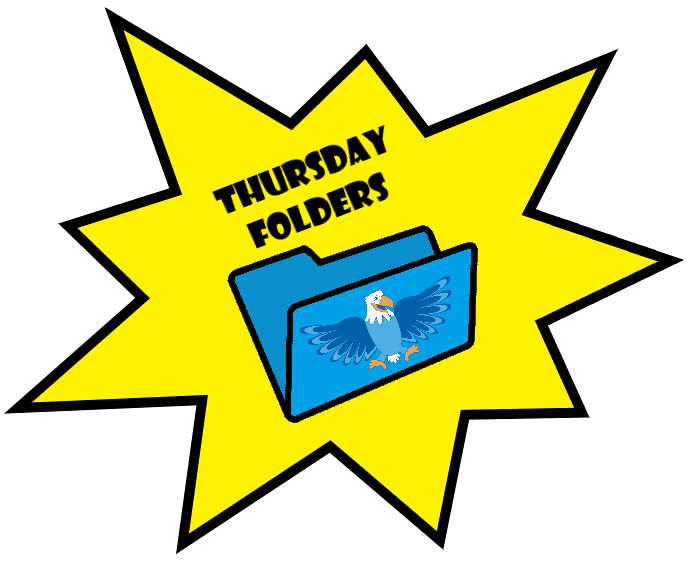 Principal Notes
Thank you to everyone who was able to attend parent/teacher conferences. This partnership allows for us to have a better understanding of your child, as well as you to see the happenings within the building! We also want to thank everyone for attending the Pumpkin Patch/Fall Festival. It was so fun! Finally, please join us for CSC on November 6th to hear more about our current School Performance Framework rating. We will be in the auditorium from 3:30 – 4:30.
Office Reminders:    
All Lost and Found items will be donated on November 16th, so be sure to check often for any missing items.
Please follow the link below for information on School Performance Framework. We will also be discussing the details of our school rating at CSC on November 6th from 3:30 – 4:30, please join us!
http://spf.dpsk12.org/en/elementary-schools/
We are looking for parent volunteers who would be available for a variety of times before school and right after school and during the lunch/recess times to help out when paras and support staff are absent.  We need people to help the day run smoothly and these times are important. Please click on the link to fill out the google form below to give us your availability and contact information. Even if you are only available a day or two a week, that would be great.  We will always call first and you can always say no if that day does not work. Thanks so much for considering this.

Google form – https://goo.gl/forms/hZu3QbX9UlDesQwY2
PTSO Updates
Parents! Our next big fundraiser is the Asbury Fun Run! Asbury PTSO is committed to raising funds to fill the gap left by DPS funding to ensure that our school is able to provide the programming we value as a community.  Click here to get the low-down on the most updated Fun Run information!

Pearl Wine Anniversary Event Update- CHANGE IN LOCATION! The location for Pearl Wine's anniversary tasting has been changed to the beautiful Halcyon Hotel in Cherry Creek North. Support a wine shop that supports our neighborhood schools. Learn about and taste hundreds of wines at all price points. We hope to see you on Saturday, November 3rd from 6:00-9:00 pm. The PTSO is selling tickets for $40 each. Asbury will receive $20 for each ticket sold! This is a great way to support our school, our neighborhood wine shop, and enjoy a fun evening out. Purchase a ticket on the playground before and after school or contact Shannon Durling directly – shannondurling78@gmail.com
Weekly Flyers:
Technology Information and Parent Sign-Off
Pearl Wine Event 11-2018 Spanish
Kindergarten Jubilee 2018-2019
Museum of Nature and Science – Free Family Night 11-2018
Hands Up for the Children Halloween Fundraiser
Fifth Grade Jungle Book Musical Update 2018
Dine out for Asbury – The Donut House 10-2018
Boosterthon Parent Tasks Spanish 2018
Important Dates:
October 25 – Digital Citizenship Parent Night
October 26 – B.E.S.T. Assembly 9:00 am
October 27 – Dine Out for Asbury – The Donut House -6:00am-2:30pm on Saturday
November 3 – Pearl Wine Tasting Event 5:30pm-8:30pm
November 5 – Boosterthon Pep Rally – PTSO
November 6 – CSC (3:30) and PTSO (6:00)
November 8 – Thanksgiving Luncheon.  Please RSVP with link above
November 13 – Matinee Performance of 5th Grade Musical: The Jungle Book 2:00pm
November 14 – Boosterthon Fun Run – PTSO
November 15 – Evening Performance of 5th Grade Musical: The Jungle Book 7:00pm
November 19-23 – Thanksgiving Break – No School
November 29 – PBL and Equity Night Potluck (Thankful for Asbury)
November 30 – Digital Citizenship Assembly Grades 3-5
December 4 – CSC (3:30) and PTSO (6:00)
December 11 – Dine Out for Asbury – Chipotle – 20% back to Asbury – 5:00pm-9:00pm
December 13 – Fall Band Concert 4:00pm
December 13 – Expo Night 6:00pm
December 21 – B.E.S.T. Assembly
December 24-January 4 – Winter Break
January 7 – Monday – Students return.
January 8 – CSC (3:30) and PTSO (6:00)
January 17 – Literacy Night
February 1 – Teacher Planning – No School for Students
February 4 – Teacher Planning – No School for Students
February 5 – CSC (3:30) and PTSO (6:00)
February 18 – Presidents Day – No School