Thursday Folders November 8th, 2018
Posted November 8, 2018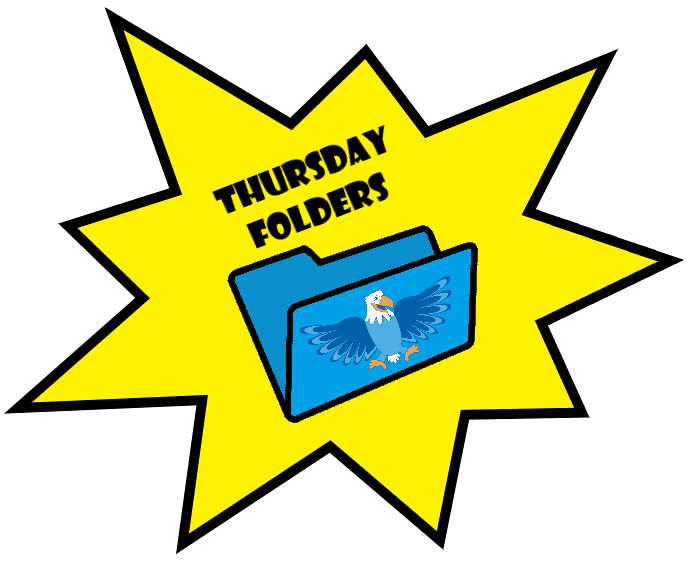 Please use this link to the Thursday Folders to see any and all flyers that came out this week.
Principal Notes:
One of our current secretaries, Stephanie Crone, will be leaving the school November 16th. She will be starting her new role at the Golden City Court the following week. She has loved her time at Asbury and is heartbroken leaving all of you and your wonderful kiddos. Be sure to stop by and say goodbye! We will miss her and wish her the best of luck! In the meantime, we will not be filling her role immediately and would love some volunteers to go to the link below to sign up as on-call help in times of need.
https://www.signupgenius.com/go/60B054CACA82EA3F58-oncall
Office Reminders:    PLEASE CHECK LOST AND FOUND. SEE PICTURES OF IT ON FACEBOOK AND INSTAGRAM
THEY will be donated on November 16th, so be sure to check for any missing items.
Please make sure your students come dressed appropriately for colder weather, we will go outside for recess unless there is extreme weather conditions.
The Attendance line needs to be called  by 9:00 am if your child is going to be absent on any given day.   
PTSO Updates
Parents! Our next big fundraiser is the Asbury Fun Run! Asbury PTSO is committed to raising funds to fill the gap left by DPS funding to ensure that our school is able to provide the programming we value as a community.  Click here to get the low-down on the most updated Fun Run information!
Weekly Flyers:
Fifth Grade Musical – The Jungle Book
Dine Out for Asbury – Adelita's
Important Dates:
November 13 – Matinee Performance of 5th Grade Musical: The Jungle Book 2:00pm
November 14 – Boosterthon Fun Run – K – 2nd: 9:00 am and 3r – 5th: 1:00 pm
November 14 – Dine out for Asbury – Adelita's on Broadway  – 20% to Asbury
November 15 – Evening Performance of 5th Grade Musical: The Jungle Book 7:00pm
November 19-23 – Thanksgiving Break – No School
November 27 – Dine out for Asbury – Chick-fil-a Spirit Night –  15% back to Asbury
November 29 – PBL and Equity Night Potluck (Grateful for Asbury) 6:00
November 30 – Digital Citizenship Assembly Grades 3-5
December 4 – CSC (3:30) and PTSO (6:00)
December 6 – PAC (Parent Advisory Committee) Meeting 6:00-7:00pm
December 11 – Dine Out for Asbury – Chipotle – 20% back to Asbury – 5:00pm-9:00pm
December 13 – Fall Band Concert 4:00pm
December 13 – Expo Night 6:00pm
December 21 – B.E.S.T. Assembly 2:30
December 24-January 4 – Winter Break
January 7 – Monday – Students return
January 8 – CSC (3:30) and PTSO (6:00)
January 17 – Literacy Night
January 21 – Martin Luther King Jr. day – NO SCHOOL
February 1 – Teacher Planning – No School for Students
February 4 – Teacher Planning – No School for Students
February 5 – CSC (3:30) and PTSO (6:00)
February 18 – Presidents Day – No School
February 21- Math Night – 6:00pm
February 22 – B.E.S.T.  Assembly – 9:00am
February 25 – Art Gallery Opening – 3:15-4:00pm
March 4 – Teacher Planning – No School for students
March 5 – CSC (3:30) and PTSO (6:00)