Thursday Folders September 20th, 2018
Posted September 20, 2018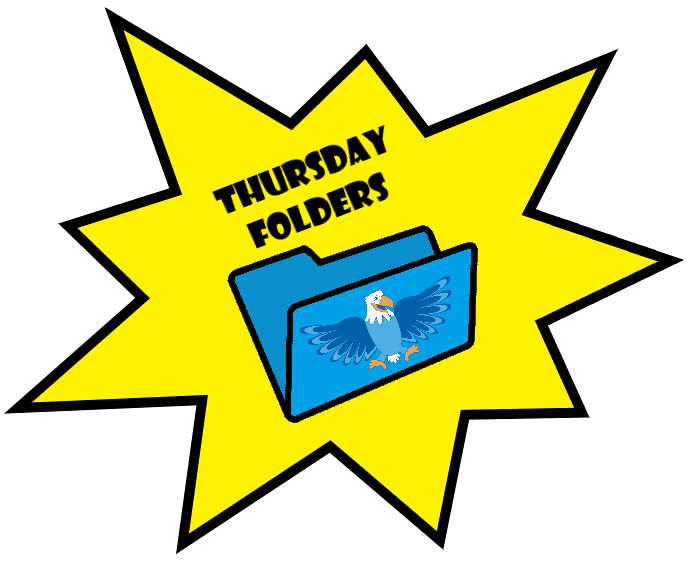 Office Reminders:  
If you wish to visit the classroom we are asking for 24 hours notice and that you limit the visit to no more than an half hour. It is very disruptive for the other students and impacts concentration.
All after school enrichments dismiss at the south door by the parking lot.  Please wait for your child there.
Please remember that milk purchased to go with a home lunch is $0.50. Please ensure that your child has money on their account if they are purchasing milk every day.
Please provide your child with ear phones if you haven't already.   We have a few left in the office for sale but I anticipate those will go fast.
Weekly Flyers:
Superintendent Search Invitation
Parent Consent for Online Tools
Important Dates:
September 20, 25 and 27  – Band for NEW members only- 4th and 5th grade students  See Schedule
September 20- Family Curriculum Night 6:00pm
September 21 – PTSO Carnival  5:00-7:30pm
September 28 – Asbury ONLY Planning Day –  No School for Students
October 2 – 7:30-8:15 am- First Band practice for ALL Band members
October 2 – CSC (3:30pm) and PTSO (6:00pm) Meetings
October 3 – Official State of Colorado Count Day Please be in attendance that day
October 4 – Dartmania After School Fundraiser
October 5 – Individual Picture retake day.
October 10 – National Walk to School Day
October 15-18 – Parent Teacher Conferences – Sign Up with Teacher or Sign up Genesis
October 19 – No School
October 20 – Fall Festival/Pumpkin Patch
October 22-23 – Teacher Planning Day – No School for Students
October 26 – B.E.S.T. Assembly 9:00 am
October 27 – The Boulangerie Dine Out for Asbury (8:00am-3:00pm)
November 5 – Boosterthon Pep Rally – PTSO
November 6 – CSC (3:30) and PTSO (6:00)
November 14 – Boosterthon Fun Run – PTSO
November 19-23 – Thanksgiving Break – No School
November 29 – PBL and Equity Night (Thankful for Asbury)
December 4 – CSC (3:30) and PTSO (6:00)
December 11 – Chipotle Dine Out for Asbury from 5:00pm-9:00pm
December 13 – Fall Band Concert 4:00pm
December 13 – Expo Night 6:00pm
December 21 – B.E.S.T. Assembly
December 24-January 4 – Winter Break