Thursday, October 22, 2020
Posted October 22, 2020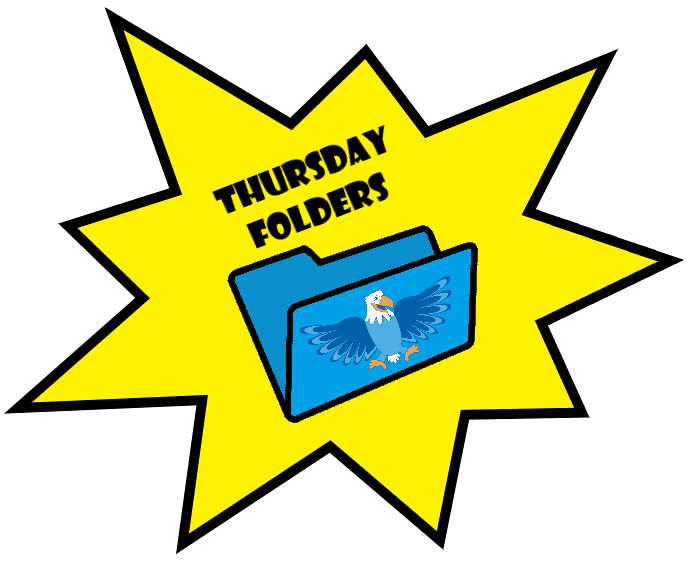 Principal's Corner
Welcoming back kids this week, online and in person, felt so good! We know there are a lot of changes to what school has looked like but your students handled it all with ease and grace. Thank you for supporting them through this transition. A few things to know: 
We know that changing homerooms has been hard on some students. We will continue to support them and their needs through this but know that all decisions were made with student safety in mind.

Children cannot bounce back and forth from in-person to remote. If children are sick, please call the office to access the remote environment for that period of time. If it is an unexcused absence students will NOT be able to access virtual learning. 

If you notice that your child's mask does not stay on their face, please choose another mask. Old Navy has children's sized masks that fit perfectly and are adjustable. We have a few extra on hand for those who need them, but are looking for donations. Thanks in advance!

Hand washing. Please watch this 

quick video

 on handwashing with your child to share expectations. 

Please remind your child at home about social distancing- we use the terms airplane arms or zombie arms as a minimum measurement of space. 
The above guidelines will keep everyone safe and Asbury open, thank you for your support! 
ANY AND ALL COVID questions should be directed to the Nurse's office at 720424-9755
---
School Notes
School Breakfast and Lunch Menus can be found in the DPS School Cafe – 

https://www.schoolcafe.com/menus/0

 (just go in as a guest – don't worry about making an account and adding your kids.  You need to choose Asbury as the school to see our menu options for each day.  If you have a student at another school, you can switch schools as a guest and see their menu.  Also at the bottom of the Thursday folders, there is the October 

Breakfast

 and 

Lunch

 Menus to print out or reference too.
Zoom Recording

 from Monday's Town Hall Meeting supporting 2nd- 5th-grade families with return to school questions. Here is the 

padlet

 to ask questions or review responses.  Please add more questions as we move forward.! 

Please review

 

these guidelines

 

for arrival and dismissal. We will also have created a

  

map

 

for you to know which entrance and exit to use for your student.

 
---
PTSO
Dine Out:

Upcoming Dine Out Dates

:  

Morgan's Liquors

 – 10/31 (Halloween!) – ALL DAY – Spend $1-$49 (10% donation), $50-$99 (15% donation), $100+ (20% donation)

Chook 

– 11/10/20 – ALL DAY, Pearl Street location only – 20% donation

Papa John's

 – 12/10/20 – ALL DAY, ALL LOCATIONS – 20% donation
The Asbury Backpack Program Needs Your Help

!
Sign Up Here to help support Asbury families with food boxes.
Open Positions for Room Supporters (formally called Room Parents)  

Would you like to support classroom teachers while getting to know fellow families in your children's class or grade?  Then, being a Room Supporter is a great job for you!  This year, the role of a Room Supporter looks different than years past, but it is even more important to ensure that communication and community building is at the forefront.  If you would like to learn more about being a Room Supporter and would like to see the revised Room Supporter Handbook during this time of Covid-19, please email Meaghan McCabe, the Room Supporter Coordinator, @ 

meaghanomccabe@yahoo.com

.  I look forward to speaking with you! 
We are looking for Room Supporters to support our wonderful staff and students.  You will notice that we created the role of Support Staff Supporter and Specials Staff Supporter to ensure that all staff and students receive the help they deserve.  If you are interested in learning more about the role, please email Meaghan McCabe, the Room Supporter Coordinator, at meaghanomccabe@yahoo.com.  Thank you for your support!
Here are the classes and teams where we are looking for support:
4th Grade – Ms. Van Sant: 5th Grade – Mr. Altenburger: Support Team Supporter (supports MM, GT, ELD, Intervention, and Psychology): Specials Team Supporter (supports Music, Technology, P.E., and Art)
Business Sponsor  

Are you interested or do you know someone interested in being a Business Sponsor? Now is the time to support Asbury students and staff while promoting your product or service. You'll also receive the benefit of a tax write off. Please contact Andrea Cocking or Kelly Smith to get signed up and get your banner up!
---
Important Dates:
10/31 – Dine out for Asbury at Morgan's Liquors
11/6 – 11/19 – We Heart Asbury Direct Give Campaign
---
Parent Resources:
Technology Resources from Mrs. Ravel (updated) – bookmark this!
---
Flyers/Links