Thursday, March 17, 2022
Posted March 17, 2022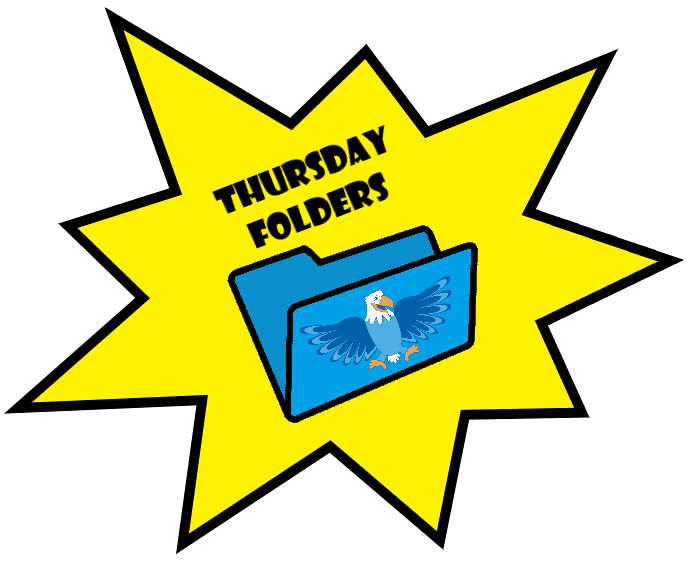 Principal's Corner
Asbury Eagle Families-
We have been so lucky lately with all the visitors and supports we have had in the building (see what I did there, with St. Patty's day and all)! We are lucky to have our room support parents, guest speakers to come in and a supportive community. Last week we celebrated the Direct Give campaign and all of your support to Asbury- we celebrated with the South High School Drumline coming before school! We had donuts, a student created konga line dancing to the drumline, and smiles all around despite the cold weather! If you want to check out a little bit of the action, click on these videos:
In Partnership,
Jeanna Doung
Note from the Office: CSC Elections for 22/23 School Year: Please read our CSC election letter if you are interested in a spot on the CSC for next school year or know someone who you think may fit on this committee. You can submit your nominations HERE.
---
School Notes
Important Information:
Open positions at Asbury for the 22/23 School Year: We are kicking off our hiring process. With that I wanted to share the positions that are open for the 22/23 school year. We will start the interview process next week. These are posted at Asbury right now. We will be opening this opportunity up to internal candidates first. If you are interested in any of these positions, please apply for the position and reach out to Jeanna. If you know of anyone who is interested, please reach out to Jeanna. We have had some internal shifts in our team, please expect an email from the 3rd and 2nd grade teams in their weekly letters home.

2nd grade Math- 1 year position
2nd grade Literacy- 1 year position
Office Support II
1 on 1 Para Position

We will be holding an in-person tour on Friday, April 8th from 8:30-9:15. Please sign up HERE. There are a limited amount of spots as we would still like to be safe and not overcrowd our halls. Please pass this information along to any neighbors or families that may be interested in attending Asbury!
Spring Conferences: We are also gearing up for spring conferences. Teachers will reach out if you need to schedule a conference. These will be scheduled between now and Spring Break.
Reminder: If students are not feeling well, please keep them home. If you have any questions about if a students should stay home, please refer to Child Illness Policy or reach out to Tanya Banks
NEWS ABOUT SUMMER ACADEMY: We would like to share an exciting opportunity for summer learning. Summer Connections is FREE and is 7.5 hours per day from June 14 – July 22. All students entering 1st through 5th grade, students who are in Kindergarten – 4th grades in 2021-22, are eligible to participate.
Licensed teachers will be teaching literacy, math, science, art, and career exploration. Students will engage in hands-on Science, Technology, Engineering and Math (STEM) activities for 60 minutes each day. There will also be fun events throughout the summer at the school and students will go on field trips!
Breakfast, lunch and snacks will be provided at no charge. Students will engage in Social Emotional Learning every day and will have time to play outside during two recesses.
You can register at https://myportal.dpsk12.org/.
Applications are first-come, first-served. Once capacity is reached at a school, students will be placed on a waitlist.
Log into your Parent Portal account
Select "Summer Connections" in the top navigation bar
Complete the application
Submit the application
For more information, visit the Summer Connections website at https://www.dpsk12.org/academics/summer-connections/,
If you need assistance or an alternative for registration, please contact the Expanded Academic Learning Department at eal@dpsk12.org or 720-423-3629.
Announcements:
Grades 3-5 – CMAS is coming! If you have any questions or concerns, please reach out to Mrs. Ravel at Amy_Ravel@dpsk12.net

CMAS Spring Assessment Calendar for Parents (Spanish) – grades 3-5

If you couldn't make it to the CMAS Zoom Parent Night last evening, here's the video. Here's the link to try out some practice tests with your student like we did last night. They also know how to access them through the TestNav app on their chromebooks.

We wanted to share out a really cool new addition to Asbury. When the current second graders were first graders last year they worked on a PBL that created a Sensory Path. This is open to any students who wish to take a brain break. It is located in the kindergarten hallway.

Please watch our ribbon cutting celebration video.
The students also made two instructional videos to show how the path can be used.
Thank you for all of your hard work, second graders. Enjoy the Sensory Path!

Free COVID Rapid Tests Available for Home Delivery: CDPHE recently announced the Rapid-At-Home program in which they will ship free rapid antigen tests directly to homes. Students, families and educators can enroll in the program here.
Student Council
Asbury Elementary is partnering with South High School and the Make-A-Wish Foundation Colorado, to help make the wish come true for one of its recipients, 7 year old Wren from Englewood. Wren has cystic fibrosis, a lifelong disease, and her dream is to go to Hawaii! Student Council will be selling snacks tomorrow, March 18th at recess to help support Wren's wish. Snacks will be $1 each. Help us support this great cause. To see more information on Wren click HERE.
---
PTSO
SPRING WING is taking place on May 14, 2022 (see attached flyer for details)! Spring Wing needs YOU! To make our event successful we are relying on our Asbury community to participate. Please see the attached flyer to find out how you can help!
Want to be a part of PTSO next school year? We are looking for a President, Vice President, and Secretary for the 2022-23 school year. Please reach out to Asbury.PTSO@gmail.com for more information on those roles and if you are interested.
Like Soccer? The Colorado Rapids are offering Asbury Elementary (and friends) tickets to a game on 4/30 at group pricing and Asbury receives a portion of the ticket sales. Click Here to buy tickets for you, your neighbors, your friends, or your teammates!
CALLING ALL ASBURY COMMUNITY MEMBERS!!! Did you know that our Asbury Eagles find your job VERY interesting? Did you know that they would LOVE to hear all about what you do? Well, they do and they would! Please fill out the directory below and when a particular grade is studying about something that you are the master of, we will contact you to help enlighten our students. We would appreciate your expertise and support. This can occur online (Zoom) or in class once you complete the every easy DPS volunteer process, which is also attached. THANK YOU!!!: Asbury Elementary Community Profession Directory (2021-2022 PBL) Volunteer Services | Equity & Engagement
Other
Healthy Foods for Denver's Kids – Food and Snack Boxes at specified Denver Libraries

The Denver Public Library has once again received the Healthy Food for Denver's Kids (HFDK) grant for 2021-2022. The grant, launched by the Denver Department of Public Health & Environment (DDPHE), aims to support healthy food access and food based education for youth.
We are distributing healthy food boxes full of fresh produce and pantry items for households with youth 18 and under. Boxes are available Wednesdays and until supplies last. Contact your favorite location below for availability and delivery time.For more information about the grant visit the HFDK site.
---
Important Dates:
3/25 Asbury Non-Student Contact Day
3/28-4/1 Spring Break
4/4 Non-Student Contact Day
4/12 – CSC & PTSO Meetings
4/26 – Dine Out event with Birdcall (35% giveback)
5/6 Asbury Non-Student Contact Day
5/10 – Dine Out event with Chipotle (Evans location only – 33% giveback)
5/13 – Asbury Talent Show 1:30-2:30pm – More info to come!
5/14 – SPRING WING EVENT (Adults Only) – Save the Date!
5/24 – Asbury Skate City Party 6-8pm
5/20 Asbury Field Day
5/30 No School – Memorial Day
6/3 Last Day of School – Half Day
---
Parent Resources:
---
Flyers/Links
Spring Wing – How Can You Help!
Young Rembrandts Spring Enrichment
Grades 3-5 – CMAS Spring Assessment Calendar for Parents (English)
Grades 3-5 – CMAS Spring Assessment Calendar for Parents (Spanish)