Thursday, January 14
Posted January 15, 2021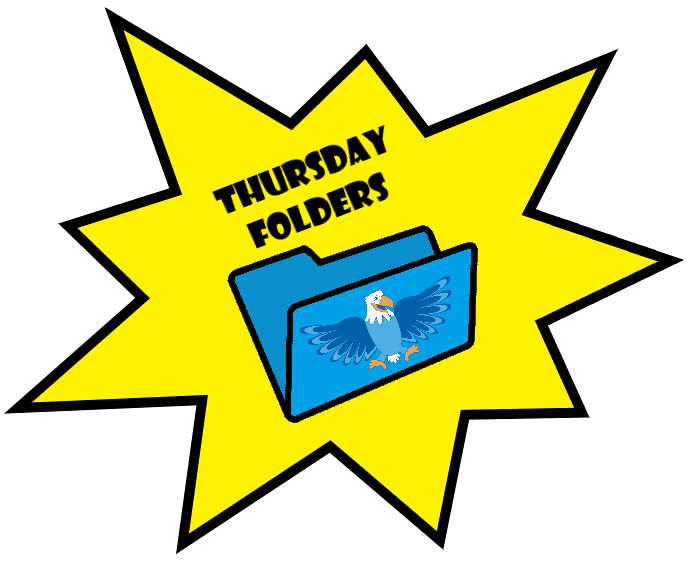 Principal's Corner
It was our third, 1st day of school this Monday! It has been a joy to have students back in the building. Students have shown leadership, flexibility, and adaptability throughout all of these transitions. They have been upholding the health and safety guidelines while balancing engagement on academics! Way to SOAR Asbury Eagles! 
 As we look forward to this week, we will take a day to honor Dr. Martin Luther King, Jr. As we celebrate "Dr. Martin Luther King, Jr. Day", we're reminded that today is a day to honor, reflect and celebrate the life and legacy of one who is known to many as the greatest civil rights leaders in history.
Please see this  Community Letter (also linked below) for more information about the principal selection process. You will see a community input survey linked in the letter, please take a few minutes to fill this out- we value your input! 
As part of our last Return and Reconnect Committee meeting, we talked about how we might have a more transparent process for communicating Asbury activities. We are committed to keeping the Asbury School Calendar updated with school-level and grade-level activities. 
Warmly,
Jeanna Doung
---
School Notes
Reminder: Please respect our school neighbors by not parking in a manner that blocks their driveways.  Please use the kiss-and-go lane for pick up instead of parking.
ANY AND ALL COVID questions should be directed to the Nurse's office at 720-424-9755
No school, Monday, January 18th to honor Dr. Martin Luther King, Jr. day
Please read this Community Letter from our Regional Instructional Superintendent providing an update on the principal selection process.
Are you interested in being a guest reader? Perhaps you would like to remotely volunteer to lead a mindful moment, a yoga break, or offer your expertise in a classroom? If you are looking for a way to volunteer at Asbury, please reach out to

Jeanna Doung

or your classroom teachers!
No adults will be allowed past the office unless there is a student emergency. If your student is arriving late or leaving early there is a

sign-in/out QR code

(please bookmark in case you do not bring your phone)  on the office door you can use.
Kindergarten school tours have begun. We will be hosting virtual tours for families that are interested.  Each Friday in January we will host a Q&A for all prospective students and families. Reach out to Maggie with any questions. Information will be shared on Asbury's Website under the Enrollment/School Tours page.
---
PTSO  
**NEW INFO BELOW**
The Asbury Direct Give Campaign will take place from February 22nd – March 6th.  
Save the Date for the upcoming "A Magical Evening With Asbury" Virtual Fundraiser taking place on Saturday, 3/6/21 from 5 pm-6:30 pm.  

It will be a family-friendly event and we welcome you to share the attached flyer with family, friends, neighbors, and alumni!  We are excited to come together as a community!  Details to follow. If you would like to help organize the event, email Kim Nyhus at Asbury.PTSO@gmail.com.
Receive a Backpack     Recibir una mochilia de comida
The Backpack program is run by volunteers. If you would like to help by filling and delivering backpacks Sign Up HERE.
If you would like to provide a monetary donation to support families in our community you can send your donation via Venmo to @AsburyPTSO (in the comments put a note that it's for the backpack program).
If you have questions please contact the co-Chairs of the program:
Amy Fitzgerald          amy.jo.fitzgerald@gmail.com
Courtney Cauthon   cauthon.courtney@gmail.com
John Bradley           daytona21@hotmail.com
Dyslexia Parent Support Group

  ** New Event**
Wednesday, January 20th,  12:00 – 12:45
Google Meet Info: http://meet.google.com/fpa-ydsx-rnb  
(‪US‬)‪+1 347-943-4533‬  PIN: ‪266 300 692#‬
Are you interested in learning more about Dyslexia? What is it? What resources are available? Supporting our children during the pandemic has been uniquely challenging. This virtual lunch meeting provides an opportunity for parents to come together to share experiences, resources, and programs that have helped their children succeed in literacy, and to band together to advocate for resources for Asbury students. These are difficult times for all families with young children, but this is especially true for children who are struggling with learning to read and write. Remote learning has made it harder for kids who are having trouble with literacy to get the help that they need. I am interested in convening this parent group within the Asbury community to figure out how we can help each other.  
For additional information, please contact Asbury parent Esther Duke (EstherAliceDuke@gmail.com)
Calling All Community Builders!

 

We are looking for parents who are interested in hosting Zoom get-togethers and activities during this time of "safer-at-home".  Since in-person gatherings are not possible, we are hoping to bring our community together virtually.  

Let us know if you can help!  Please contact Meaghan McCabe at

meaghanomccabe@yahoo.com

for more information or to sign up as a host. 
Business Sponsor –

Are you interested or do you know someone interested in being a Business Sponsor? Now is the time to support Asbury students and staff while promoting your product or service. You'll also receive the benefit of a tax write off. Please contact Andrea Cocking or Kelly Smith to get signed up and get your banner up!
---
Important Dates:
1/18/21 – NO SCHOOL

1/27/21 – Dine Out event with Torchy's Tacos (Hampden & I-25 location)

2/2/21 – PTSO Meeting via Zoom at 6 pm

2/9/21 – Dine Out event with Bird Call

2/22/21 – 3/6/21 – Direct Give Campaign

3/6/21 – A Magical Evening with Asbury Virtual Event
---
Parent Resources:
Technology Resources from Mrs. Ravel (updated) 
---
Flyers/Links