Thursday Folders – September 30, 2021
Posted September 30, 2021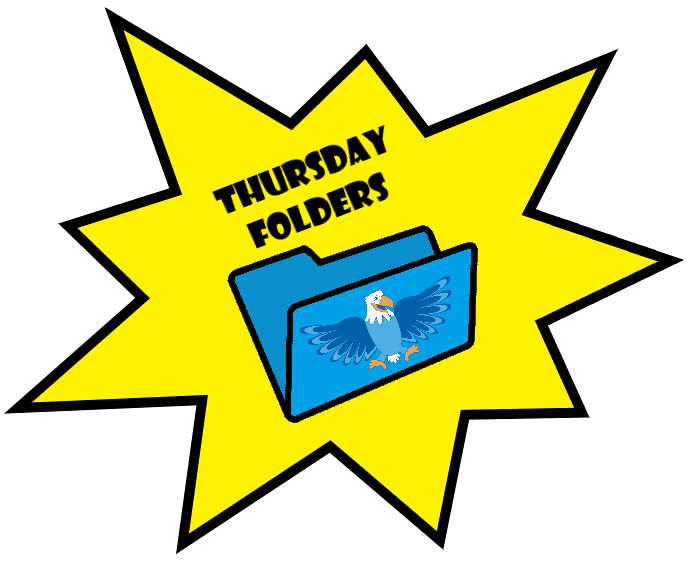 Principal's Corner
Asbury Eagles,
As we dive further into this school year, we continue our focus on academics and social-emotional learning. I wanted to share with you the celebrations of work that are displayed as you walk through the hallways at Asbury on the 2nd floor. You can see from this work just how much students are celebrating the uniqueness that they are bringing to their classrooms. In addition, you can see that students are engaging in learning through books they are reading, like Esperanza Rising in 5th grade!
Check out our pictures!
I also wanted to note that if you have any need for anything or any kind of support don't hesitate to reach out to myself or Caraline, our school psychologist. As we work together in another year where COVID and other tragedies hit, we want to be responsive to our students, staff and community.
Warmly,
Jeanna Doung
---
School Notes
Action Requested:
Once you have read the family handbook, please use this link to submit your acknowledgement of the information read here.
Please fill out the DPS Student Data Privacy, Parent Consent Letter for Asbury Elementary (NOTE: Please fill this out for each of your students at Asbury. When you submit the first one, you can click to submit an additional one. Thank you for your time.)
---
Important Information
CSC Meeting: This coming Tuesday at 5pm, we will be hosting our CSC meeting. If you would like to join, here is the Zoom link information:
Picture Day will be Monday 10/4! Lifetouch picture day forms have been given to teachers – you can also order pictures online HERE using the information below:

School Name: Asbury Elementary School
Picture Day Date: Monday, October 4
Picture Day ID: EVTQHBVPB

Reminder: If students are not feeling well, please keep them home. If you have any questions about if a students should stay home, please refer to Child Illness Policy or reach out to Tanya Banks
Playground Usage in the Afternoon: Please clear the playground by 3:10 p.m. to ensure that Discovery Link can safely run their program. They are finished by 6 p.m.
If your student is absent: please notify the front office and your teacher letting them know about the absence: Here is the attendance line, if needed: 720-424-9797
Crossing Guards: To ensure our students safety as they come across Evans, we are looking to hire a crossing guard. If you are interested in this position, please see more information here and reach out to Jeanna Doung with potential candidates.
Coming Soon: Community Zoom Meeting on 10/6 at 6pm
My name is Mariami Reamy. I'm a SPED teacher at Asbury. This year my role has shifted quite a bit; I'll be supporting inclusive best practices as well as working as an MTSS coordinator in the building. I have been working very closely with our wonderful new school psychologist, Caraline Vaughn, to put in place an MTSS process that will support students' access to Tier 2 and Tier 3 intervention as well as equitable identification of students with disabilities. We would love to share our vision and the process to the community. We will host a community Zoom meeting on 10/6/2021 at 6pm. We would love to see you there.
My name is Caraline Vaughn and I am the new School Psychologist. I am thrilled and honored to be at Asbury this year and hope to connect with families throughout the year. My primary role in the building is supporting MI-Inclusion programming through direct and indirect psychological services. I also support special education evaluations, Section 504 evaluations and plans, attendance, school-wide social-emotional learning (SEL) support, etc. In addition to what Mari noted, I hope to use this platform to bring clarity to the amazing SEL work that is already in place and give a general overview of the Behavior and Emotional Screening System. Thank you and I hope to see you there.
Zoom Link:
Meeting ID: 758 797 3597
Passcode: um6si1
---
PTSO
We want your Pictures! Did you take photos at Carnival or another school event? Please send them to Asbury.PTSO@gmail.com and we will consider them for the yearbook!
We Need Your Help! PTSO is looking for community members to help with the following committees. Please reach out to Asbury.PTSO@gmail.com if you are able to help.

Backpack Program/Community Assistance Fund – Chair and Co-Chair
Business Sponsorships – Co-Chair
Direct Give – Chair and Co-Chair
5th Grade Room Supporter – Co-Chair
Asbury Backpack Program – Do you need food assistance? The Backpack Program provides food to children and their families over the weekends to avoid hunger when they can't depend on school meals. Please apply HERE for a backpack for the 2021-2022 school year. No Asbury family will be denied regardless of income.
---
Important Dates
10/4 Picture Day
10/5 CSC & PTSO Meeting
10/25 & 10/26 Chook Dine out
11/10 Chipotle Dine Out
---
Parent Resources
---
Flyers/Links
---
Upcoming Dates
10/4 Picture Day
10/15 Non-Student Contact Day
10/18 Non-Student Contact Day
11/15 Picture Retakes
11/19 Asbury Non-Student Contact Day
11/22-11/26 Fall Break
12/20-12/31 Winter Break
1/3 Non-Student Contact Day
1/17 No School – Martin Luther King Jr. Day
1/21 No School – Presidents Day
1/22 Non-Student Contact Day
3/25 Asbury Non-Student Contact Day
3/28-4/1 Spring Break
4/4 Non-Student Contact Day
5/6 Asbury Non-Student Contact Day
5/30 No School – Memorial Day
6/3 Last Day of School – Half Day