Thursday Folders September 27th, 2018
Posted September 27, 2018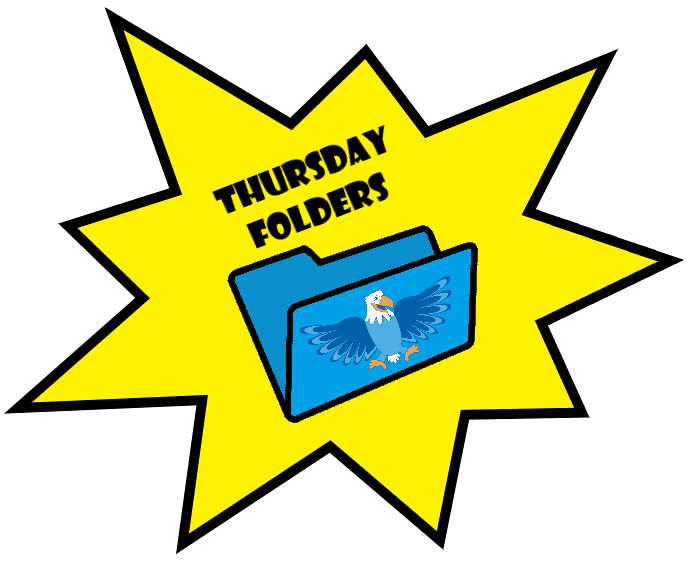 Principal Files:
Thank you to all who were able to come out to Carnival on Friday. It was so much fun to have the community together!
Please consider nominating yourself or a friend for CSC. We have one opening and would love to have you join the school decision making team. The CSC gives input to the principal regarding our school Unified Improvement Plan, budgetary decisions and other school wide systems.
Time to Shine:
Fifth grade is practicing Jungle Book for its yearly musical! Join us on Tuesday, November 13th at 2pm and Thursday, November 15th at 7:00pm in the auditorium to see all their hard work pay off.
Thank you to everyone who planned, set up, contributed, and came to Carnival. It would not be such a great event without our community support and participation. It was a huge success and the smiling faces and laughter made for a great evening.
-The PTSO Carnival Committee
Office Reminders:    
Now that the weather has hopefully become cooler, please check the lost and found on a regular basis because students come with a coat and don't go home with it.
Students are not allowed back into the school to use the restroom, get a drink, or search for something without a parent after school is let out. All students coming back into the building must have a parent with them.
Weekly Flyers:
RULER and Emotional Intelligence
RULER and Emotional Intelligence – Spanish
RULER Anchor Tools Overview – Spanish
PTSO Agenda October 2018 Bilingual
Fifth Grade Musical Information 2018
Important Dates:
September 27  – Band for NEW members only- 4th and 5th grade students  See Schedule
September 28 – Asbury ONLY Planning Day –  No School for Students
October 2 – 7:30-8:15 am- First Band practice for ALL Band members
October 2 – CSC (3:30pm) and PTSO (6:00pm) Meetings
October 3 – Official State of Colorado Count Day Please be in attendance that day
October 4 – Dartmania After School Fundraiser 4:00-8:00pm
October 5 – Individual Picture retake day.
October 10 – National Walk to School Day
October 15-18 – Parent Teacher Conferences – Sign Up with Teacher or Sign up Genesis  
October 15 – First Art Gallery Opening 3:15-4:00pm
October 19 – No School
October 20 – Fall Festival/Pumpkin Patch
October 22-23 – Teacher Planning Day – No School for Students
October 24 – 5th grade to Shadow at Grant Middle School
October 26 – B.E.S.T. Assembly 9:00 am
October 27 – The Boulangerie Dine Out for Asbury (8:00am-3:00pm)
November 5 – Boosterthon Pep Rally – PTSO
November 6 – CSC (3:30) and PTSO (6:00)
November 13 – Matinee Performance of 5th Grade Musical: The Jungle Book 2:00pm
November 14 – Boosterthon Fun Run – PTSO
November 15 – Evening Performance of 5th Grade Musical: The Jungle Book 7:00pm
November 19-23 – Thanksgiving Break – No School
November 29 – PBL and Equity Night (Thankful for Asbury)
December 4 – CSC (3:30) and PTSO (6:00)
December 11 – Chipotle Dine Out for Asbury from 5:00pm-9:00pm
December 13 – Fall Band Concert 4:00pm
December 13 – Expo Night 6:00pm
December 21 – B.E.S.T. Assembly
December 24-January 4 – Winter Break