Thursday Folders – September 23, 2021
Posted September 23, 2021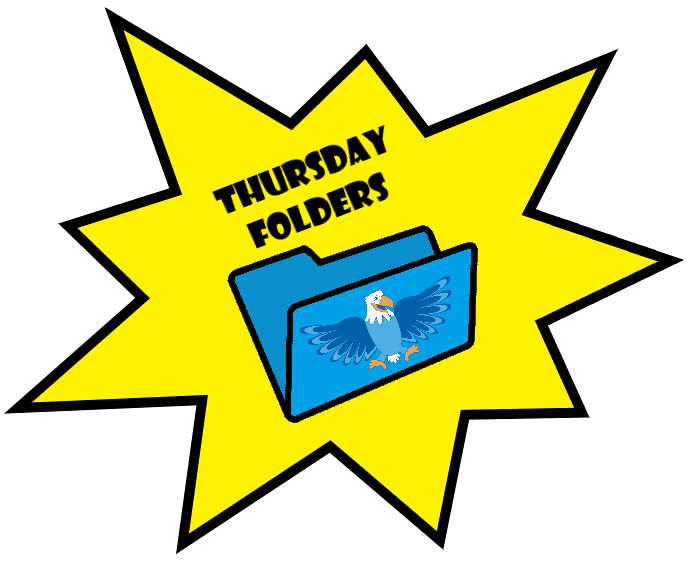 Principal's Corner
Eagle Families!
As part of our effort to support the Whole Child, our school will be implementing a universal social and emotional screening for all students.
Universal social and emotional screening can provide a fair and impartial way of looking at how students are progressing in their social and emotional development. Screenings can also help identify areas where school personnel can improve or adjust our supports.
Universal social and emotional screening is NOT an assessment or an evaluation. Instead, screenings are a useful tool to help identify students who may need extra social or emotional support.
Denver Public Schools currently uses a social and emotional screening questionnaire called the Behavior and Emotional Screening System (BESS). Students in the 3rd, 4th and 5th grade will use the online tool, which takes approximately ten minutes to complete and consists of 28 questions for the student to answer. Teachers will also complete a screening form on each student in the building (K-5). Students in 3rd, 4th, and 5th grade will complete the self-report the week of October 11th.
The social and emotional screening may occur two or three times over the course of the school year. Repeated screening helps us determine if the supports we provide to students are effective in meeting their needs.
You have the right, upon request, to review the questions on the screener. If you would like to review the questions on the social and emotional screener, please contact the representative at your school: Caraline Vaughn, School Psychologist (Caraline_Vaughn@dpsk12.net)
You also have the option to EXEMPT your 3rd, 4th, or 5th grade child from participating in the self-report. If you DO NOT want your child to participate in social and emotional screening, please indicate so by completing this form by Wednesday, September 29.
If we do not receive this OPT-OUT form from you, we will assume you are choosing to have your child participate in social and emotional screening taking place during the week of October 11.
Thank you for your assistance as we work together to educate and support your student!
Sincerely,
Jeanna Doung & Caraline Vaughn, Ed.S.
---
School Notes
Action Requested:
During Pick Up and Drop Off please do not block driveways- let's remember it's a neighborhood school
Once you have read the family handbook, please use this link to submit your acknowledgement of the information read here.
Please fill out the DPS Student Data Privacy, Parent Consent Letter for Asbury Elementary (NOTE: Please fill this out for each of your students at Asbury. When you submit the first one, you can click to submit an additional one. Thank you for your time.)
---
Important Information
Reminder: If students are not feeling well, please keep them home. If you have any questions about if a students should stay home, please refer to Child Illness Policy or reach out to Tanya Banks
Playground Usage in the Afternoon: Please clear the playground by 3:10 p.m. to ensure that Discovery Link can safely run their program. They are finished by 6 p.m.
If your student is absent: please notify the front office and your teacher letting them know about the absence: Here is the attendance line, if needed: 720-424-9797
Crossing Guards: To ensure our students safety as they come across Evans, we are looking to hire a crossing guard. If you are interested in this position, please see more information here and reach out to Jeanna Doung with potential candidates.
MLE Families: You are invited to a virtual Multilingual Education Districtwide Advisory Committee meeting for families of Multilingual Learners on Wednesday, September 29th at 5 p.m. Please join us on a Zoom virtual meeting to meet our new Superintendent Dr. Alex Marrero and receive important information about Multilingual Education Programs, resources for parents, and much more. For more information and to register, please visit http://bit.ly/MLEDAC_DPS or call 720-423-2040. Join us for a Multilingual Education DAC meeting on 09/29 at 5 p.m. Visit http://bit.ly/MLEDAC_DPS for details. Join meeting with this link: https://us02web.zoom.us/j/89565824316?pwd=dWxEQnFCVUdpNTRoQUdRajR2d3ZMQT09
---
Coming Soon
The DPS Your Voice/Tu Voz Student, Family, and Team DPS Surveys

These surveys are a chance for students, families, and staff to share about their experiences in DPS. Responses to the survey inform decisions on how we can better serve our DPS community.
The first survey of the 2021-22 school year will be available on Monday, Sept. 27.
Student surveys will be sent to their DPS email address. A link to the survey for families will be sent to the parent/guardian email on file, posted in the Parent Portal, and will be available on www.dpsk12.org.
Future surveys will occur in January and May. Student surveys are for all 3rd-12th grade students in district-managed schools. Both family and student surveys are optional and confidential.
Your students will see the survey come to their email, but we will take time to complete these in class early next week so they don't need to do anything until then. Parents, we hope you take the time to fill out your survey that will be emailed to you. We appreciate your feedback.
---
PTSO
Carnival! Tomorrow! September 24th 5-7 p.m.
We still need a handful of volunteers! We need help with monitoring the carnival games. Sign up to help here!
You can pick up your tickets at the entry table by you child's last name

If you have NOT YET Paid – please pay via venmo @AsburyPTSO or by cash/check to the front office

Tickets will be on sale "day of" event!
Please be respectful and do not block your neighbors driveway when attending carnival. Please Walk to the event if you are able.
Masking is not required as it is outdoors – BUT it is recommended as it will be a large gathering
Food Trucks – Tacos, Crepes and Burgers. You may also bring your own food!
We Need Your Help! PTSO is looking for community members to help with the following committees. Please reach out to Asbury.PTSO@gmail.com if you are able to help.

Backpack Program/Community Assistance Fund – Chair and Co-Chair
Business Sponsorships – Co-Chair
Direct Give – Co-Chair
5th Grade Room Supporter – Co-Chair

Asbury Backpack Program – Do you need food assistance? The Backpack Program provides food to children and their families over the weekends to avoid hunger when they can't depend on school meals. Please apply for a backpack for the 2021-2022 school year. No Asbury family will be denied regardless of income.
---
Important Dates
9/24 Carnival 5-7pm
9/28 Birdcall Dine Out
10/4 Picture Day
10/5 PTSO Meeting
10/25 & 10/26 Chook Dine out
11/10 Chipotle Dine Out
---
Parent Resources
---
Flyers/Links
---
Upcoming Dates
9/27 Non-Student Contact Days
10/4 Picture Day
10/15 Non-Student Contact Day
10/18 Non-Student Contact Day
11/15 Picture Retakes
11/19 Asbury Non-Student Contact Day
11/22-11/26 Fall Break
12/20-12/31 Winter Break
1/3 Non-Student Contact Day
1/17 No School – Martin Luther King Jr. Day
1/21 No School – Presidents Day
1/22 Non-Student Contact Day
3/25 Asbury Non-Student Contact Day
3/28-4/1 Spring Break
4/4 Non-Student Contact Day
5/6 Asbury Non-Student Contact Day
5/30 No School – Memorial Day
6/3 Last Day of School – Half Day