Thursday Folders – September 22, 2022
Posted September 22, 2022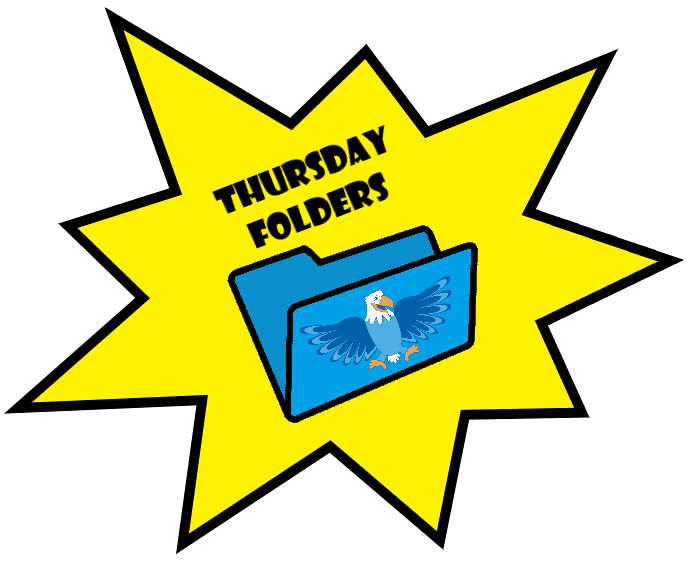 Principal Message:
Eagle Families-
I know that we, as a community, appreciate being kept in the loop, so I wanted to share an enrollment update. Below, please find said enrollment update, our current enrollment numbers, and next steps.
Context: As you know, our budget is developed and based on projected numbers from the previous spring. We have a student-based budget, so each student that enrolls here at the start of the year brings in funds for the school. In addition, we have other funds, like the generous PTSO donation and grant dollars from various sources that support the budget as well. All of these funds make up the dollars that fund the staff, materials, and students at Asbury.
Then, at the start of the school year, we keep a close eye on enrollment, as this is tied to funding. We look at our enrollment numbers to ensure we are able to sustain the budget that we projected in the previous spring for the next academic year.
During this time, we work closely with our budget partners and our Instructional Directors to ensure the enrollment matches the projections. We have received the official email with the current numbers at Asbury. Please see those below.
Current Enrollment Numbers: 271
Asbury Projected Enrollment for this year: 301
Difference: (30)
As you can see from the current numbers and the projected numbers, we do have a deficit in enrollment, which means we have less dollars in our budget than we projected. With that said, I will be working with our budget partner to look at our budget to see if we have any additional funds, like carry forward dollars or savings from other areas. In addition, I will be asking for budget assistance to ensure we are able to keep our current staff and budget model as is. This budget assistance form was submitted and we are hopeful that we get the funds that we need to ensure that we can maintain consistency, specifically with our staff for our students and community at Asbury. Our Instructional Director, Jason Krause, is in full support of our request for budget assistance.

Once I know if we receive budget assistance, I will follow up in a communication with this news and next steps, if any.
If you would like to join me at our first annual Coffee Talk on Friday, 10/4,we will be talking about the budget process and I will answer any question that you may have. More details about the Coffee Talk are listed below in the 'Principal Notes' section.
I try to lead with transparency, grace and heart. With that in mind, I will continue to keep you all updated with information as we go through this process together. In the meantime, please reach out with any questions.
Jeanna Doung
Principal Notes:
Whole Child Data Collection: As part of our effort to support the Whole Child, our school will be implementing a universal social and emotional screening for all students. Denver Public Schools currently uses a social and emotional screening questionnaire called the Behavior and Emotional Screening System (BESS). Students in the 3rd, 4th and 5th grade will use the online tool, which takes approximately ten minutes to complete and consists of 28 questions for the student to answer. Teachers will also complete a screening form on each student in the building (K-5). Students in 3rd, 4th, and 5th grade will complete the self-report the week of October 10th. This year there is also a parent form that will be available. Please use this link to add your voice to our BESS screening of your student: https://review360connect.com/Prod/DenverPublicSchools/Parent You have the right, upon request, to review the questions on the screener. If you would like to review the questions on the social and emotional screener, please ask Amber Baca in the front office to view the form. You also have the option to EXEMPT your 3rd, 4th, or 5th grade child from participating in the self-report. If you DO NOT want your child to participate in social and emotional screening, please indicate so by completing this form by Friday, September 23. If we do not receive the OPT-OUT form from you, we will assume you are choosing to have your child participate in social and emotional screening taking place during the week of October 10.Thank you for your assistance as we work together to educate and support your student! Please reach out to caraline_vaughn@dpsk12.net with any questions or concerns.
Monthly Coffee Talks with Ms. D are Back: Coffee Talks will be hosted monthly in person starting 10/7 from 9-10! We welcome any who are interested in joining me in the library for time to talk through school related business, questions you may have, and any celebrations of learning happening in the building! We look forward to seeing you! This first coffee talk will be focused on our budget process!
Community Circle 9/23: We are bringing back Community Circle! This is a whole-school virtual time together- you will login from your classrooms and allows for families to login as well. During 20 minute monthly community circle time, we will come together and celebrate, have fun and talk about school-wide initiatives! During this time, we will be playing a song, doing the BEST awards and then diving into taking responsibility. We will also do our 'Guess the teacher'. Please join us at this link:

Eagle Community Circle
Friday, September 23 · 7:50 – 8:20am
Google Meet joining info
DPS 'Your Voice/Tu Voz' Survey Opens on Sept. 26: As a reminder, the DPS "Your Voice/Tu Voz" surveys will be available beginning Sept. 26. An email from Superintendent Dr. Marrero with links to the current surveys will be sent to students' and staff's DPS emails — families will receive the survey link to the primary email they have entered in Parent Portal — on Monday, Sept. 26.
Join the MLE DAC Virtual Meeting on Sept. 28: Join DPS for a virtual Multilingual Education Districtwide Advisory Committee (MLE DAC) meeting on Sept. 28 from 5-6:30 p.m. At this session, families will receive important information and resources about:
Multilingual Education Programs
Parents' rights and responsibilities
ESSA-Title I funds
Career and College Month
Register here and join the meeting via Zoom. For more information, visit MLE DAC or call 720-423-2040.
9/28- Creede Repertory, a performance group, is coming to do a performance live! During COVID we participated in this virtually and now they are coming to perform live in the auditorium at 1:00 on 9/28! We are so excited to continue to get back into the celebrations and performances!
SMILE EAGLES and Let's get ready for picture day with Bloom. To find out what day your student is scheduled for, head to our school's Picture Day Dashboard. You can register for their Smile Club to get discounts, find out what day your student is being photographed on, and view/order pictures from this dashboard. Make sure to review this dashboard to learn more about Bloom and their process. Bloom does not do any pre-ordering or pre-payments, and all ordering happens after picture day through online password protected galleries. Picture Day Dashboard: https://bloomschoolpictures.com/asbury
Fall Parent Teacher Conferences: Please be on the lookout for parent teacher conference information from your teachers! We will have both in person and virtual options for parents to sign up for conferences for all students!
PTSO meetings will be the first Tuesday of every month from 6:00-7:00pm. Our next meeting will be VIRTUAL on Tuesday, October 4th.
CSC Meeting: The CSC or the Collaborative School Committee meeting is a diverse group of stakeholders that include community members, teachers, staff and parents. We come together monthly to solve different issues, including budget, positions, and curriculum. Our first next CSC meeting is from 5-6 on October 4th in the Library.

Looking for community/local business to join CSC: If you or someone you know would be interested in supporting Asbury through sitting on CSC, please contact Jeanna Doung and let her know!

Bus Stop Information Now Available in Parent Portal: If families reach out about their student's bus stop information, please direct them to the Parent Portal. Please use this link that has instructions on how to find bus stop locations and pick up/drop off times.
PTSO Information:
Carnival is TOMORROW!
Got your tickets? Purchase them here.
Can you lend a hand? Check out volunteer opportunities here.
Share your Carnival pictures on our FB community page or with #AsburyCarnival2022
Ready to visit the Auction Tent? You better be! Read on for more details!
Teacher Dates
*Attending a Rockies Game * Golfing at Harvard Gulch *Hogwarts Experience * Pumpkin Painting
*Shrinky Dinks * Ice Cream * Make Slime * Animal Experience *Pancake Breakfast * Lunch at Einsteins/Birdcall *Outer Space Adventure * Games * Dia de los Muertos
Extras
*Frisco Vacation Rental *Nuggets/Clippers Tickets *Adult Kung Fu Training Package *Neurofeedback Therapy * Kids Yoga *Fundamental Sports Camp
*WISH Boutique Shopping Party
Enter Free Drawings for
*P.E. Teacher for half a Day *Music Teacher for half a Day *Principal for half a Day
Bidding closes at 6:30 pm
Corrected Upcoming Dine Out Dates:
September 27 – Birdcall Dine Out
October 10 – Chipotle Dine Out
Community Assistance Fund & Backpack Program
Asbury has a community assistance fund and backpack program to help those families in our community who could use a little extra food over the weekends. On Fridays, families are provided a backpack of food at no cost. If you would like to become part of the program please apply HERE!
To volunteer with the Community Assistance Fund & Backpack Program on Friday mornings, please sign up here!
Save the Date: FUN RUN WILL BE ON THURSDAY, NOV. 17th DURING SPECIALS!
Be on the lookout for more information.
For more information, any questions, ideas concerns, etc. please reach out to Asbury.PTSO@gmail.com
We appreciate you!
Weekly Flyers:
September 27 – Camp at Lincoln Elementary
Letter about camp relocation from Asbury to Lincoln
All After School Enrichment opportunities
Picture Day Form
Important Dates: This will change and grow as the year goes on so please review
September 23 – PTSO Fall Carnival and Auction (PTSO will be sending requests for volunteers!)
September 29 & 30 – Asbury and DPS Non-Student Contact Days
October 1 – Colorado Rapids Game Night
October 5 – Back by popular demand….Skate City Family Night!
October 10 – Chipotle Dine Out
October 14 & 17- DPS Non-Student Contact Days