Thursday Folders – September 15, 2022
Posted September 15, 2022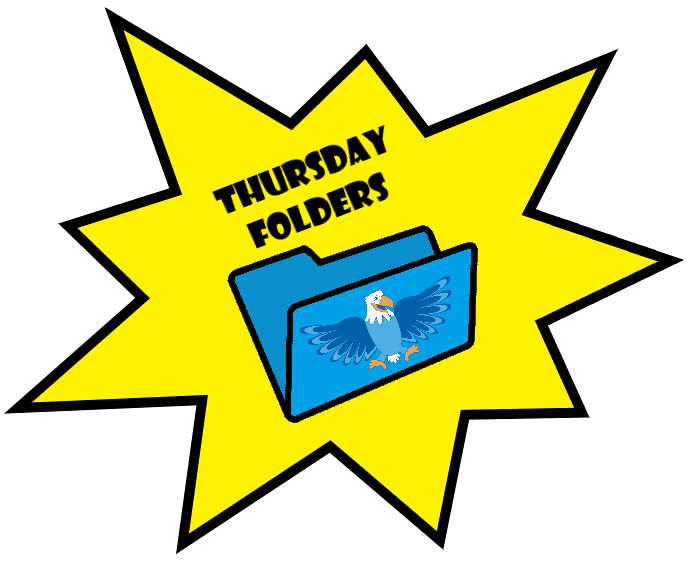 Principal Message:
Eagle Families-
We are bringing back the Eagle Community Circle! This is a whole-school virtual time together- and you are invited as well! During this 20 minute monthly community circle time, we will come together and celebrate, have fun and talk about school-wide initiatives! We will also be sharing the BEST awards and then diving into taking responsibility and learning more about Asbury's Kindness Campaign. Please join us at this link:
Friday, September 23 · 7:50 – 8:20am
Google Meet joining info
In this Monday's Town Hall we celebrated Asbury's SPF moving from yellow to green! Asbury's SPF score is 97.5 out of 100 and though we know that we have to interpret these results with caution and it is just one piece of the pie, we can also celebrate that nonetheless!
Jeanna Doung
---
Principal Notes:
As part of our effort to support the Whole Child, our school will be implementing a universal social and emotional screening for all students.
Universal social and emotional screening can provide a fair and impartial way of looking at how students are progressing in their social and emotional development. Screenings can also help identify areas where school personnel can improve or adjust our supports.
Universal social and emotional screening is NOT an assessment or an evaluation. Instead, screenings are a useful tool to help identify students who may need extra social or emotional support.
Denver Public Schools currently uses a social and emotional screening questionnaire called the Behavior and Emotional Screening System (BESS). Students in the 3rd, 4th and 5th grade will use the online tool, which takes approximately ten minutes to complete and consists of 28 questions for the student to answer. Teachers will also complete a screening form on each student in the building (K-5). Students in 3rd, 4th, and 5th grade will complete the self-report the week of October 10th. This year there is also a parent form that will be available. Parent screening window opens next week and will be included in next week's Thursday Folder.
The social and emotional screening may occur two or three times over the course of the school year. Repeated screening helps us determine if the supports we provide to students are effective in meeting their needs.
You have the right, upon request, to review the questions on the screener. If you would like to review the questions on the social and emotional screener, please contact the representative at your school: Caraline Vaughn, School Psychologist (caraline_vaughn@dpsk12.net)
You also have the option to EXEMPT your 3rd, 4th, or 5th grade child from participating in the self-report. If you DO NOT want your child to participate in social and emotional screening, please indicate so by completing this form by Friday, September 23.
If we do not receive the OPT-OUT form from you, we will assume you are choosing to have your child participate in social and emotional screening taking place during the week of October 10.
Thank you for your assistance as we work together to educate and support your student!
-Caraline Vaughn
Community Circle 9/23: We are bringing back Community Circle! This is a whole-school virtual time together- you will login from your classrooms and allows for families to login as well. During 20 minute monthly community circle time, we will come together and celebrate, have fun and talk about school-wide initiatives! During this time, we will be playing a song, doing the BEST awards and then diving into taking responsibility. We will also do our 'Guess the teacher'. Please join us at this link:

Eagle Community Circle
Friday, September 23 · 7:50 – 8:20am
Google Meet joining info

SMILE EAGLES and Let's get ready for picture day with Bloom. To find out what day your student is scheduled for, head to our school's Picture Day Dashboard. You can register for their Smile Club to get discounts, find out what day your student is being photographed on, and view/order pictures from this dashboard. Make sure to review this dashboard to learn more about Bloom and their process. Bloom does not do any pre-ordering or pre-payments, and all ordering happens after picture day through online password protected galleries. Picture Day Dashboard: https://bloomschoolpictures.com/asbury
Schedule
The following classes will be photographed on the following days…
WEDNESDAY, SEPTEMBER 21, 2022
Magoffin – Kinder
Carf – Kinder
Malara – Kinder
Moyer – 4th
Johnsen – 3rd
Vieau – 3rd
Baker – 5th
THURSDAY, SEPTEMBER 22, 2022
Barrows – 1st
Bruyere – 1st
McCoy – 2nd
Arza – 2nd
Harp – 4th
Altenburger – 5th
Know someone who would like to work at Asbury? Here are the open positions. If you or anyone you know is interested, have them reach out to Jeanna Doung:

1:1 Special Education Paraprofessional Position for a 3rd grade Student
PTSO meetings will be the first Tuesday of every month from 6:00-7:00pm. Our next meeting will be VIRTUAL on Tuesday, October 4th.
CSC Meeting: The CSC or the Collaborative School Committee meeting is a diverse group of stakeholders that include community members, teachers, staff and parents. We come together monthly to solve different issues, including budget, positions, and curriculum. Our first monthly CSC meeting is from 5-6 on September 6 in the Library.

Looking for community/local business to join CSC: If you or someone you know would be interested in supporting Asbury through sitting on CSC, please contact Jeanna Doung and let her know!
Save the Date: Carnival is back and in person and will be on Friday, Sept. 23rd!
Carnival tickets can be purchased here, no-cost tickets are available to any family who needs them. Please reach out to Ms. Baca with any questions!
We need volunteers for the Carnival! Please see what you can help with here.
Bus Stop Information Now Available in Parent Portal: If families reach out about their student's bus stop information, please direct them to the Parent Portal. Please use this link that has instructions on how to find bus stop locations and pick up/drop off times.
Message on COVID Decision Tree: With the new school year comes a new COVID Decision Tree and I wanted to send it to you all so you know the current protocol that DPS is using. The main takeaways I want to highlight:
If a student tests positive, they cannot return to school until at least 5 days have passed since symptom onset or the date of the positive test. Upon returning they should continue to wear a mask for 5 days.
New this year is if there is a household exposure: Quarantines are no longer recommended for anyone exposed regardless of vaccination status, but should continue to mask around others for 10 days.
The nursing office is very happy to see maskless smiles this year, but let's continue to keep our community safe and wear a mask if we have mild symptoms or stay home when feeling sick. As always, feel free to reach out with questions or concerns.
Message from the Health Office on Medications, Vaccines, and other Health Info: If your child requires medication at school, please bring the required paperwork and unexpired medications to the health office as soon as possible. Qualified staff members will be available to receive medications during school hours beginning 8/17. Please note that school staff cannot administer medication at school without appropriate documentation signed by both parent and physician (this includes over the counter meds, lotions, etc). Specific medication forms can be found here: Medication Forms

Once complete these can be emailed to the school nurse or faxed to (720)424-9775
If your child has new/specific health care needs, please make the school aware of these prior to the beginning of the school year.
Colorado State law requires that children be fully vaccinated to attend school. If necessary, exemption forms for medical and nonmedical purposes can here.
If your student does not have a health care provider, please contact our school nurse or front office for help with finding available resources.
Questions? Contact Emma Green (Nurse): emma_green@dpsk12.net-Safety- kiss and go expectations
---
PTSO Information:
Corrected Upcoming Dine Out Dates:
September 27 – Birdcall Dine Out
October 10 – Chipotle Dine Out
No-Brainer Fundraisers – FYI: Asbury Website has all the info you need! Dine Out Events will be updated soon!
Amazon Smile – now on the mobile app too!
Grocery Cards – King Soopers & Safeway
Store Give-Back Programs – American Furniture Warehouse
Community Dine Out nights/days (Sweet Cow today!)
Company match donations – always worth it to inquire with your place of work about this!
Community Assistance Fund & Backpack Program
Asbury has a community assistance fund and backpack program to help those families in our community who could use a little extra food over the weekends. On Fridays, families are provided a backpack of food at no cost. If you would like to become part of the program please apply HERE!
To volunteer with the Community Assistance Fund & Backpack Program on Friday mornings, please sign up here!
For more information, any questions, ideas concerns, etc. please reach out to Asbury.PTSO@gmail.com
We appreciate you!
---
Weekly Flyers:
September 27 – Camp at Lincoln Elementary
Letter about camp relocation from Asbury to Lincoln
Yoga with Ms. Werner – Register here
Sticky Fingers (healthy cooking)
Creative Dance – Hip Hop (NEW!)
Creative Dance – Tumbling (NEW!)
KidStage (theater)
Clay Play (Decker Smith Pottery)
Science Matters (see website below)
All After School Enrichment opportunities
---
Important Dates: This will change and grow as the year goes on so please review
September 23 – PTSO Fall Carnival and Auction (PTSO will be sending requests for volunteers!)
September 27 – Birdcall Dine Out
October 1 – Colorado Rapids Game Night
October 5 – Back by popular demand….Skate City Family Night!
October 10 – Chipotle Dine Out
October 14 & 17- DPS Non-Student Contact Days