Thursday Folders – September 12, 2019
Posted September 12, 2019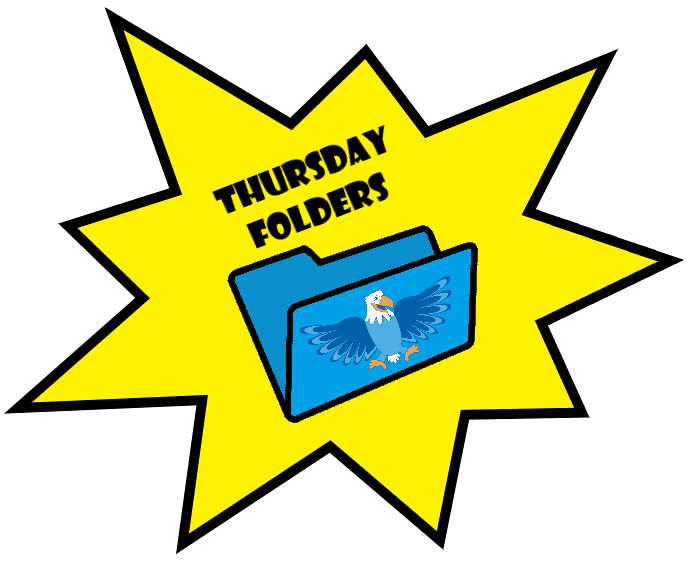 Please use this link to the Thursday Folders to see any and all flyers that came out this week. 09/12/19.   
Principal Notes: 
Thanks to all the families who were able to come in and take furniture to Goodwill! We really appreciate all of your support in keeping our building clean! I am so excited to see everyone at the Carnival. It is such a fantastic event and the staff loves to spend this time getting to your families. 
PTSO Information:
Carnival is a week from tomorrow!
– Volunteer, donate items. Yes, we still need your help.- Buy passes and tickets. 
– View auction items and Teacher Dates. These are opportunities for students to spend time with staff members in fun settings.
These include the ever popular Principal for a Day, a trip to see the Colorado Avalanche with Ms. Ravel and Ms. B, and many more. 
Online ticket sales and bidding will close on Wednesday, September 18th, so place your bids and get your tickets now.
Neighborhood news:
4th Annual Pumpkin Patch hosted by What's Up in Platt Park/Ryan Conover
This year's Pumpkin Patch will be held on Saturday, October 12th from 9am-1:30 pm at Platt Park Church. Bring the family for a fun-filled day of games, food, drinks, photo area, pumpkins, pumpkin decorating and much more! Pre-order, donate or request pumpkins at http://www.asburypumpkins.com/. (If you would like to pay by cash or check, please pick up an order form from the main office.)
OFFICE REMINDERS:  
All after school enrichments will dismiss out the South (Kindergarten) Door when the session is over.
Please keep your students' lunch account current.  Every day we generate letters that go home with your student if they owe lunch money.   Go to www.myschoolbucks.com  to set up an account and pay online. 
Weekly Flyers:   
HGT information
September lunch menu
Pumpkin Patch information
Girl Scout Flyer
Important Dates:  This will change and grow as the year goes on
September 13 – Individual Picture Day – Order Envelopes are in the office or order online.
September 20 – PTSO Carnival
September 27 – PTSO Carnival Rain Date
September 30 – NO SCHOOL for Students – ASBURY ONLY Teacher planning day
October 1 – PAC Meeting (Parent Advisory Meeting) ELA students – with CSC Meeting
October 1 – CSC Meeting  5:00-6:00
October 1 – PTSO Meeting 6:00-7:00
October 14-17 – Parent Teacher Conferences 
October 17 – PTSO Fun Run – TBD  during school
October 18 – 22 – District Wide Teacher Planning Days
October 28 – B.E.S.T Assembly – 2:00pm – Auditorium
November 5 – CSC Meeting 5:00-6:00
November 5 – PTSO Meeting 6:00-7:00
November 14 – Thanksgiving Luncheon.  Adjusted lunch schedule for all students 
November 22 – NO SCHOOL For Students – ASBURY ONLY – Teacher Planning Day