Thursday Folders – September 10, 2021
Posted September 10, 2021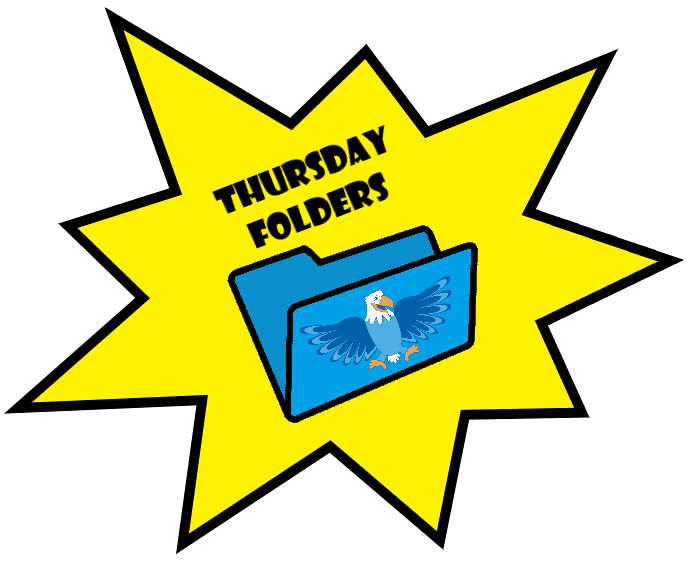 Principal's Corner
Asbury Community,
We are already well into week 3 of school! We have spent time building rituals and routines and have now started engaging in math, literacy and PBL projects. Speaking of PBL, it was great to see our 3rd grade students kick off their PBL unit on the power of reading! Students could be seen on the field yesterday experiencing what it feels like to access school in remote parts of the globe- did you know that some students have to take boats to school and others have to cross raging rapids to make it to school! When I saw the 3rd graders yesterday, I was reminded of my time living and teaching during the monsoon season in Cambodia- the streets would be flooded with 6 inches of water or more and we would trudge our way through water soaked streets to make it to school, trying and sometimes failing to miss the sewer holes that would come off during the rain! It was always an adventure and I can't wait to hear more about what our 3rd-graders learn about the importance of reading! 
I have been in education now for almost 20 years and have had many adventures! In each place I have lived and been a leader, students have always been at the center of everything I do! As we move through this year, I will continue to make decisions with students at the forefront. Each time we face heat days, COVID related decisions, instructional support decisions or any other decisions-my commitment to you all as a community is that students will always be at the heart of each decision made. Along with that, your voice is also important, so please continue to reach out with your input and perspective, as we support your kiddos together! 
In Partnership,
Jeanna Doung
---
School Notes
Action Requested:
During Pick Up and Drop Off please do not block driveways- let's remember it's a neighborhood school
Early Release Heat Day: An Early Release Heat Day has been called for Friday, 9/10. School will finish at noon. Please see this letter for more details. 
Once you have read the family handbook, please use this link to submit your acknowledgement of the information read here. 
Please fill out the DPS Student Data Privacy, Parent Consent Letter for Asbury Elementary (NOTE: Please fill this out for each of your students at Asbury. When you submit the first one, you can click to submit an additional one. Thank you for your time.)
---
Important Information
Reminder: If students are not feeling well, please keep them home. If you have any questions about if a students should stay home, please refer to Child Illness Policy or reach out to Tanya Banks
Students should arrive at school with a mask and have an extra mask in their backpack. The school will provide a mask to a student if they no longer can wear theirs due to the string breaking or if they lose theirs.
Picture Day will be on October 4, 2021- More information to come
If your student is absent: please notify the front office and your teacher letting them know about the absence: Here is the attendance line, if needed: 720-424-9797
Student and Adult Safety: We want to ensure students are able to safely arrive and leave school. So we have information about a Crossing Guard and a reminder about drop off and pick up:

Crossing Guards: To ensure our students safety as they come across Evans, we are looking to hire a crossing guard. If you are interested in this position, please see more information here and reach out to Jeanna Doung with potential candidates. 
Reminder about drop and pick up: To ensure student safety and to avoid congestion, please do not park in the Kiss and Go lane. Also, please do not drop off across the street and have students run across the street. 

The PBL (Project Based Learning) leadership team is looking for three adult Asbury Community Volunteers to help support our incredible PBL program at Asbury. If you are interested in learning more about any of these positions, please contact Meaghan McCabe at momccabe24@gmail.com. Thanks!

PBL Materials Supporter: Are you an organizer who loves to create Sign Up Genius posts? This might be the volunteer job just for you! You will be working with all grades, K-5, helping grade level teams to collect items for PBL units. This job will involve working with Meaghan McCabe to get a list of items needed for each unit, create sign ups, send sign ups via School Deets to specific grade levels, and collect/organize the items for the teachers. This volunteer position will be needed throughout this coming school year and will be needed in spurts.
PBL Guest Speakers/Teachers Supporter: Are you a connector? Do you know a lot of people throughout the community or are willing to seek out resources to support PBL units Kinder-Fifth grade at Asbury? If yes, this is the volunteer job for you! You will work sporadically throughout the year with Meaghan McCabe to find guest speakers and teachers for PBL projects in grades Kinder-Fifth.
PBL Field Trip Supporter: If you like to plan excursions, this volunteer position has your name on it! You would help Meaghan McCabe to find and schedule field trips to enhance the PBL experience. The workload would involve supporting grades Kinder-Fifth and will be sporadic throughout the year. 

The Pumpkin Harvest Festival is a family friendly event that has been reimagined from the traditional format of the last 10 years to bring in some pieces that allow for a safe environment and new experiences. The entire event is outdoors and will feature timed entries with limited capacities. Per the traditional format we will have:

Prairie Games
Art Depot – come and make a life sized scarecrow
Four Mile Makers – blacksmithing, fiber pulling, and come meet Pearl, the famous Angora goat.
Tractor rides
Adornment Stops – face painting included with all ticket levels.
Pumpkin Patch 
Food Trucks
Cider & Donuts

New additions:

Live Music – presented by Swallow Hill. 8 bands over the course of the weekend plus a live show from School of Rock.
Axe throwing
The Inventing Room – creating whimsical treats right in front of your eyes!
Instrument petting zoo
Tickets start at $8 and go up from there. Kids 6 and under are free!
Asbury families use the code Asbury2021, they will get $5 off our Gold level VIP tickets.
Please check out the attached flyer below!
Join the Rosedale Community Garden on Saturday, September 11, from 9am to 12pm for their Summer Harvest Sale! You can purchase fresh-picked organic vegetables, flower arrangements, heirloom garlic, baked items and canned jams, jellies, and sauces. 

Customers are asked to wear masks and observe social distancing protocols. 
Located on Logan Street, just south of Iliff. For more information, contact atolenti@aol.com or visit tinyurl.com/2021RosedaleHarvestSale
---
PTSO 
Want to join PTSO? 2021-2022 membership forms can be found HERE
PTSO memberships are $10/year. You can pay via Venmo @AsburyPTSO-AsburyPTSO, cash or check
Want to Volunteer? We have lots of opportunities to volunteer throughout the year at home and at school. Fill out the following form and a committee lead will be in contact!
Asbury Backpack Program. We are currently looking for 2-3 individuals that would like to lead the Asbury Backpack program. This would include obtaining fresh food and packing backpacks on a weekly basis. If you are interested please contact Amy Fitzgerald at amy.jo.fitzgerald@gmail.com
Do you have old toys or prizes at your house? Or did you order too many pencils for your gift bags? Donate them to Carnival! We want your toys, games, puzzles, legos and other small prizes your kids no longer want! Please drop them off in the office by September 20th. Please make sure donations are age appropriate. All donations will be sanitized prior to Carnival. 
Did you love the "Welcome Back Eagles" Sign? Want to celebrate the people in your life in a BIG way AND support Asbury Elementary? Order any greeting from Card My Yard Denver until September 30th and you will receive $10 off the greeting and CMY Denver will donate $10 to Asbury! Use coupon code ASBURY21 for the discount. The greeting can be ordered up to 12 months in advance but must be in the following zip codes: 80206, 80209, 80210, 80220, 80222, 80224, 80231, 80246, 80247, 80230, 80205, 80218, 80207 and 80238.
---
Important Dates
9/14 PTSO meeting 6-7pm
9/24 Carnival 5-7pm
9/28 Birdcall Dine Out
10/4 Picture Day
---
Parent Resources
---
Flyers/Links