Thursday Folders – October 7, 2021
Posted October 7, 2021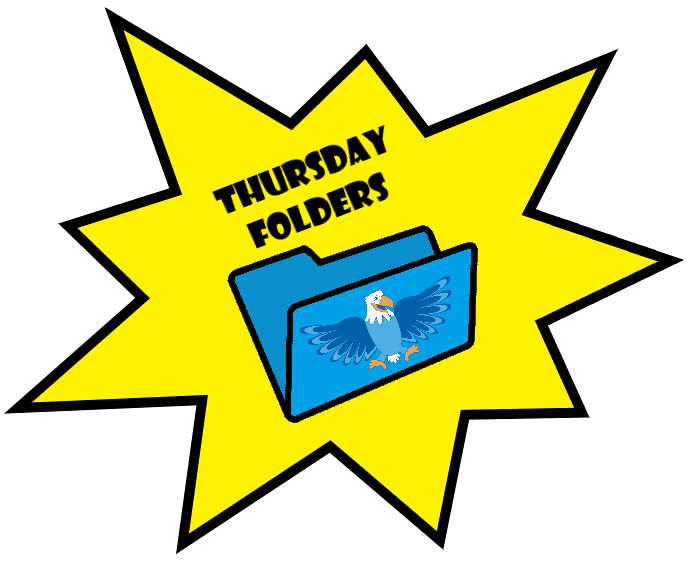 Principal's Corner
Eagle Families,
October is Disability Acceptance month. Based on that, this week's letter is focused on awareness and resources for inclusion and integration. National Disability Awareness Month was established in 1988 by Congress and is an opportunity to "pay tribute to the accomplishments of the men and women with disabilities" (Library of Congress) while also serving as an opportunity for organizations to ensure they are meeting the diverse needs of individuals with disabilities. 
October is also Dyslexia Awareness Month which was formally recognized by congress in 2015 through this Cassidy Mikulski Dyslexia Resolution 275 as a way to spotlight one of the most common language-based learning disabilities that impacts almost 20% of school-age children in the US. In 2019, the Board of Education passed a resolution in support of inclusive practices which states that the District commits to ensuring students with disabilities experience inclusive practices in their classrooms and school buildings. It also outlines a commitment to developing a strategic plan that will "improve academic and social emotional outcomes for students with disabilities, eliminate racial disparities, and develop the skills of all school-based and district staff." At Asbury, we are proud of our work and focus on inclusion. Check out more information on Disability Awareness and Dyslexia Awareness. 
Jeanna Doung
---
School Notes
Action Requested:
The Asbury students love to learn about the world in many ways, including from our incredible Asbury Community. If you would be interested in discussing your profession(s) with our Asbury students, please fill out the survey here: https://forms.gle/bxssu7aCDpaNQ6xs6
Once you have read the family handbook, please use this link to submit your acknowledgement of the information read here. 
Please fill out the DPS Student Data Privacy, Parent Consent Letter for Asbury Elementary (NOTE: Please fill this out for each of your students at Asbury. When you submit the first one, you can click to submit an additional one. Thank you for your time.)
---
Important Information
Curious about SEL or the MTSS supports look like at Asbury? Here is a webinar that Mari Reamy and Caraline Vaughn hosted that goes over what MTSS (intervention/SPED supports) looks like as well as SEL (Social-Emotional Practices).
Reminder: If students are not feeling well, please keep them home. If you have any questions about if a students should stay home, please refer to Child Illness Policy or reach out to Tanya Banks
Fall Parent-Teacher Conferences: Fall Conferences are coming up soon. We will be hosting evening conferences with all conferences being complete by 11/11. Teachers will reach out with more information early next week, including time slots to sign up. Also look for opportunities to connect with Specials teachers over the next few weeks as well. 
Halloween: We will be hosting some fun for halloween this year on Friday, 10/29. We will be hosting a parade starting at 2:20 outside around the perimeter of Asbury. (Reminder: Please make sure students check out with the teacher before leaving with families at the end of the day.) Here are some additional reminders about Halloween:

Costumes: Students are welcome to come in their costumes on 10/29. With that, here are a few reminders:

If students have masks or additional accessories (wings), they must keep them off for the day and then they can put them on for the parade- we should see faces for the day
no inflatable costumes, no blood and guts, no weapons

Don't want to participate? We will have alternative activities for students who do not wish to participate in Halloween. Please be on the lookout for information from your teacher on this. 
Please look for more information from your teacher on specific activities and fun!

If your student is absent: please notify the front office and your teacher letting them know about the absence: Here is the attendance line, if needed: 720-424-9797
Crossing Guards: To ensure our students' safety as they come across Evans, we are looking to hire a crossing guard. If you are interested in this position, please see more information here and reach out to Jeanna Doung with potential candidates. 
Message from Leah from Discovery Link:
Hello Asbury Discovery Link Families,
University Park (U-Park) will be running camps for Asbury Discovery Link families on the following dates:
11/23, 11/24, 12/20, 12/21, 12/27, 12/28, 3/28, and 3/29
You can register for these camp days through your Asbury Family Managed Calendar in your School Care Works account. Please note camps will need to reach a minimum capacity of 15 students to take place.
Once registered for camp days, you will receive more information in regards to the camp's daily logistics at least a week before the first camp day.
If you have any questions, please let me know.
Best,
Leah C. Martinez
Program Supervisor – Asbury Elementary – 720-610-8342
---
PTSO
We want your Pictures! Did you take photos at Carnival or another school event? Please send them to Asbury.PTSO@gmail.com and we will consider them for the yearbook!
We Need Your Help! PTSO is looking for community members to help with the following committees. Please reach out to Asbury.PTSO@gmail.com if you are able to help.

Backpack Program/Community Assistance Fund – Chair and Co-Chair
Business Sponsorships – Co-Chair
Direct Give – Chair and Co-Chair

Asbury Backpack Program – Do you need food assistance? The Backpack Program provides food to children and their families over the weekends to avoid hunger when they can't depend on school meals. Please apply HERE for a backpack for the 2021-2022 school year. No Asbury family will be denied regardless of income.
---
Important Dates
10/13-11/11 Ongoing Parent-Teacher Conferences
10/15- No School (DPS Day)
10/18- No School (Teacher Work Day)
10/25 & 10/26 Chook Dine out
11/10 Chipotle Dine Out
---
Parent Resources
---
Flyers/Links
---
Upcoming Dates
10/15 Non-Student Contact Day
10/18 Non-Student Contact Day
11/15 Picture Retakes
11/19 Asbury Non-Student Contact Day
11/22-11/26 Fall Break
12/20-12/31 Winter Break
1/3 Non-Student Contact Day
1/17 No School – Martin Luther King Jr. Day
1/21 No School – Presidents Day
1/22 Non-Student Contact Day
3/25 Asbury Non-Student Contact Day
3/28-4/1 Spring Break
4/4 Non-Student Contact Day
5/6 Asbury Non-Student Contact Day
5/30 No School – Memorial Day
6/3 Last Day of School – Half Day