Thursday Folders – October 6, 2022
Posted October 6, 2022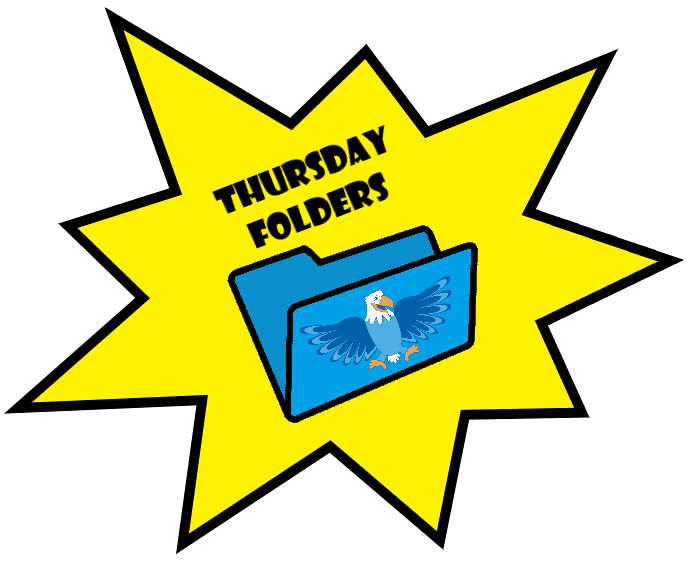 Principal Message:
Eagle Families-
We are excited about all that is going on this month! First and foremost it is (Dis)Ability Awareness month and with Asbury having a focus on inclusion, we will dedicate a little each week to ability awareness! We will engage in projects, readings and grow our knowledge about what inclusion is and what it looks like at Asbury!
To kick this off, let's start with a little background around what it is: National (Dis)Ability Awareness Month was established in 1988 by the US Congress. It is an opportunity to "pay tribute to the accomplishments of the men and women with disabilities" (Library of Congress) while also serving as an opportunity for organizations to ensure they are meeting the diverse needs of individuals with disabilities. The theme for NDEAM 2022 is, "Disability: Part of the Equity Equation" which recognizes the vital role people with disabilities play in making the nation's workforce and schools diverse and inclusive.
October is also Dyslexia Awareness Month which was formally recognized by congress in 2015 through this Cassidy Mikulski Dyslexia Resolution 275 as a way to spotlight one of the most common language-based learning disabilities that impacts almost 20% of school-age children in the US.
In 2019, the DPS Board of Education passed a resolution in support of inclusive practices which states that the District commits to ensuring students with disabilities experience inclusive practices in their classrooms and school buildings. It also outlines a commitment to developing a strategic plan that will "improve academic and social emotional outcomes for students with disabilities, eliminate racial disparities, and develop the skills of all school-based and district staff."
Read The Gifts of Disability written by former Director of Special Education, Robert Frantum-Allen, for more information on Disability Awareness and Dyslexia Awareness in DPS.
In addition, it is October, which means that we are gearing up for our fall parade. Students will get to dress up and celebrate fall! We will celebrate on 10/31 starting at 1:45. We are inviting all families to join us outside for a parade around the perimeter of Asbury. Please mark your calendars and look for additional information about this fun community event!
In Partnership,
Jeanna Doung
Principal Notes:
Monthly Coffee Talks with Ms. D are Back: Coffee Talks will be hosted monthly in person starting 10/7 from 9-10! We welcome any who are interested in joining me in the library for time to talk through school related business, questions you may have, and any celebrations of learning happening in the building! We look forward to seeing you! This first coffee talk will be focused on our budget process!
Kindness Campaign: Bully Prevention Lessons- Each class will participate in 4 lessons from the Second Step Bully Prevention Unit curriculum during the first 20 minutes of their extra special class. These lessons will be led by the school psychologist and the Restorative Justice paraprofessional and will begin later this month. Be on the lookout for parent handouts in Thursday folders to continue the conversation at home.
Whole Child Data Collection: As part of our effort to support the Whole Child, our school will be implementing a universal social and emotional screening for all students. Denver Public Schools currently uses a social and emotional screening questionnaire called the Behavior and Emotional Screening System (BESS). Students in the 3rd, 4th and 5th grade will use the online tool, which takes approximately ten minutes to complete and consists of 28 questions for the student to answer. Teachers will also complete a screening form on each student in the building (K-5). Students in 3rd, 4th, and 5th grade will complete the self-report the week of October 10th. This year there is also a parent form that will be available. Please use this link to add your voice to our BESS screening of your student: https://review360connect.com/Prod/DenverPublicSchools/Parent You have the right, upon request, to review the questions on the screener. If you would like to review the questions on the social and emotional screener, please ask Amber Baca in the front office to view the form. Please reach out to caraline_vaughn@dpsk12.net with any questions or concerns.
Welcome our new crossing guard, Meg Bartholomy! We are so excited to have her join Asbury in this role!
Fall Parent Teacher Conferences: Please be on the lookout for parent teacher conference information from your teachers! We will have both in person and virtual options for parents to sign up for conferences for all students!
---
PTSO Information:
Upcoming Exciting Events:
FUN RUN is back! It will be on Thursday, November 17th during Specials.

Be on the lookout for more information.

October 10 – Chipotle Dine Out
Skate City has been rescheduled. Save the date for Tuesday, October 18 from 6-8pm
Walk to School Day is Wednesday, October 12th!
No Brainer Fundraiser Reminder
Safeway Reloadable Cards: Asbury receives money when you reload and shop with your Safeway card.
Buy a pre-loaded Safeway gift card from the front office for $5. The card is ready to use and there is no additional cost to you!
Use the card to purchase groceries, gift cards, stamps or gas.
Reload the card any time you want to shop, for up to $500. Our PTSO receives a 5% donation on the amount you put on your card directly from Safeway.
PLEASE NOTE: Cards must be purchased directly from Asbury, not from your local Safeway store. You can reload the card in the cashier line, but you must do this before the associate starts ringing up your purchase.
Community Assistance Fund and Backpack Program
The Asbury Backpack program is back for the 2022-23 school year. Could you and your family use a backpack full of food for the weekends? Sign up HERE.
To volunteer with the Community Assistance Fund and Backpack Program on Friday mornings, please sign up HERE!
For more information, any questions, ideas, and/or concerns, etc. please reach out to Asbury.PTSO@gmail.com. We appreciate you!
---
Weekly Flyers:
All After School Enrichment opportunities
Picture Day Form – coming soon!
---
Important Dates:
October 10 – Chipotle Dine Out
October 14 & 17- DPS Non-Student Contact Days
October 18 – Skate City!