Thursday Folders – October 13, 2022
Posted October 13, 2022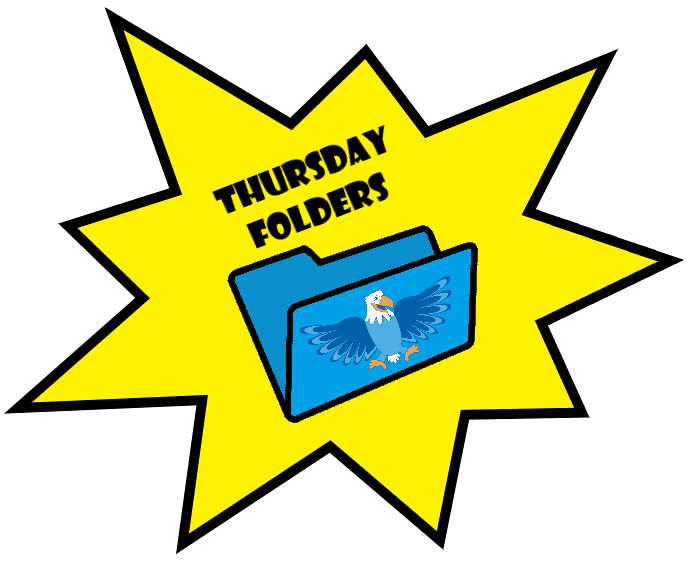 Principal Message:
Eagle Families-
We are excited about all that is going on this month! As a reminder, it is (Dis)Ability Awareness month and with Asbury having a focus on inclusion, we will dedicate a little each week to ability awareness! This week is dedicated to diving deeper into (Dis)Ability Awareness. We wanted to share a PBS video about the Disability Rights Movement and Denver's active part in this movement!
Summary of the video: Encouraged by civil rights movements of the 1960s, the Disability Rights Movement gained momentum leading to the passage of the Americans with Disabilities Act in 1990. Decades earlier in 1978, 19 individuals tossed aside their wheelchairs and blocked city buses deemed inaccessible for the physically disabled. Discover how this one act led to years of advocacy in Colorado and inspired the nation.
This video is a great reminder of where we have come from and why we, at Asbury, believe in inclusive practices.
In Partnership,
Jeanna Doung
Principal Notes:
4th and 5th grade families – CMAS individual score sheets from last year will be coming home today with students. You can also access the scores through Parent Portal. Please reach out if you have any questions.
Kindness Campaign: Bully Prevention Lessons- Each class will participate in 4 lessons from the Second Step Bully Prevention Unit curriculum during the first 20 minutes of their extra special class. These lessons will be led by the school psychologist and the Restorative Justice paraprofessional and will begin later this month. Be on the lookout for parent handouts in Thursday folders to continue the conversation at home.
Welcome our new crossing guard, Meg Bartholomy! We are so excited to have her join Asbury in this role.
Asbury Bond dollars Planning: As part of the 2020 bond scope, the Planning and Design Department is working with Asbury and many other schools in the district. The project identifies for each school the type of renovation needed to better the physical environment, address emotional wellbeing and security — just to name a few. DPS has hired an outside architecture firm to facilitate this process of engaging you and providing the assessment and final reports. Site visits have already occurred for Asbury. Asbury has $100,000 to support areas of need. So what are the areas of need identified?

Staff Lounge
Paint in some classrooms
Cafeteria
Outside area
Library
Gym (backboards)

Based on these areas of need, some of these areas have already started to get a face lift thanks to PTSO, who is already supporting with the staff lounge update
In talking to SLT, staff and getting input from parents, we have heard that the following areas are in need of priority updates:

Need to have an outdoor lunch areas/learning areas with cool down spaces outdoors
Our Cafeteria needs an update with seating
Paint is needed in some of our classrooms
Some ceiling tiles need replaced
Our auditorium needs a new lock to ensure student safety

We would love to hear any additional ideas and input from you all about any updates you would like to see. Please give your voice in this survey (https://forms.gle/ExnT2gCCupLGToRu6) if you have any additional ideas!!
Interested in helping Asbury spread the word about who we are (and how amazing we are)? As part of school choice in DPS, schools market what makes them special. We are looking for an action team to come together and determine what we do to showcase Asbury. This could include organizing the structure of tours, creating brochures, working on videos and many other things! If you are interested, please fill this survey out (https://forms.gle/rzeFiwQwiNzHT7M18) !
Fall Parade Information: October means time for the fall parade community event. Students will get to dress up and celebrate fall! We will celebrate on 10/31 starting at 1:45. We are inviting all families to join us outside for a parade around the perimeter of Asbury. Please mark your calendars and look for additional information about this fun community event!

Schedule:

1:45-2:05 Parade around Asbury (parents please line up around the grassy areas of the perimeter of the school)
2:05-2:15 Thriller Dance on the Field (parents please line up on around the perimeter of the field) Students will line up by grade level starting with kindergarten on the West side of the field and then grade levels will fill in behind them
2:15-2:40 Class parties

Costumes:

You can come in costumes to school but please no masks or wings or accessories. Also, nothing too scary or uncomfortable for school
We are looking for community donations of halloween costumes for students who need costumes. Please note that students will want to take the costumes home after use. Please drop any donations off in the front office!

Specials:

We will shorten specials so we can end the day with parade and class parties and specials teachers can join the parade, dance and parties!

Family Supports:

Teachers will be working with the class parents to support any needs for the party, so please reach out to your room support coordinator to see about opportunities!
---
PTSO INFORMATION:
Upcoming Exciting Events:
Skate City has been rescheduled. Save the date for Tuesday, October 18 from 6-8pm.
Who: Asbury Community & Families
What: Skate City Family Night & Glow Party
When: Tuesday, October 18th from 6-8
Where: Skate City, 5801 Lowell Way, Littleton, 80123
Why? Why not!?
Tickets: $7/per skater $3 skate rental & can be pre purchased here
Don't forget: Asbury Swag Shop is Open!
Find your t-shirts, sweatshirts, hats and more here!
If you have questions about the swag shop, reach out to Asbury.PTSO@gmail.com
Youth t-shirts are only $15!
Do not delay! The shop will be open until October 16th and then we will stop the orders and start production!
Thank you to our business sponsor – Igor's T-shirts – an Asbury-family, locally owned business!
Upcoming Dine Outs
No Brainer Fundraiser Reminder
Safeway Reloadable Cards: Asbury receives money when you reload and shop with your Safeway card.
Buy a pre-loaded Safeway gift card from the front office for $5. The card is ready to use and there is no additional cost to you!
Use the card to purchase groceries, gift cards, stamps or gas.
Reload the card any time you want to shop, for up to $500. Our PTSO receives a 5% donation on the amount you put on your card directly from Safeway.
PLEASE NOTE: Cards must be purchased directly from Asbury, not from your local Safeway store. You can reload the card in the cashier line, but you must do this before the associate starts ringing up your purchase.
Community Assistance Fund and Backpack Program
The Asbury Backpack program is back for the 2022-23 school year. Could you and your family use a backpack full of food for the weekends? Sign up HERE.
To volunteer with the Community Assistance Fund and Backpack Program on Friday mornings, please sign up HERE!
For more information, any questions, ideas, and/or concerns, etc. please reach out to Asbury.PTSO@gmail.com. We appreciate you!
---
Weekly Flyers:
All After School Enrichment opportunities
Picture Day Picture Information:
Bloom School Photography
Please log onto the link to the dashboard. Then click on the pink rectangle on the left hand side of the screen. When you click there, find your student and you will enter the students ID# to gain access. If you are not satisfied with the pictures you can also schedule a retake on the site as well. They will take place on Friday October 28 but you will need to sign up. If you have any questions please reach out to Amber Baca at abaca@dpsk12.net.
---
Important Dates:
October 14 & 17- DPS Non-Student Contact Days
October 18 – Skate City!
October 29th – Morgan's Liquor
November 8th – Sexy Pizza
December 5th & 6th: Chook