Thursday Folders, October 1, 2020   
Posted October 1, 2020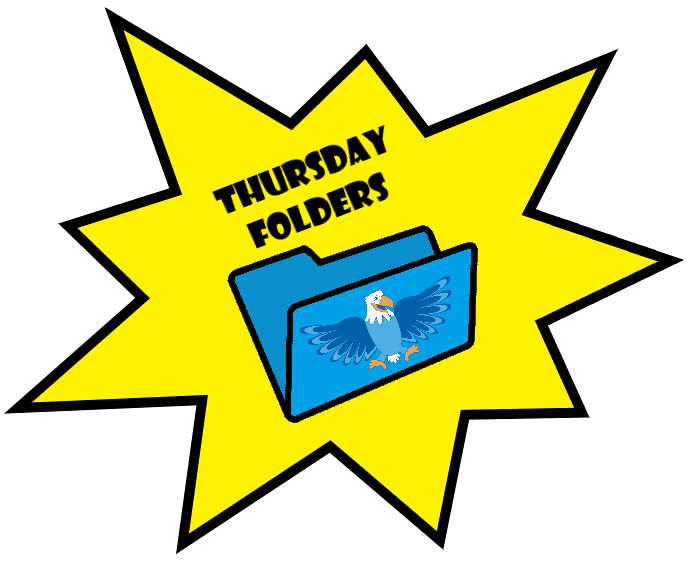 Principal's Corner
Eagle Families, 
Students came back this week in person, and virtually, and it was amazing. Children were so aware of the social distancing rules, zombie arms, airplane arms, lunch outside, new recess rules. I am so impressed with your students! Please continue to reinforce these rules at home so we can support the same messaging. Thank you! 
---
School Notes
Student return schedule: 

10/5 Barros and Malara (1st return) 

10/6 Bruyere (all Kinder-1st in building now)

10/21 2nd grade – 5th-grade return 

All students will return for a full day, 8:15 – 2:45

Children may arrive at 8:05 for a health screener and breakfast
All families!!!  Please fill out this new 

Device Inventory Form

 to double-check what device you have at home.  Please fill this out for each of your students even if you are using a personal device.  Thank you so much!
---
PTSO
Step Up for Asbury was a huge success!

 It was so wonderful seeing our community celebrating together in a safe way and having fun.  Thank you to all of the station hosts for creating entertaining and safe ways to gather.  

Thank you to the Asbury staff for joining us, and thank you to everyone who participated.  We are all part of such an incredible community.  
The average amount of steps that our Asbury Eagles took during our Step Up For Asbury Week was 46,341 steps!!!  As of today, we have raised over $6,000 for our school.  We doubled our goal and it's not too late to donate.  Way to go, Eagles!!!
The Asbury Merchandise Store is OPEN!  

Looking for some Asbury spirit gear?  We've got you covered!  From now through October 7th, the shop is open and is filled with t-shirts, hoodies, masks, hats and more!  You may choose to pick your items up or have them shipped directly to your house.  There is a 2 week lead time on orders.  After this purchasing window, the shop will reopen again in late November before the holiday season!  
Head to the merchandise store to make your purchases:  https://asbury-merch.ecwid.com/ If you should have any questions, please reach out to Crystal Cervantez-Tkac at crystaltkac@gmail.com. And a special thanks to Igor's T-shirts for helping sponsor our merchandise store!
Open Positions for Room Supporters (formally called Room Parents)  

Would you like to support classroom teachers while getting to know fellow families in your children's class or grade?  Then, being a Room Supporter is a great job for you!  This year, the role of a Room Supporter looks different than years past, but it is even more important to ensure that communication and community building is at the forefront.  If you would like to learn more about being a Room Supporter and would like to see the revised Room Supporter Handbook during this time of Covid-19, please email Meaghan McCabe, the Room Supporter Coordinator, @ 

meaghanomccabe@yahoo.com

.  I look forward to speaking with you! 
Business Sponsor  

Are you interested or do you know someone interested in being a Business Sponsor? Now is the time to support Asbury students and staff while promoting your product or service. You'll also receive the benefit of a tax write off. Please contact Andrea Cocking or Kelly Smith to get signed up and get your banner up!
No Brainer Fundraisers – Box Tops for Education – 

Download the Box Tops for Education app. Once your account is set up,  just upload your receipt whenever you purchase products with the Box Top label. Asbury will get $.10 for each box top.  Every little bit adds up!  Go to 

https://www.boxtops4education.com/

 for details on the program.
---
Important Dates:
10/6- CSC Meeting 5pm – 6pm
10/6 – PTSO Meeting 6pm – 7pm
10/13 – Dine out for Asbury at Chipotle
10/16, 10/19, 10/20 NO SCHOOL
---
Parent Resources:
Technology Resources from Mrs. Ravel (updated) – bookmark this!
---
Flyers/Links