Thursday Folders – November 3, 2022
Posted November 3, 2022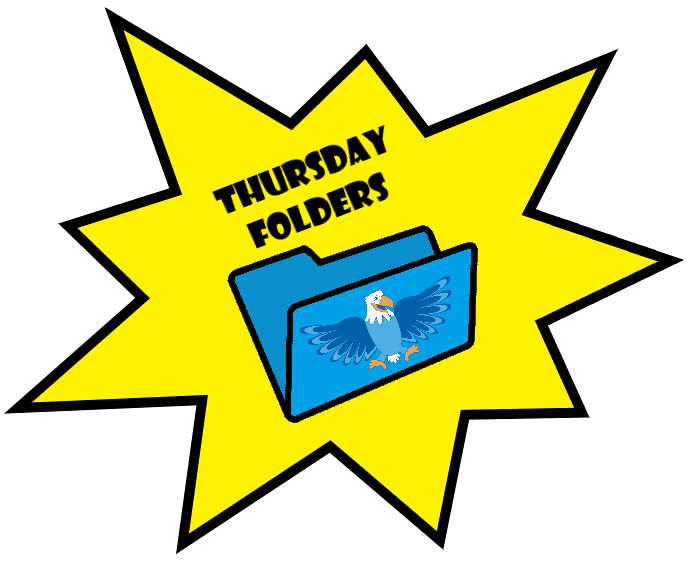 Principal Message:
Eagle Families-
November is Indigenous People Month. Indigenous peoples are the first Americans of this country. In Colorado, the land we occupy is the traditional and ancestral homelands of the Arapaho, Cheyenne, and Ute Nations. The month of November is established as Native American Heritage Month, and was formalized in 1990 during the Bush administration, and continues to be established through presidential proclamations since. November is a time to recognize, honor, and celebrate the diverse traditions, cultures, and languages of the first Americans. In addition, to honor our Native American veterans and service members who have courageously served and continue to serve in the armed forces. This is a time for individuals to learn and acknowledge the significant sacrifices and contributions Native Americans faced and overcame, both historically and presently. Today there are over 574 Native American sovereign Tribal nations here in the United States, each with many enrolled citizens. In DPS, we are honoring this cultural moment with celebration of our Native community and through learning.
This month is also a month in which we offer thanks and gratitude. The front office will be extending gratitude for the entire month of November to our staff for all the amazing things they do for our students and our community. These tokens of gratitude may be small tokens of appreciation, but large in feeling! If you would like to join us in offering appreciation, please do so!
In Partnership,
Jeanna Doung
Principal Notes:
Asbury Tours are starting next week on Friday November 11. This first tour will be in-person starting at 9:00. We are so excited to have new and prospective families in our building. If you are interested in volunteering to support tours, please reach out to Jeanna. If you know anyone, please share this sign up sheet to have them sign up! We will have snacks, drinks and you will get to peek in classrooms, talk to students, as well as spend time with teachers and the principal.
The Great Kindness Week: We will be celebrating kindness and our anti-bully work the week of November 14-17. We will have activities and supports for students during the week and have a culminating Eaglet Community Circle on November 17 from 7:50-8:20. All are welcome to to this virtual event. The link to join is below:

Meeting ID: 758 797 3597
Passcode: um6si1

Anyone know a great photographer who might be interested in taking pictures of Asbury students? If so, reach out to Jeanna Doung!
Report Cards: Report cards will be available online in the Parent Portal (and not printed) after 11/18
Performance: We are having Creede Repository, a performance troop, come and perform at Asbury on Friday morning from 8-9! We are so excited to have in person performances back at the school!
Custodial Update: We want to extend a huge thank you to those that have been covering our building, especially DeShawn who has been here solo for most of the week. As we think about our social agreements, I offer kindness and empathy- thanks for everything!
HR Updates:

We want to extend a huge thanks to Ronnie Folks for all the work and service he has put in at Asbury. He will be moving on from Asbury starting in mid-November. If you see him, wish him well.
We also wanted to share that Ari (Hannah) Doak has decided to step away from his role at the 2nd grade 1-1 para starting today.
Open Positions:

3-5 MI Para Position
Kinder 1-1 Para Position
3rd Grade 1-1 Para Position
2nd Grade 1-1 Para Position
PTSO INFORMATION:
Volunteer Committee Members Wanted!
Marketing Committee & Direct Give Committee – Joining Forces!
Thank you to those that have joined the Marketing Committee (Amy F., Johnna, F. Meaghan M., Leah B. & Jon H.)- there is always room for more! Let us know if you'd like to help these awesome people & efforts!
Lizzy Neufeld has graciously stepped up to lead the Direct Give Committee; work starts now & events will start Feb. 1st.
Thank you to Meg B. for joining her as well! To reiterate, there is always room for more great people; please email us to join the committee email list, stay in the loop, etc.
Spring Wing – Woo Hoo!
If you did not already know, Hillary Laird & Erin Anglin are leading the Spring Wing Committee! They are starting to plan and would love any help & assistance. Kelli Ward is on the committee and we are looking for more great team members!
Upcoming Community & Dine Out Events
11/4: Asbury Night @ DU Men's Hockey
11/8: Sexy Pizza
11/12: Two Awesome Ways to Have Fun & Raise Funds for Asbury

Silent Disco Asbury Auction Experience tickets still available – reach out to Shannon Durling at ShannonDurling78@gmail.com
Tickets are $50 and include food, drinks, and disco dancing of course!

11/12: Pearl Street Wine

7th Annual Wine Tasting Event @ History of Colorado Center
100% proceeds benefit Denver Public Schools
Tickets on sale now – get more info and tix here!

11/16: Uno Mas
11/17: FUN RUN during Specials

More details and volunteer opportunities to come!
8-8:50am- 3rd grade
8:50-9:40am- 4th grade
9:40-10:30am -5th grade
2:05-12:55pm- Kinder
12:55-1:45pm -1st grade
1:45-2:35 pm -2nd grade

11/18: Asbury Release Day- Non-Student Contact Day
11/21-11/25: Fall/Thanksgiving Break
Chook: 12/5 AND 12/6
12/15: Second Star to the Right & Kaos
1/17-1/19 Maria Empanadas – All 3 Locations
Help Still Wanted! We need your help to capture pictures of Fall Enrichment for the 2022-2023 Yearbook!
We would love your help to capture a group picture or a fun candid one of our Fall Enrichment Sessions for our 2022-2023 yearbook! Thank you to those who have already volunteered! Please choose a day/ enrichment & pop in for a picture to help us make this happen. You can sign up here. You'll need to make sure you have completed a background check. Once you sign up, we will share access to a photo folder to upload them or you can email them to us. Reach out to Asbury.PTSO@gmail.com if you have any questions. Thanks so much for your help!
Weekly Flyers:
All After School Enrichment opportunities
Picture Day Picture Information:
Bloom School Photography
Please log onto the link to the dashboard. Then click on the pink rectangle on the left hand side of the screen. When you click there, find your student and you will enter the students ID# to gain access. If you are not satisfied with the pictures you can also schedule a retake on the site as well. They will take place on Friday October 28 but you will need to sign up. If you have any questions please reach out to Amber Baca at abaca@dpsk12.net.
Discovery Link:
A reminder that current families, who are registered, can add or drop programming up to 6 am the day of school.
Nov 18, 2022 – Camp Day at Asbury. Must be registered with School Care Works to select this camp.
November 21-22 – Camp Days for DPS. If registered, you can select ANY fee-based site. Slavens is closest to Asbury. If you selected another camp but you want to switch to Slavens, please reach out to dia_bryant@dpsk12.net if you need assistance.
If you are interested in Discovery link, please visit https://equity.dpsk12.org/extended-learning/discovery-link/school-year-program/
Thank you,
Mr. Harvey
Important Dates:
October 29th – Morgan's Liquor
November 8th – Sexy Pizza
November 17th- Thanksgiving Lunch at Asbury
November 18th- No contact day for students
November 21-25- Fall Break
December 5th & 6th: Chook
December 19-January 3- Winter Holiday Break
Balarat for 5th graders: May 11-12