Thursday Folders – November 10, 2022
Posted November 11, 2022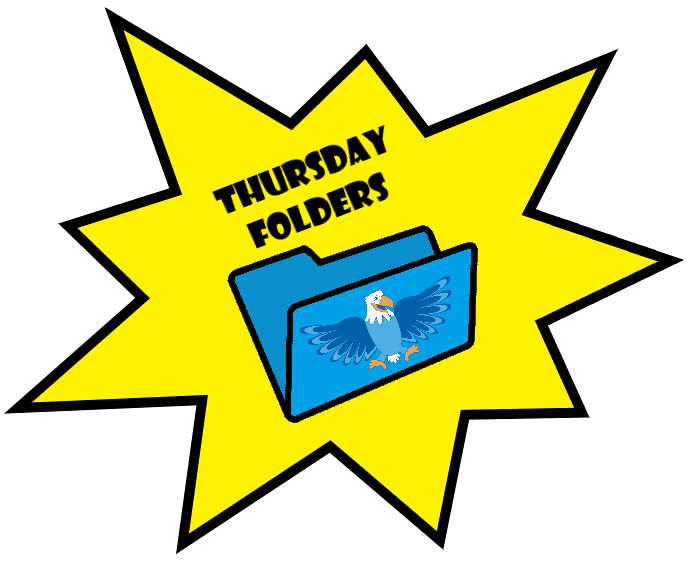 Principal Message:
Eagle Families-
This coming week is a busy week! Not only do we have a non-student contact day on Friday, but Thursday is our Fun Run, Thanksgiving-Community Lunch and Community Circle! On top of all of this, it is also national Kindness Week!
Asbury has taken up a campaign this year- A campaign of kindness. During the pandemic, we noticed a need for additional social supports. So, we set an intentional focus on creating a safe and welcoming school. As part of that work, we took up the kindness campaign. Members of our staff have led the charge so far this year and I am eager to dive more into this work as a school. So, this coming week, from the 14-17, we will be focused on our kindness campaign! Here are a few things students can expect this coming week:
Kindness Campaign Lessons: We have lessons focused on the science of kindness, what it takes to be kind and many other topics to discuss!
Vision Creation: We have also been working on an Asbury Kindness Campaign vision. We want to curate this and share it at our Friday Eaglet Community Circle! We will then share this out, create posters and put it on the website!
Eaglet Community Circle: Thursday, 11/17 from 7:50-8:15

Meeting ID: 758 797 3597
Passcode: um6si1
We are excited about this work and hope you join us!
In Partnership,
Jeanna Doung
Principal Notes:
Asbury's Food Drive

Asbury's Student Council will be hosting a food drive next week from Monday, November 14th to Thursday, November 18th. Students can bring in non-perishable food items (no glass, please) to their homerooms each day. Some high need foods are peanut butter, canned meats, pasta, soups, rice, pasta sauce, mac n cheese, and kids snack bars. Household items such as soaps, detergents, shampoo, toilet paper will also be greatly appreciated. Student Council will be tallying homeroom donations each day next week. The class with the most donations by Thursday will receive a pizza party!

Huge thanks to Meg Bartholomy! She reached out and got our traffic light updated! The timing at this signal has been updated and should now be running the 60 second cycle between 7-9am and 2-4pm. Our operations team is going to watch it on the back end this afternoon to make sure it is running correctly. This traffic signal is now coordinated with the others on Evans so it can't run a cycle of less than 60 seconds (half of what the others on Evans run).
Asbury Tours are starting running now through February! We are so excited to have new and prospective families in our building. If you are interested in volunteering to support tours, please reach out to Jeanna. If you know anyone, please share this sign up sheet to have them sign up! We will have snacks, drinks and you will get to peek in classrooms, talk to students, as well as spend time with parents, teachers and the principal.
11/17 Thanksgiving Lunch: We are excited to bring back our Thanksgiving Lunch community event! During this event, we are inviting families, students, staff and the local police and fire departments to enjoy a meal together! Please see below for the lunch/recess schedule. In addition, we have some guidance that we also wanted to share with you:
Lunch/Duty Schedule
Grade Level
Lunch Time
Recess Time
Kinder
10:30-10:55
10:55-11:15
1st
10:50-11:15
10:30-10:50
2nd
11:10-11:35
10:50-11:10
3rd
11:30-11:55
11:10-11:30
4th
11:50-12:15
11:30-11:50
5th
12:10-12:35
11:50-12:10
ThanksGiving Lunch Guidance:
If you are coming for the Thanksgiving Lunch, please fill this survey out to let us know who will be attending lunch this day!
If you want to eat as a family and you have multiple students in multiple grade levels, our recommendation is to first try to have one adult eat with one student and the other eat with the other student. If this does not work, then please pull younger students to eat with the older students.
We are recommending that everyone eat inside, so things can get crowded. If you would like to and are with a larger family then we will have tables set up outside to eat (if it is sunny).
If you want to come and enjoy and not eat, that is ok!
Students can still bring their own lunch from home.
You are welcome to come eat lunch with students. Recess time can get busy, so it may be easier to just come for lunch. 🙂
You can pay with either cash or check. The cost is per adult/child:

Adult: $5.00
Students/Child: $3.00
Photographer: We are so excited to have an amazing photographer, Monet Nicole Moutrie, volunteering her services to capture updated photos of our current Asbury Eagles. She is a mom here and will be popping in over the next several weeks to take pictures. Please welcome her and say a huge thanks for her amazing talent! To learn more about her, please read below:

Monet Nicole Moutrie is an internationally-recognized, award-winning birth and documentary photographer. Monet has her MFA and has had her work published in the Scientific American, Harper's Bazaar, Huffington Post, Midwifery Today, and other print/online publications. You can find her work here and on Instagram.

Videographer: 11/15- we will have a videographer in our building taking videos, snapshots, and clips of students and staff. Huge thanks to Jon Holstine for organizing this!
Report Cards: Report cards will be available online in the Parent Portal (and not printed) after 11/18
Snow Day Procedure: It is that time of the year, the time in which weather turns and on occasion, DPS does call snow days. If DPS does call these days, we will follow the DPS schedule. Here are our specific snow day policies:

All snow days will now just be a regular snow day (no remote days on the second day)
DPS is bringing back delayed start, which means that if DPS calls a delayed start, we would start school at 9:40 and it would end at its normal time of 2:40. :

30 minute specials
5th grade will have to have specials in the afternoon (so new time)
Lunch will be shifted back a little

Early Release (Announced to go home early)- on the rare occasion that DPS calls an early release, we would communicate with you to come and pick up your child as soon as safely possible.

Open Positions:

3-5 MI Para Position
Kinder 1-1 Para Position
3rd Grade 1-1 Para Position
2nd Grade 1-1 Para Position
PTSO INFORMATION:
Volunteer Committee Members Wanted!
Marketing Committee & Direct Give Committee – Joining Forces!
Thank you to those that have joined the Marketing Committee (Amy F., Johnna, F. Meaghan M., Leah B. & Jon H.)- there is always room for more! Let us know if you'd like to help these awesome people & efforts!
Lizzy Neufeld has graciously stepped up to lead the Direct Give Committee; work starts now & events will start Feb. 1st.
Thank you to Meg B. for joining her as well! To reiterate, there is always room for more great people; please email us to join the committee email list, stay in the loop, etc.
Spring Wing – Woo Hoo!
If you did not already know, Hillary Laird & Erin Anglin are leading the Spring Wing Committee! They are starting to plan and would love any help & assistance. Kelli Ward is on the committee and we are looking for more great team members!
Upcoming Community & Dine Out Events
11/12: Two Awesome Ways to Have Fun & Raise Funds for Asbury
Silent Disco Asbury Auction Experience tickets still available – reach out to Shannon Durling at ShannonDurling78@gmail.com
Tickets are $50 and include food, drinks, and disco dancing of course!
7th Annual Wine Tasting Event @ History of Colorado Center
100% proceeds benefit Denver Public Schools
Tickets on sale now – get more info and tix here!
11/17: FUN RUN during Specials
Volunteers needed – sign up here!More details to come!
8-8:50am- 3rd grade
8:50-9:40am- 4th grade
9:40-10:30am -5th grade
2:05-12:55pm- Kinder
12:55-1:45pm -1st grade
1:45-2:35 pm -2nd grade
11/18: Asbury Release Day- Non-Student Contact Day
11/21-11/25: Fall/Thanksgiving Break
12/15: Second Star to the Right & Kaos
1/17-1/19 Maria Empanadas – All 3 Locations

Weekly Flyers:
All After School Enrichment opportunities
Picture Day Picture Information:
Bloom School Photography
Please log onto the link to the dashboard. Then click on the pink rectangle on the left hand side of the screen. When you click there, find your student and you will enter the students ID# to gain access. If you are not satisfied with the pictures you can also schedule a retake on the site as well. They will take place on Friday October 28 but you will need to sign up. If you have any questions please reach out to Amber Baca at abaca@dpsk12.net.
Discovery Link:
A reminder that current families, who are registered, can add or drop programming up to 6 am the day of school.
Nov 18, 2022 – Camp Day at Asbury. Must be registered with School Care Works to select this camp.
November 21-22 – Camp Days for DPS. If registered, you can select ANY fee-based site. Slavens is closest to Asbury. If you selected another camp but you want to switch to Slavens, please reach out to dia_bryant@dpsk12.net if you need assistance.
If you are interested in Discovery link, please visit https://equity.dpsk12.org/extended-learning/discovery-link/school-year-program/
Thank you,
Mr. Harvey
Important Dates:
November 17th- Thanksgiving Lunch at Asbury; Fun Run!
November 18th- No contact day for students
November 21-25- Fall Break
December 5th & 6th: Chook
December 19-January 3- Winter Holiday Break
Balarat for 5th graders: May 11-12