Thursday Folders – May 9, 2019
Posted May 13, 2019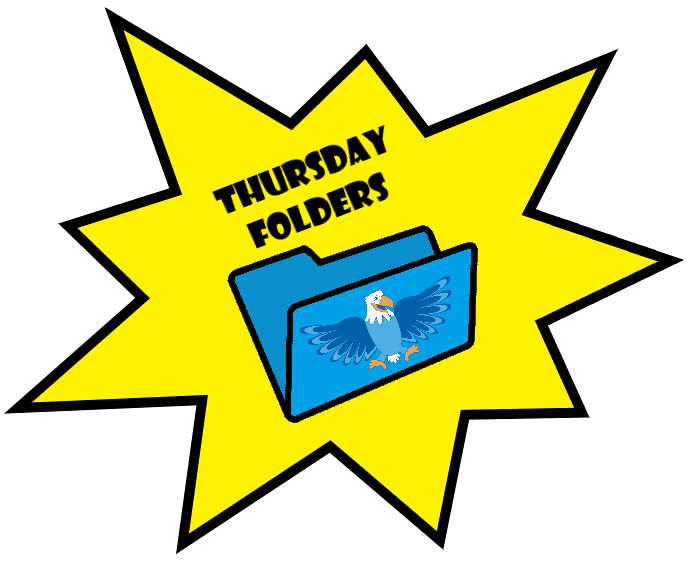 Please use this link to the Thursday Folders to see any and all flyers that came out this week. 05/09/19
PTSO – The Spring Wing was a huge success.   The Eighties outfits were a hoot and the music and breakdancing were awesome.   The funds raised by this event will help fund all of the programs at Asbury. A BIG thank you to Kim Nyhus for chairing this event and  our hard working and VERY creative – PTSO members. Preliminary totals are around $37,000.00.
PARENT SATISFACTION SURVEYS –  Asbury Elementary values input from families – and we want to hear from you!   The Parent Satisfaction Survey helps us understand how well our school is supporting your students' needs and is a part of our School Performance Framework (SPF). This week you will receive a flyer that guides you to the DPS Parent Satisfaction Survey, which will be online this year.  These surveys are anonymous and confidential. Please take the time to fill this out- your voice is important to us.
Principal Notes: Have a classroom/teacher request?Here is Asbury's policy for teacher requests: Parents may not request a specific teacher assignment. You may want to share information that might help us make classroom assignments.  The information about a student should address educational needs (e.g., learning style, interests, areas of concern, strengths). Please email these requests to alicia_fajohn@dpsk12.org .
CSC ballots will be going home this week. Please take a moment to review and vote on 3 candidates to move forward as voting member. A reminder that all are welcome to CSC meetings, we are happy to include all voices!
Next year Asbury will have additional planning days built into the calendar. (Calendar is attached)  Discovery Link will be offering all day camps for Asbury-only dismissal days! Camp will be from 6:30am-6:00pm on 9/30, 11/22, 2/13, 3/27, and 5/8 **.We will be doing arts, crafts, sports, games, and more! Our policy is to have a minimum of 15 students signed up one week prior in order to have camp run. If you participate in Discovery Link, Please respond to this survey about your interest in child care on our off days. Please contact Kate Schwartz at kate_schwartz@dpsk12.org  with any questions!
**These dates are Asbury-only non-contact days; for district wide non-contact days, Asbury families are welcome to register at regional Discovery Link camps.
Library Information – All Library books are due by May 13th and the cost for any replacement is $20.00
OFFICE REMINDERS:  Please keep your students lunch account current.  Everyday we generate letters that go home with your student if they owe lunch money.   Go to www.myschoolbucks.com     to set up an account and pay online.
Please DO NOT park in the handicap/loading zone on the east side of the building in the mornings. Food services needs this space to delivery our food and milk. Thank you!
LOST AND FOUND IS GROWING AGAIN.   PLEASE CHECK IT EVERY TIME YOU ARE HERE. ALL ITEMS WILL BE DONATED AT THE END OF THE YEAR!
Weekly Flyers:
CSC – Ballot forms
Kinder & 1st Grade concert information
Edukit School Supply ordering information
Parent Satisfaction Survey – Online survey – Students receive a Homework pass if completed
End of School (18-19)-Beginning of school (19-20) information
Retirement party flyer
Important Dates:
May 9 – Kinder and First Grade Music Concert – 7:00PM – Auditorium
May 10 – Volunteer Appreciation Breakfast 8:00-9:00am – Library
May 10 – Kinder Guinea Pig Race 2:00PM
May 13 – 5th Grade to Ameritown
May 13 – All Library books due today.   Replacement cost is $20.00 for ANY book lost.
May 14 – 2nd grade walking to the Newman Center
May 15 – 1st Grade Field Trip -ZOO
May 15 – Kindergarten open house 3:30-4:00
May 16 – EXPO Night 6:00 pm – Second Grade Music Performance (Time TBD)
May 17 – Field Day
May 21 – Final BEST Assembly of the year
May 22 – Family Fun Run at South High School -Registration begins at 5:30
May 23 – Retirement party for Ms. Berge, Ms. Sullivan and Ms. Netzly 3:30  Black Top
May 24 – Field Day Rain Date
May 27 – Memorial Day  – School Closed
May 28 – Talent Show Dress Rehearsal
May 29 – Talent show – 2:00- Auditorium
May 30 – 5th Grade Continuation – 9:30am – 11:00am
May 31 – Last day of school – Dismissal at 12:15 Lunch will be served (different schedule)
                School Transportation will run exactly three hours earlier than normal stop time.