Thursday Folders May 6th, 2021 
Posted May 6, 2021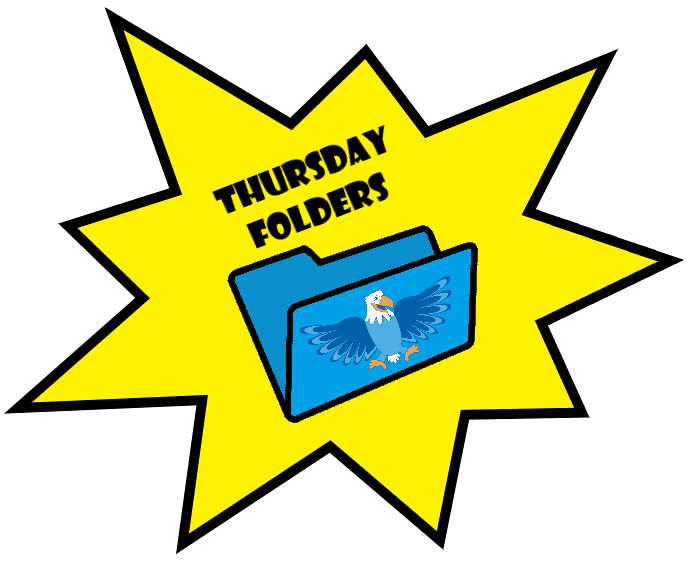 Principal's Corner
Asbury Eagles!
Earlier DPS shared their thoughts for how the 21/22 school year will look. I also want to take a moment to share my hopes for next school year. I want students fully engaged in learning, communicating together and enjoying learning!  I am hoping that many things return back to what it looked like pre-covid (and have been planning with this in mind). I am planning (and hoping) for fuller classrooms and continuing in-person specials- I am so excited to tend to our garden (not only the real one outside, but the one metaphorically in each classroom)! Of course, we will still have health and safety at the forefront of all that we do and we will have to keep flexibility at the forefront. With that in mind,  I do suspect that we will continue to plan for every protection to ensure the health and safety while also the adults and children in our buildings. 
Warmly,
Jeanna Doung 
---
School Notes
EOY Checklist:  

Please check out our end of the year/beginning of next school year document 

HERE

.
EOY Celebrations: We are excited to announce that we are able to host end-of-year celebrations with students. We are working on the schedule for these events for the last week of school. Be on the lookout for more information!
Online Registration for 2021-2022 – Registration Flyer

Current DPS families – save time during fall registration by updating your student's information online! By completing this process using your Parent Portal account, you can avoid paper forms and save time at the school during the fall return. There are two windows during which current students can register online for 2021-22:

The "Early Bird" window, April 26-May 21
Current year, July 26-late August

To register online, primary legal guardians of current DPS students must have an active DPS Parent Portal account. Visit 

myportal.dpsk12.org

 to sign up, or to check that your account is active and ready.

For more information on how to complete online registration, contact the front office or visit 

schoolchoice.dpsk12.org

. 
ASBURY TALENT SHOW!!! WEDNESDAY, 5/12 AT 7PM
Also, if you are interested in adding some fun to your viewing experience during the talent show, we are selling Talent Show Party Baskets. These super fun baskets come with popcorn, popcorn cups, pretzels, chocolate, sparkling juice and so many other goodies! If you are interested in purchasing at Basket for $10, please fill out this form! 
Pay by cash, check (made out to Asbury PTSO), or Venmo @AsburyPTSO-AsburyPTSO
Internet Solutions for over the summer:
Family-paid low-cost options:
Internet Essentials

 – (broadband) – $10/month for reliable access. Download and upload speeds will increase from 25/3 to 50/5 on March 1, 2021 (for new and existing
customers). The first two months are free for any new customers signed up by June 30, 2021 (Spanish/English).
Starry Connect

 – (broadband) – $15/month for reliable, fast access (currently only available to households in apartments or other multi-family units)

EveryoneOn Offer Locator

 – 

(resource) – helps users search for available low-cost internet solutions for their household, by zip code)
School outdoor WiFi: 
DPS is extending outdoor wireless access on school campuses (starting in the FNE) to make internet accessible in a wider area, in and near the school's exterior common areas.  This will give students another means to safely access the Internet in their neighborhood. Outdoor wireless is expected to be available at all district schools by the start of the 21-22 school year.
Free local access:
The

 

Boys and Girls Club, Denver Public Library (DPL), and other organizations provide free wifi access on or near the site/location. These may not be feasible solutions if additional restrictions are put in place to facilitate social distancing, and they may not be available in inclement weather. DPL is exploring offering tents and heaters at some sites to extend access.

Denver Public Library offers technology on loan. 

Anyone with a valid permanent DPL card can 

borrow a Chromebook and/or hotspot for 3 months at a time.
Summer Learning Opportunities: 

Here is a 

Summer Program Toolkit

 guide with ready-made resources to understand what summer learning opportunities are available. The programs listed in this toolkit are free or may be offered at reduced rates, and provide students with opportunities to grow and thrive this summer.  
ASBURY'S EDUKIT WEBSITE IS NOW OPEN! ORDER BY JUNE 10, 2021 FOR BEST PRICING AND FREE SHIPPING. www.edukitinc.com
Asbury Elementary offers the EduKit program as a convenient option for busy families to order school supplies for the upcoming school year. EduKits include the supplies approved by your school. Your student's order will be ready at the school before the first day.
Please consider making a donation to help support deserving students in our school community.  If you would like to donate a complete kit, please use "Donate Kit" as the first and last name.
Extended ordering is available from June 11 – August 04 for an additional fee and will be delivered to your home shortly before school begins.
For those of you who don't know yet, Mrs. Hoffer is leaving Asbury at the end of the year. She is taking a job as a halftime STEM teacher and halftime Art teacher.  We are very excited for her but sad to see her go. Many of you have known Mrs. Hoffer over the years. Please take a moment to do a flipgrid video for her using this link 

https://flipgrid.com/f623624a

. If it asks for a passcode it is hoffer05. Please share this link with former students/parents/friends. If you have trouble with the flipgrid, you can also email me a video (

amy_ravel@dpsk12.org

). Thanks.

Looking for a private in-home tutor? Check out the flyer below for 

Olive Branch Learning

! Visit 

olivebranchlearning.com

 for more information!
---
PTSO  
Congratulations to our newly elected 2021-2022 PTSO Board and many thanks for volunteering to take on these roles!

President – Amy Fitzgerald

Vice President – Kelly Bryant

Treasurer – Jenny Eno

Secretary – Kira Romero

Parliamentarian – Rhonda White-Mitchell 
Join us for our next Dine Out event with Papa John's next Thursday, 5/13!  

The event will take place ALL DAY LONG which means you can eat pizza for breakfast, lunch and dinner.  You're welcome:)  Valid at any Papa John's location for carry-out or delivery using code:  SCHOOL2.  

20%

 of your order total will go back to Asbury!  Flyer is attached.
Receive a Backpack     Recibir una mochilia de comida
The Backpack program is run by volunteers. If you would like to help by filling and delivering backpacks Sign Up HERE.
If you would like to provide a monetary donation to support families in our community you can send your donation via Venmo to @AsburyPTSO (in the comments put a note that it's for the backpack program).
If you have questions please contact the co-Chairs of the program:
Amy Fitzgerald          amy.jo.fitzgerald@gmail.com
Courtney Cauthon  cauthon.courtney@gmail.com
John Bradley           daytona21@hotmail.com
---
Important Dates
5/7/21 –  NO SCHOOL

5/12/21 – Asbury Talent Show

5/13/21 – Dine Out event with Papa John's
Parent Resources:
Technology Resources from Mrs. Ravel (updated)NEW Info.
Important Information from Previous Thursday Folders
---
Flyers/Links
21-22 Proposed ASBURY Calendar
May Lunch Menu —For those last 2 weeks, Ms. Maggie will send out a Deet for what lunch will be for those days.
Returning Students Online Registration Guide
Olive Branch Learning In-Home Tutoring  (Spanish)