Thursday Folders – May 26, 2022
Posted May 26, 2022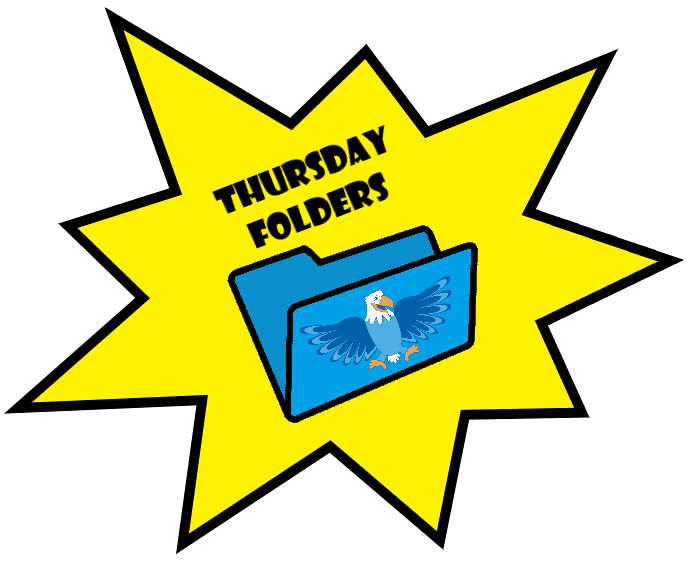 Principal's Corner
Happy Thursday-
What a year this year has been! Thanks for all you have done. We encountered many successes as well as challenges and each new turn made us stronger and ready for an even more fantastic 21/22 school year. We hope you are able to enjoy your summer, relax and rejuvenate. Thank you for all that you did and continue to do to support the vision of Asbury and continue to assist in our success. We wanted to provide you with a few updates on staffing for next year:
Erica Steele, Elinore Van Sant, Sara Brunnschweiler, Clare Lenz, Maggie Nelson, and Tillie Smith are leaving their current positions at Asbury. Each one of these individuals has brought our building such joy. We wish them the best in their new adventures.
Grace Brennan will be joining the kinder team next year. She has been a wonderful student teacher in our building this semester and brings a wealth of knowledge to our team.
Please join us in welcoming Lauren Arza and Nicole McCoy- they will be our new 2nd grade team. Lauren will be our math teacher and Nicole will be our literacy teacher!
Ellen Moyer, Stephanie Vieau, and Nicole Johnson will be looping with their classes. We are excited about this one- year opportunity for these teachers and their students to move up together.
We still have ongoing hiring processes for music, front office staff and para positions. Once we have additional announcements, we will share those!
As always, please reach out with any questions and join me in congratulating these staff members to Asbury or their new roles!
Warmly,
Jeanna Doung
---
School Notes
Important Information:
Asbury's 22/23 SY Calendar: Here is Asbury's 22/23 school year calendar. As you can see, we have one release day per month and all the release days are backed up to a weekend or a long weekend.
If you missed the Great Guinea Pig Race Live, here's the video. Enjoy! Congrats to Grace, this year's winner!
Students in 2nd-5th grades will take their chromebooks home for the summer. Please check that they are in working order. Kindergarten and first graders will not be taking ipads home for the summer. If there is damage, the fees will be as follows and charged to your student's MySchoolBucks account…
Thank you for taking great care of the devices over the summer months! Reach out to Mrs. Ravel if you have any questions or concerns.
Announcements:
A HUGE Thank you to all the amazing Asbury community members for coming out and helping with the playground and garden landscape through weeding and mulching. It looks amazing and is a much needed face lift!
Denver Public Library's Summer of Adventure

It's time for a new adventure! Register for Denver Public Library's Summer of Adventure, the FREE program that encourages youth from birth to 12th grade to grow, learn and have fun. Registration for Summer of Adventure begins June 3. To sign up visit summerofadventure.org or drop by your local Denver Public Library branch. You'll get a printed Adventure Guide to inspire your own reading, making and exploring along with a prize to get you started.

DPS' Library Services will be hosting the second annual SUMMER OF SORA from June 6th – August 12th! Similar to last year, every student who checks out an eBook or audiobook in Sora is eligible to win the random weekly drawing of ten winners. Weekly drawing winners will be announced every Monday, and each winner will receive an Under Armor sackpack and a new book. THAT'S A TOTAL OF 100 WINNERS! Three grand prize winners will also be randomly selected on August 12th, and each grand prize winner will receive a Kindle e-reader! (SO, for those competitive and prize-lovin' types out there, the more eBooks and/or audiobooks students check out each week, the better chance they have to win!) See the attached flyer. SORA Flyer (Spanish)
Health Office Update: We wanted to share that COVID Cases are on the rise once again in CO. We are also seeing an uptick in other viral and bacterial illnesses. These types of illnesses are somewhat expected coming off of a year-plus of wearing masks. We want to continue to encourage you to be mindful of symptoms and be diligent about keeping kids home if there are concerns. Here is a helpful guide to check if you are unsure about whether or not your child should stay home: How Sick Is Too Sick? We do encourage students that are not feeling well to wear a mask while around others.

Please contact the health office at 720-424-9755 if you have any questions or you may reach out to Emma_Green@dpsk12.net or Tanya_Banks@dpsk12.net

Update to School Meals for the 22/23 SY: ​​Due to the expiration of Federal Waivers that Nutrition Services has been operating under since the beginning of the pandemic, school lunches will no longer be free for all students in the 2022-23 school year. All students will need to be recorded by student ID numbers when they take their breakfast and lunch. Breakfast will remain no charge for all students. Lunch prices for 2022-23 will be as follows: Elementary lunches: $2.60. Meal Benefits applications are very important so that students can qualify to receive subsidized meals.
Read the May Edition of The Eagle Times
Check out our Asbury 5th Grade Mural Creation Video.
---
PTSO
Couldn't make it to Spring Wing but want to attend an Asbury parent-led Experience? You are in luck! We have a few openings left – check it out on our website at http://fundraiser.bid/asburysw22. But Hurry – spaces are limited and it is first come first served – once they are gone you will have to wait until next year! All sales and bidding will close this Friday, May 27th at midnight.
Congratulations to Katy Flynn, winner of the 50/50 raffle and to Ms B who won the staff getaway weekend in Vail, Co. Thank you to everyone who bought tickets!
Other
---
Important Dates:
5/27 – Asbury Field Day
5/27 – Kona Ice at Asbury Blacktop (20% giveback)
5/30 – No School – Memorial Day
6/2 – 5th Grade Graduation
6/3 – Last Day of School – Half Day
---
Parent Resources
---
Flyers/Links