Thursday Folders March 3rd, 2022
Posted March 3, 2022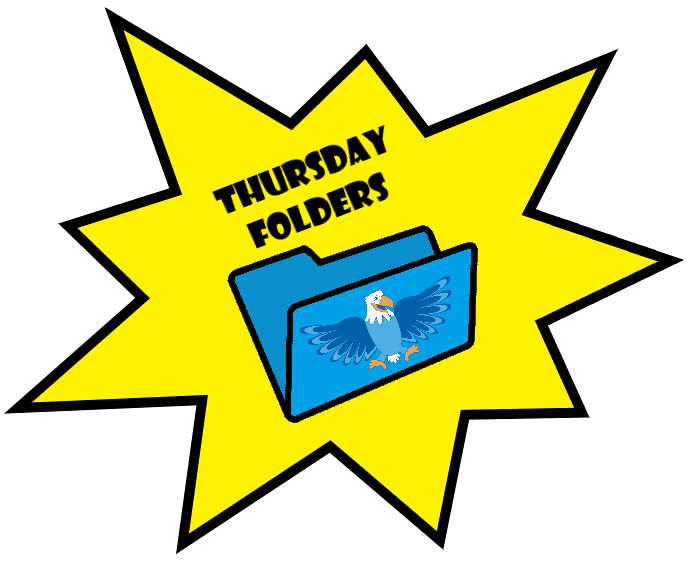 Principal's Corner
Eagle Families,
It feels like spring is in the air (maybe I shouldn't speak too soon, this is Colorado, after all)! Below you will see information about COVID guidelines, playground use and budget updates.
COVID: As DPS continues to work closely with the trusted health partners and navigate the changing health landscape, I wanted to share some important reminders about our updated COVID guidelines. As a reminder, as of Feb. 28, DPS is moving to a routine disease control model for COVID-19. With that, I wanted to highlight a few updates for us at Asbury:
DPS' masking policy is universal across the school district; individual schools, classrooms and offices cannot use a separate masking policy.
All in-person meetings can return to full capacity, and virtual platforms can continue to be leveraged for meetings as appropriate.
Athletic events, student performances, competitions, etc., are not subject to additional capacity restrictions beyond what is permitted by the size of the venue.
Visitors, volunteers, and families are permitted at schools.

Vaccine verification cannot be requested from individuals, nor can masking be required unless that requirement aligns with district policy.

COVID Reporting : COVID reporting is required for all confirmed positive cases. In order to report a positive case, visit the DPS Infection Reporting Form and complete the required entries. The DPS Decision Tree will be updated to reflect this.
COVID Mitigation Strategies: We will share an updated DPS 5 later this week. In the meantime, please encourage the use of these health strategies:
Stay home when you are sick.
Prioritize using areas with good ventilation and the outdoors.
Maximize physical distance when possible.
Maintain good hygiene.
Playground: In addition to the notes about COVID, I wanted to share a reminder about playground use at Asbury. As we move into spring, many parents like to use the playground either before or after school. We have supervision outside from 7:30-7:40 each morning and until 2:45 after school each day. If you would like to stay and take advantage of the playground outside of school hours (before 7:30 or after 2:45) please know that there is no nurse or supervision staff on duty. Again, we welcome you all to continue to use the playground, congregate at your leisure and supervision. Because of licensing regulations with Discovery Link, once they come out to the playground, which is around 3:15, families will need to find a new place to play. Sorry for this inconvenience.
Budget Updates: I just want to take a moment and thank each and every one of you for not only the time you give Asbury, but also the support through Direct Give- with donations like yours, we are able to keep Asbury a place that is able to share the love with our students- with your support we get to ensure students access to specials, like music, art, PE and Technology. We get to ensure kindergarteners have small classroom sizes. We also ensure equity through intervention. In addition to that, we are also able to fund Project Based Learning, which has become a backbone to student engagement and success at Asbury! Through the DPS budget assistance, Direct Give donations and the budget we received, we were able to keep all teaching positions. We did have some budget impacts, including not receiving an exemption to have additional mental health services, not having additional funding to support additional leadership support in the building and needing to RIB a para position. With that said, we will continue to find financial supports to add these down the road. In the meantime, we will work building strong systems in place to support the impacts of this shift.
In Partnership,
Jeanna Doung
School Notes
Important Information:
Free COVID Rapid Tests Available for Home Delivery: CDPHE recently announced the Rapid-At-Home program in which they will ship free rapid antigen tests directly to homes. Students, families and educators can enroll in the program here.
Spring Conferences: We are also gearing up for spring conferences. Teachers will reach out if you need to schedule a conference. These will be scheduled between now and Spring Break.
Hiring Season: We are kicking off our hiring process. With that I wanted to share the positions that are open for the 22/23 school year. We will start the interview process next week. If you know of anyone who is interested, please reach out to Jeanna.

3rd Grade Literacy
4th Grade Math- (1 year)
1 on 1 Para Position

Reminder: If students are not feeling well, please keep them home. If you have any questions about if a students should stay home, please refer to Child Illness Policy or reach out to Tanya Banks
NEWS ABOUT SUMMER ACADEMY: We would like to share an exciting opportunity for summer learning. Summer Connections is FREE and is 7.5 hours per day from June 14 – July 22. All students entering 1st through 5th grade, students who are in Kindergarten – 4th grades in 2021-22, are eligible to participate.
Licensed teachers will be teaching literacy, math, science, art, and career exploration. Students will engage in hands-on Science, Technology, Engineering and Math (STEM) activities for 60 minutes each day. There will also be fun events throughout the summer at the school and students will go on field trips!
Breakfast, lunch and snacks will be provided at no charge. Students will engage in Social Emotional Learning every day and will have time to play outside during two recesses.
You can register at https://myportal.dpsk12.org/.
Applications are first-come, first-served. Once capacity is reached at a school, students will be placed on a waitlist.
Log into your Parent Portal account
Select "Summer Connections" in the top navigation bar
Complete the application
Submit the application
For more information, visit the Summer Connections website at https://www.dpsk12.org/academics/summer-connections/,
If you need assistance or an alternative for registration, please contact the Expanded Academic Learning Department at eal@dpsk12.org or 720-423-3629.
We are collecting gently used warm clothing, blankets, and such to ship to Ukraine. Yesterday was the 3rd time the Ukrainian community here in Denver has shipped the donations since the start of the war. If you'd like to contribute, please come drop off at the front office. We'll be collecting the donations throughout next week.
Announcements:
Grades 3-5 – CMAS is coming! If you have any questions or concerns, please reach out to Mrs. Ravel at Amy_Ravel@dpsk12.net
Specials Team (Music, Art, PE, Technology) will do Optional Virtual Conferences on the following dates:

Monday, 3/14 virtual 5:00-6:00
Wednesday, 3/16 virtual 5:00-6:00

Meeting ID: 360 436 1812
Passcode: 300332

Please jump on whichever date works best for your family regardless of grade level. This is optional, of course. Hope to "see" you then!
PTSO
SPRING WING is taking place on May 14, 2022 (see attached flyer for details)! If you would like to help plan the event or the auction, we will be having our first committee meeting at Devour TONIGHT – 3/3 at 7pm. Come have a drink and learn about various volunteer opportunities. Please RSVP to Kim Nyhus @ kimpnyhus@gmail.com if you will be attending tonight's happy hour.
Want to be a part of PTSO next school year? We are looking for a President, Vice President, and Secretary for the 2022-23 school year. Please reach out to Asbury.PTSO@gmail.com for more information on those roles and if you are interested.
Like Soccer? The Colorado Rapids are offering Asbury Elementary (and friends) tickets to a game on 4/30 at group pricing and Asbury receives a portion of the ticket sales. Click Here to buy tickets for you, your neighbors, your friends, or your teammates!
CALLING ALL ASBURY COMMUNITY MEMBERS!!! Did you know that our Asbury Eagles find your job VERY interesting? Did you know that they would LOVE to hear all about what you do? Well, they do and they would! Please fill out the directory below and when a particular grade is studying about something that you are the master of, we will contact you to help enlighten our students. We would appreciate your expertise and support. This can occur online (Zoom) or in class once you complete the every easy DPS volunteer process, which is also attached. THANK YOU!!!: Asbury Elementary Community Profession Directory (2021-2022 PBL) Volunteer Services | Equity & Engagement
Other
Summer Tennis with Mr. Howard!!!
I'll be providing beginning/intermediate tennis instruction for current Asbury Eagles (and former) this summer on Mondays & Wednesdays starting June 6th-July 27th!
Why??? I absolutely LOVE this game and really enjoy sharing the love with our students!!!!
Session I 9:00a-10:00a
Session II 10:00a-11:00a
Cost: $20/session or $10 each sibling/session
If interested, please email me at:
More info to come!
-Mr. Howard
Healthy Foods for Denver's Kids – Food and Snack Boxes at specified Denver Libraries

The Denver Public Library has once again received the Healthy Food for Denver's Kids (HFDK) grant for 2021-2022. The grant, launched by the Denver Department of Public Health & Environment (DDPHE), aims to support healthy food access and food based education for youth.
We are distributing healthy food boxes full of fresh produce and pantry items for households with youth 18 and under. Boxes are available Wednesdays and until supplies last. Contact your favorite location below for availability and delivery time.For more information about the grant visit the HFDK site.
Important Dates:
4/12 – CSC & PTSO Meetings
4/26 – Dine Out event with Birdcall (35% giveback)
5/10 – Dine Out event with Chipotle (Evans location only – 33% giveback)
5/14 – SPRING WING EVENT (Adults Only) – Save the Date!
Parent Resources:
Flyers/Links
Colorado Rapids Fundraising Night
A Night with the Colorado Avalanche Spanish
Parks & Rec Outdoor Adventure Spanish
Spring Chess Wizards Enrichment
Grades 3-5 – CMAS Spring Assessment Calendar for Parents (English)
Grades 3-5 – CMAS Spring Assessment Calendar for Parents (Spanish)
Upcoming Dates:
3/25 Asbury Non-Student Contact Day
3/28-4/1 Spring Break
4/4 Non-Student Contact Day
5/6 Asbury Non-Student Contact Day
5/20 Asbury Field Day
5/30 No School – Memorial Day
6/3 Last Day of School – Half Day