Thursday Folders – March 25, 2021
Posted March 25, 2021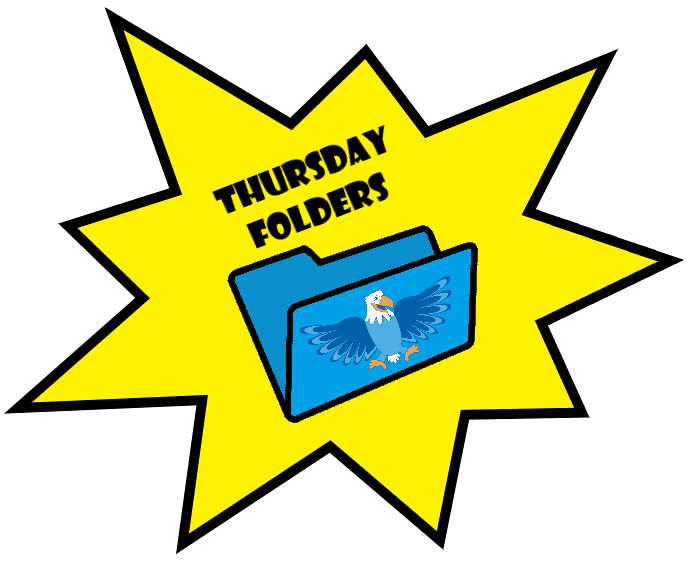 Principal's Corner
It is hard to believe it is already Spring Break – a week when we will get to enjoy a bit of time to rest and recharge. I do hope each and every one of you enjoy your time together! When we return, it is back to work to finish this year strong!
We have much to do and, as always, your involvement is needed.
Jeanna Doung
---
School Notes
Reminder: The following are No Student Contact Days for Asbury- March 26 and April 5.
Absence Policy Reminder: If you have a student who will be absent for the day, please let Ms. Maggie know. As a reminder, students will not automatically be able to log in to remote learning, please work with your classroom teachers to set the remote learning up for extended absences.
Asbury will have an Open Mic Night TONIGHT March 25 at 7pm! See this flyer for details!
The Asbury Talent Show will be Wednesday, May 12th at 7pm! See this flyer for details and there will be more information to come after spring break!
Summer Camp registration is now open! More information and where to sign up HERE. Check out the flyers below.
CMAS Reminder Information – If your student is opted out for CMAS, they will NOT come to school on Tuesday, April 6, Wednesday, April 7, or Thursday, April 8. They will have asynchronous assignments in Seesaw that will post at 8:00 am each day.
2021-2022 DPS School Year Calendar has been released. This is not the official calendar for Asbury, which will be released upon approval, but any breaks or days off on this calendar will remain the same. 21-22 DPS Calendar is attached in Flyers.
Discovery Link Registration for the 2021-22 school year will open April 12 at 6:00 a.m. At this time, families will only select the site where their child(ren) will attend next year. Once approved, families will be given access to the calendar, and will select days for August starting on July 1st.

Summer Camp Information – 2021
Superintendent Search Regional Community Gatherings: Please mark your calendar for upcoming opportunities to participate in regional conversations with Denver Board of Education members about the superintendent search. All gatherings will be held virtually, and we'll be sharing more details in the coming weeks. We'll use the feedback we hear at these meetings to inform our search, recruitment and interview process. Community Gathering Events: (Simultaneous interpretation will be offered at all sessions.) Southeast Denver Regional Gathering — Monday, April 5, 5:30-6:30 p.m.
If you need to register a new student or incoming kindergartener, SchoolChoice Round 2 will open back up on April 6th.
---
PTSO
We still have space available in the Tik Tok Dance Class for students that will be hosted by an Asbury mom and professionally trained dancer Melinda Cary on Saturday, April 17th at 3 pm. The cost is $15 to the Asbury PTSO. Please email Asbury.PTSO@gmail.com if you would like to sign your student up or for more information!
PTSO Board Elections are coming up in May and we now have 1 open position: President! Please consider running-we need you! And this is a position that you could team up with a friend! No prior experience is required, just a desire to be involved in helping the Asbury community thrive! See the flyer below for position descriptions and duties. Please email Asbury.PTSO@gmail.com or call Kristi Leech (303) 548-1289 to discuss the different roles or for any further questions.
Help wanted! The Asbury Backpack Program provides families in our community with a backpack of nutritious food every Thursday. If you'd like to receive a backpack and are not already a part of the program please sign up by clicking on one of the links below:.
Receive a Backpack Recibir una mochilia de comida
The Backpack program is run by volunteers. If you would like to help by filling and delivering backpacks Sign Up HERE.
If you would like to provide a monetary donation to support families in our community you can send your donation via Venmo to @AsburyPTSO (in the comments put a note that it's for the backpack program).
If you have questions please contact the co-Chairs of the program:
Amy Fitzgerald amy.jo.fitzgerald@gmail.com
Courtney Cauthon cauthon.courtney@gmail.com
John Bradley daytona21@hotmail.com
PTSO meetings will be on the first Tuesday of every month from 6:00-7:00 pm. Our next meeting is on April 6th.
---
Important Dates:
3/26-4/5 – Spring Break!
4/6/21 CSC Meeting 5-6 pm
4/6/21 PTSO Meeting 6-7 pm
4/12/21 – Dine Out event with Torchy's Tacos
4/26 /21 – 4/30/21 – Read-A-Thon
5/3/21 – Dine Out event with Chipotle
5/13/21 – Dine Out event with Papa John's
---
Parent Resources:
Technology Resources from Mrs. Ravel (updated)
Important Information from Previous Thursday Folders
---
Flyers/Links
21-22 DPS School Year Calendar
ASBURY TALENT SHOW SAVE THE DATE!