Thursday Folders – March 21, 2019
Posted March 21, 2019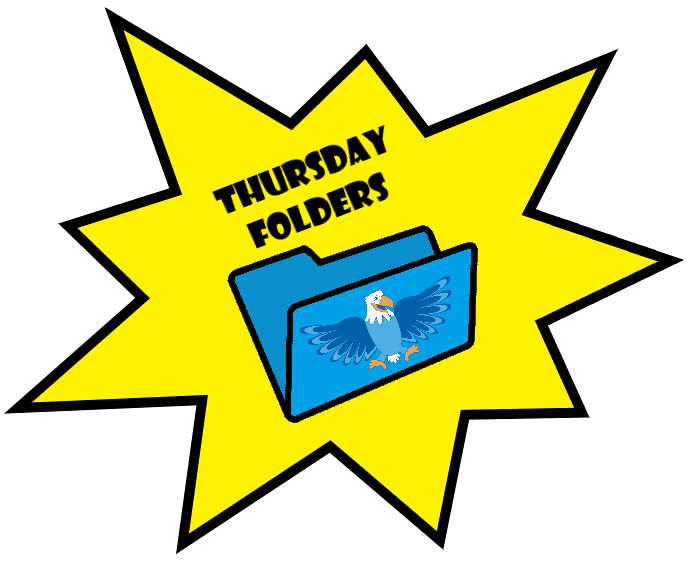 Please use this link to the Thursday Folders to see any and all flyers that came out this week.03/21/19  THERE IS A LOT OF INFORMATION IN THIS DEET- PLEASE READ CAREFULLY
A TIME TO SHINE: Third Grade's Wolf Trial "Is the Big Bad Wolf Really Bad" was finally held this week after a cancellation for snow.   The two classrooms each held their own trial and it was a split decision. Many convincing arguments were presented by our students and the results were – Not guilty in the morning and guilty in the afternoon.  Amazingly this is the first GUILTY verdict in many years.  
Principal Notes:   A reminder that Asbury's attendance policy. It is imperative that your child is on time and in class every day. We know the past few weeks have been crazy with trainings, snow days, etc. and we appreciate your efforts to get your child to school.
An excerpt from the handbook:  
According to the DPS Handbook for Families and Students, there are strategies and interventions that we as a school are responsible for implementing which encourage students to be at school All Day, Everyday, and On-Time (8:30-3:15).  We understand that there are circumstances in which students are unable to attend school; however, we also know that when a student is absent, missed instructional time is impossible to replace.
Whether an absence is excused or unexcused, time away from the structured educational environment makes it more difficult to provide children with the best possible learning experience. Children with a poor attendance pattern often fall behind academically and socially, which results in poor school performance. For this reason, we ask parents to please use the DPS Calendar to plan family vacations.  For your convenience, we release the calendar every Spring to support planning.
Due to much of our standards-based work being done in the classroom, it is difficult to know in advance what your child will be missing.  Therefore, any work that is missed will need to be made-up when the child returns to school. Exceptions to this will be made on a case by case basis for excused absences.
We are looking for a few parents to be interviewed for an article highlighting our Personalized Learning approach and how it has positively impacted your child.  If you are interested please email Mrs. FaJohn at alicia_fajohn@dpsk12.org. 
Next year Asbury will have additional planning days built into the calendar. (Calendar is attached)  Discovery Link will be offering all day camps for Asbury-only dismissal days! Camp will be from 6:30am-6:00pm on 9/30, 11/22, 2/13, 3/27, and 5/8 **.We will be doing arts, crafts, sports, games, and more! Our policy is to have a minimum of 15 students signed up one week prior in order to have camp run. If you participate in Discovery Link, Please respond to this survey about your interest in child care on our off days. Please contact Kate Schwartz at kate_schwartz@dpsk12.com with any questions!
**These dates are Asbury-only non-contact days; for district wide non-contact days, Asbury families are welcome to register at regional Discovery Link camps.
OFFICE REMINDERS:  Absolutely the last day for Yearbook orders is this Friday, March 22.   The order must be placed on Monday, March 25.  Order forms were sent home to all students yesterday and are also in the office.
Lost and found is being slowly packed up already.   PLEASE, PLEASE come in and look through all of the stuff.   
PTSO News – Direct Give
Our campaign has raised almost $42,000 thus far.  We are so thankful to the families that supported this campaign through a donation.
If you would still like to support Asbury, you can make a donation in the following ways:
• Online at crowdrise.com/asburyelementary
• Check made out to Asbury PTSO
• Monthly Donations via Zelle
• Venmo to AsburyPTSO-AsburyPTSO
Spring Wing
We are gearing up for our 4th annual Spring Wing event. Save the date of May 4th for an evening of fun, food and auction. View the flyer for more details. Our immediate need is auction donations. Please click here to view the sign up to see how you can help.
Weekly Flyers:
Direct Give Letter from Ms. FaJohn
Dish a Story  – Family Potluck
April Lunch Menu
Bricks 4 Kids – Spring and final Session
Chess Wizards – Spring and final  Session
Science Matters – Final Session
Coding for Kids – New after school enrichment Grades K-2
DU – School days off for Spring Information
American Furniture Warehouse – Corp. Sponsor for Asbury
Important Dates:
March 21 – CMAS Parent information night 6:00-7:00 rescheduled date
March 22 – Student Council Spirit Day – Asbury T-Shirt Day
March 22 – 9:00 – 10:?? – Spelling Bee – Auditorium Grades – 2-5
March 25-29 – Spring Break – No School
April 2 – CSC (3:30) and PTSO (6:00)
April 12 – Kindergarten to the Zoo
April 2-18 – CMAS and PARCC – Testing
April 18 – Family Night – Dish a Story
April 22-26 Student Council Spirit Week – Rainbow week-  Monday wear red, Tuesday wear orange, Wed. wear Green, Thurs. Wear Blue, Friday wear a rainbow
April 23 – 3rd and 4th Grade – Music Concert ASBURY AUDITORIUM 7:00pm
April 24 – 5th Grade to Rockies Game
April 25 – Special Olympics – All City Stadium by South High School
April 29 – No school for Students
April 30 – MI Classrooms  – Adapted Field Day – GW
May 1-10 – Student Council Spirit days – Story Contest
May 2 – PAC Meeting (Parent Advisory Meeting) 6:00-7:00
May 3 – 5th Grade to Museum of Nature and Science
May 3 – Student Council – Crazy Hair Day
May 3 – Spring Band Concert – 6:00pm – Time Change
May 3 – WOW Music and Art Show – 5:30-7:30PM
May 4 – PTSO Spring Wing – 6:30-11:00pm
May 6 – CMAS/PARCC Celebration for 3rd-5th Grade at Skate City
May 6 – 1st  grade Field Trip
May 7 – Talent Show Auditions – All Day  (New Date) Library
May 7 – Class Picture Day
May 7 – CSC (3:30) and PTSO (6:00)
May 9 – 2nd grade to Dinosaur Ridge
May 9 – Science Fair – Grades 4 & 5 – Upstairs Hallway
May 9 – Kinder and 1st grade Music Concert NEW DATE – (time and location TBD)
May 10 – Volunteer Appreciation Breakfast 8:00-9:00am – Library
May 13 – 5th Grade to Ameritown
May 15 – 1st Grade Field Trip
May 14 – Second Grade Music Concert CHANGED TO THE EXPO NIGHT
May 16 – EXPO Night 6:00 pm – Second Grade Music Performance
May 17 – Field Day
May 24 – Field Day Rain Date
May 27 – Memorial Day  – School Closed
May 28 – Talent Show Dress Rehearsal
May 29 – Talent show – 2:00- Auditorium
May 30 – 5th Grade Continuation – 9:30am – 11:00am
May 31 – Last day of school – HALF DAY DISMISSAL TBD