Thursday Folders – March 18, 2021
Posted March 19, 2021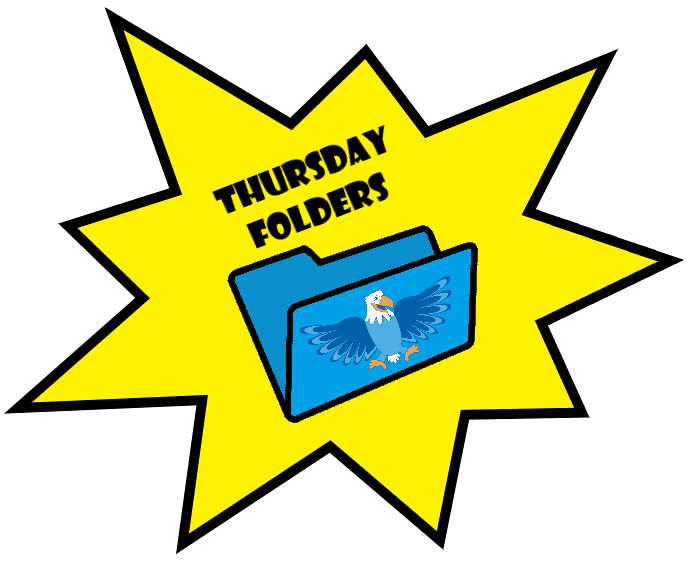 Principal's Corner
What a snowstorm this week and like everything that seems to happen this year, it happens on a grand scale, as we had our 4th biggest snowstorm in over a century! I hope you got outside, went sledding, or stayed in with a cup of hot chocolate and a good book!  
Also, I wanted to also take a moment to publicly say that at Asbury we stand against racism. We know hate crimes against American Pacific Islander (AAPI) communities have risen dramatically in the last year and this week's events were horrific. We stand with the Asian community, and with our AAPI students, colleagues, and families. Central to our core is a mission understanding that our diversity makes us a stronger and better community. We share the sentiment of the open letter from Learning for Justice that while our first reaction as educators is to jump into teaching, we must pause to first acknowledge the pain. If you are looking for resources to support your child(ren),Learning for Justice has resources available to help teach the historical precedents for this moment, introduce ways for students to recognize and speak up against coronavirus racism, and start conversations with even the youngest learners about recognizing and acting to address injustice.
Sincerely,
Jeanna Doung
---
School Notes
Asbury will have an Open Mic Night on March 25 at 7pm! See 

this flyer

 for details!

The Asbury Talent Show will be Wednesday, May 12th at 7pm! See 

this flyer

 for details and there will be more information to come after spring break!

Summer Camp registration is now open! More information and where to sign up 

HERE

. Check out the flyers below.

2021-22 District Calendar Update: 

The district calendar options were presented and discussed by the board last week — access the slides and recording of that meeting

 

here

.

 On 

March 18

, the board will listen to open public comment regarding the calendar, and will vote to approve an option. Following the Board's approval, the English version of the calendar will be posted to the DPS website the following day (tentatively March 19). The calendar in all of the Consent Decree languages will be posted as soon as possible the following week.

Discovery Link Registration for the 2021-22 school year will open April 12 at 6:00 a.m. At this time, families will only select the site where their child(ren) will attend next year. Once approved, families will be given access to the calendar, and will select days for August starting on July 1st. 

Summer Camp Information – 2021

Superintendent Search Regional Community Gatherings: Please mark your calendar for upcoming opportunities to participate in regional conversations with Denver Board of Education members about the superintendent search. All gatherings will be held virtually, and we'll be sharing more details in the coming weeks. We'll use the feedback we hear at these meetings to inform our search, recruitment and interview process. Community Gathering Events: 

(Simultaneous interpretation will be offered at all sessions.) 

Southeast Denver Regional Gathering — Monday, April 5, 5:30-6:30 p.m.

PLEASE COMPLETE LATEST DPS SURVEY: If you haven't already, we ask that you please take a few minutes of your time to complete the latest parent/guardian survey (sent out on Mar. 10). It is important that our families at Asbury are represented in the district-wide feedback, as DPS has been using feedback from previous surveys to make significant improvements to the student experience — and will use this survey to gather feedback on the search for DPS' next superintendent. Families, please click the link below to complete the family survey. 

 

https://survey.k12insight.com/r/PfPXO3
If you need to register a new student or incoming kindergartener, SchoolChoice Round 2 will open back up April 6th.
A message from Sara the Para:

 

Dear Asbury community, As some of you know, I was accepted into the NxtGEN para to teacher program through DPS and CU Denver. I found out earlier this week that I'm being placed at Cheltenham elementary in their Model 1, or Special Education, ECE. It is something that I am very excited about! With that excitement, I'm also very sad. Leaving Asbury is something I didn't see happening this quickly. However, I'll continue to be as present as I can with all things Asbury. Know that I appreciate all of you and have loved every second of being a part of such a supportive and understanding community. Don't hesitate to reach out to me at 

sara_hogan@dpsk12.org

 if you have any questions! 
Thank you,
Sara Hogan
---
PTSO  
End this crazy week on a sweet or savory note!

  

Head over to 

Euro Crepes

 at Broadway and Louisiana tomorrow – 

Friday, 3/19/21 from 10am – 3pm OR 6pm – 9pm

 and they will donate 

20%

 of your order total back to Asbury!  Mmmmm….good!  Flyer is attached.
**New** 

We still have space available in the 

Tik Tok Dance Class

 for students that will be hosted by Asbury mom and professionally trained dancer Melinda Cary on Saturday, April 17th at 3pm.  Please email 

Asbury.PTSO@gmail.com

 if you would like to sign your student up or for more information!
PTSO Board Elections

 are coming up in May and we now have 1 open position: President!  Please consider running-we need you!  And this is a position that you could team up with a friend!  No prior experience is required,  just a desire to be involved in helping the Asbury community thrive!  See the flyer below for position descriptions and duties.  Please email 

Asbury.PTSO@gmail.com

 or call Kristi Leech (303) 548-1289 to discuss the different roles or for any further questions.  
Help wanted!  The Asbury Backpack Program 

provides families in our community with a backpack of nutritious food every Thursday. If you'd like to receive a backpack, and are not already a part of the program please sign up by clicking on one of the links below:.
Receive a Backpack     Recibir una mochilia de comida
The Backpack program is run by volunteers. If you would like to help by filling and delivering backpacks Sign Up HERE.
If you would like to provide a monetary donation to support families in our community you can send your donation via Venmo to @AsburyPTSO (in the comments put a note that it's for the backpack program).
If you have questions please contact the co-Chairs of the program:
Amy Fitzgerald          amy.jo.fitzgerald@gmail.com
Courtney Cauthon  cauthon.courtney@gmail.com
John Bradley           daytona21@hotmail.com
---
Important Dates:
3/19/21 – Dine Out event with Euro Crepes

3/26-4/5 –  Spring Break!

4/6/21  CSC Meeting 5-6pm

4/6/21  PTSO Meeting 6-7pm

4/12/21 – Dine Out event with Torchy's Tacos

4/26 /21 – 4/30/21 – Read-A-Thon

5/3/21 – Dine Out event with Chipotle
Parent Resources:
Technology Resources from Mrs. Ravel (updated)NEW Info.
Important Information from Previous Thursday Folders
---
Flyers/Links
ASBURY TALENT SHOW SAVE THE DATE!