Thursday Folders – March 12, 2020
Posted March 12, 2020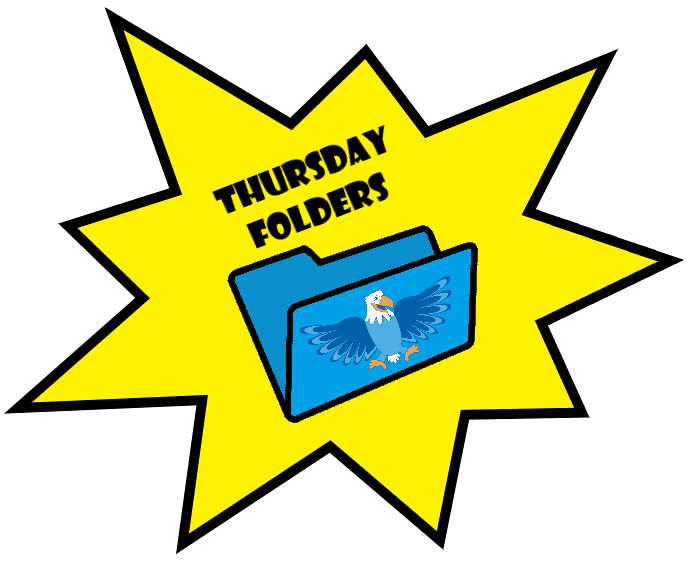 School Notes
Please note: that until you are informed otherwise – Asbury and all activities at Asbury are business as usual.  We will let you know if any of that changes.

HELP WANTED! All 4 positions on the PTSO board are up for election for the 2020/21 school year. We need a president, vice president, treasurer, and secretary to support the school vision and continue the great partnership between the school and parent community. Please consider joining this amazing team! Reach out to

asbury.ptso@gmail.com

with any interest! 

Thank you for your continued support around Asbury's

non-student contact days

. Attached is the

calendar for the 2020-2021

school year

. Please review the calendar closely, as it is different from the district calendar. As always, let us know what questions you have.

All parents/

visitors MUST sign in

the office and obtain a visitor's badge before entering the school. This is for the safety of ALL children, thank you for your support! 

It is planning time for the next school year and the office needs to know if your child is not going to attend Asbury next year for whatever reason.   Please let the office know.

If you happen to be at the store grabbing

hand sanitizer

, please grab an extra small bottle for the school. No obligation, just an ask! 

Questions about how Denver Public Schools is handling the Coronavirus? Please follow this

link

to learn more. 
---
PTSO
2019-2020 Asbury Yearbook orders due on Monday, March 16th!
Dine out for Asbury – Illegal Pete's – TONIGHT!
Two ways to place your order:
OR
Read-A-Thon Wrap Up
We are just finishing up our reading week. At last count, our eagles have read a combined 67,222 minutes in less than one week! 

It's not too late to donate, and there are several ways to make a donation:
PTSO Board Elections
All four of our current Board members have reached their term limits.

Elections will be held at our next meeting – on April 7th.

For a brief description of the four Board positions, please

click here

.

If you would like more information about the positions or know someone that would be a great fit, please reach out to

asbury.ptso@gmail.com

.
Save the Date for Spring Wing
---
Grades 3-5 – CMAS Testing schedule for April (English)
Grades 3-5 – CMAS Testing schedule for April (Spanish)
Coding – Spring Session – Needs more students to enroll
Denver Museum of Nature and Science – Free night
Yearbook Order Form – Due Monday!
---
March/April/May  2019-2020
March 12 – Kinder WOW Show
March 12 – Dine out for Asbury – Illegal Pete's
March 13 – Student Council – Mustache Day
March 18 – 6:00-7:00 – CMAS Parent Night 
March 19 –  State Funding Walk   – NO SCHOOL FOR STUDENTS – 
March 20 – Student Council – Sports Jersey Day
March 24 –3rd and 5th Grade Concert  
March 26 – 3rd Grade Wolf Trials at DU (10:00 am-2:30 pm)
March 26 – Student Council – Spirit Day – Wear blue or your Asbury T-Shirt
March 27 – Asbury only Planning Day – No School for Students
March 30 -April 3 – Spring Break
April 6 – District-Wide Planning day – NO SCHOOL FOR STUDENTS
April 7 – Students return to school – 
April 7 – CSC & PTSO Meetings
April 8 – CMAS TESTING BEGINS FOR 3RD – 5TH GRADE – the schedule is on the website
April 15 –  Parent Night – Gun Storage safety – Discussion
April 17 – Student Council – Asbury Spirit day – Wear Blue or your Asbury T-Shirt
April 17 – Staff vs. student Soccer Game – Carnival Bid winners
April 21 – Dine out for Asbury – BIRD CALL
April 22 – First Grade Music Concert –  DATE correction
April 23 – Kindergarten Music Concert
April 24 – Student Council – Look alike day
April 24 – Volunteer Appreciation Breakfast
April 24 – Rain Date Staff vs. Student soccer game
April 28 – Class Picture Day
April 29 – Fifth Grade to the Rockies game – Weather and Science day
May 1 – Student Council – MisMatch Day
May 2  – SPRING WING
May 5 – CSC and PTSO Meetings
May 6  – CMAS Celebration – Skate City –  3rd – 5th Graders
May 7-8 – 5th Graders to Balarat
May 8 – Asbury Only Planning day   No school for students – 5th graders at Balarat
May 14 – 1st – 5th – WOW Show  
May 14 – Spring Expo
May 15 – Dine Out for Asbury – Kona Ice
May 15 – Student Council – 80's Day 
May 15 – Field Day (Rain Date May 22)
May 18 – 5th Grade to Ameritown
May 22 Student Council – Spirit Day
May 22 – Best Assembly
May 22 – "I Mustache you to Dance"  Spring Dance Sponsored by the office
May 25 – Memorial Day – No School
May 28 -9:30 – 11:00 –  5th Grade Continuation 
May 29 – Last day of School – Half day