Thursday Folders – January 5, 2022
Posted January 6, 2023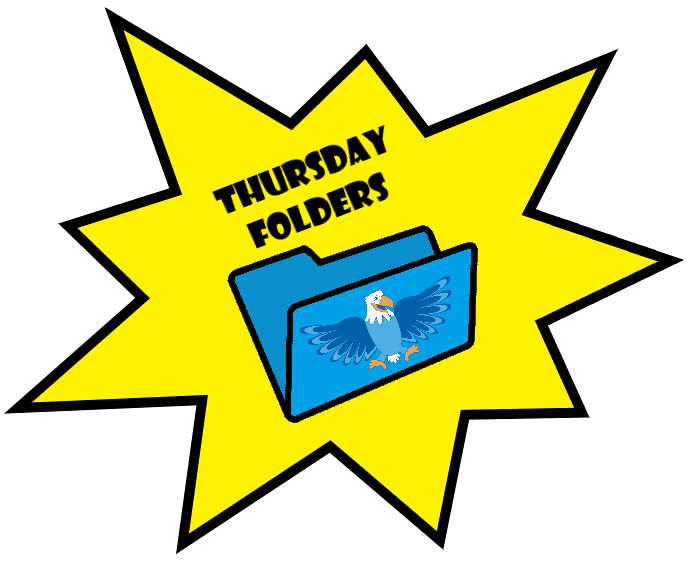 Principal Message:
Welcome Back Eagle Families!
Happy New Year and welcome back! We are excited to have students back at school and hope that you all had a restful and rejuvenating break. As we jump into a new year, we are continuing our focus on PBL, Social-Emotional wellbeing of staff and students, and inclusion. This new semester brings Access (for our language learners) Testing, new PBL projects and a focus on learning and academics. I am also still committed to focusing on student's first, social-emotional support and open and transparent communication. I value you, our community and the student's at Asbury! I can't wait to see what this new year brings!

With Care,

Jeanna Doung
Principal Notes:
CSC and PTSO Meetings on Tuesday, 1/10. CSC starts at 5 in the Library and PTSO starts at 6 in the auditorium. We look forward to seeing you there!
Anyone willing/able to help move a piano? A generous sub has donated a new piano to Asbury! Contact Ms. Baca in the office or Amber_Baca@dpsk12.net.
Want 10% off your YearBook Purchase? In honor of the season of giving, Treering has an exclusive promo code for a 10% discount for all new customers for the 2022-2023 school year. Setting up your account set up takes less than a minute and there are no minimum orders or contracts required. (The fine print: Coupon code HOLIDAY10 promotion ends at 11:59 pm PST on 12/31/22. Not applicable with referral codes or other discounts.)
Focus Group Opportunity for Parents: Assessments in DPS: DPS is seeking feedback from parents. DPS would like to invite families to join us at any of the four upcoming virtual opportunities to discuss assessments at DPS. All focus groups will be held at 5 p.m. on Jan. 10 and Jan. 12. Parents can scan the QR code or click here to share feedback and sign up for a focus group.
Asbury Tours are starting running now through February! We are so excited to have new and prospective families in our building. If you are interested in volunteering to support tours, please reach out to Jeanna. If you know anyone, please share this sign up sheet to have them sign up! We will have snacks, drinks and you will get to peek in classrooms, talk to students, as well as spend time with parents, teachers and the principal.
Open Positions:

3-5 MI Para Position
3rd Grade 1-1 Para Position
2nd Grade 1-1 Para Position
---
PTSO INFORMATION:
In Person PTSO Meeting – next Tuesday, January 10th
We'll see you there! (Pizza and Childcare provided)
PTSO is looking for a Chair for the Enrichment program
This role helps identify after school enrichment opportunities and assists the office staff in organizing/logistics along with communication. Reach out to Asbury.PTSO@gmail.com to learn more about the position.
Save the date; DU Gymnastics meet vs. George Washington & Pittsburgh!
Date Correction: Sunday, February 5th, 2023 at 1:45 pm. To purchase tickets and for more information go here.
Gymnastics Flyer for more information
Save the Date: Asbury Eagles go to the Theater! Sunday, Feb. 12th @ 2:00 pm
*Ticket sales end 1/12/23*
Who: Please join us for a community trip to see Beauty and the Beast, based on the Disney Musical!
What: Colorado Christian University presents Disney's Beauty and the Beast! Asbury Elementary school will have a group of seats together for this performance at Lakewood Cultural Center.
When: Sunday, February 12, 2023, matinee (2 pm).
Where: Lakewood Cultural Center, 470 S Allison Pkwy, Lakewood, CO 80226
Cost: $25 adults, $20 students/seniors.
*A portion of proceeds benefit Asbury PTSO. Reserve your tickets with cash, check, venmo, or credit card here.
*If you would like to pay via venmo (@AsburyPTSO-AsburyPTSO), please select the cash/check option during checkout.
Show your Asbury Pride!
We have a limited number of Asbury Yard Signs ($10) and Car Magnets ($5) for Sale in the office. Venmo or cash/check accepted. Please email Asbury.PTSO@gmail.com if you would like to purchase!
Upcoming Community & Dine Out Events
1/17-1/19 Maria Empanadas – All 3 Locations
1/31 Park Burger (S. Pearl Street Location)
2/12 – Beauty & The Beast
---
Weekly Flyers:
Winter/Spring Yoga with Ms. Werner
Learn to Play Basketball at DU
Sticky Fingers (Winter Session)
Young Rembrandts (Winter Session)
Hip Hop & Tumbling (Winter Session)
Lego Play Well (Winter Session)
Chess Wizards (Winter Session)
Learn to Play Basketball (School Days Off at DU)
All After School Enrichment opportunities
---
Discovery Link:
If you are interested in Discovery link, please visit https://equity.dpsk12.org/extended-learning/discovery-link/school-year-program/
Spring break – There will be camp days on Monday, Mar 27, 2023 Tuesday, March 28, 2023, and Monday, Apr 3, 2023. Wed-Friday (29th-31st) there will NOT be a camp offering. Slavens is the closest location to Asbury,
February 21st – There will NOT be a camp offered as it is an all-staff professional development day.
Thank you,
Mr. Harvey
Important Dates:
Balarat for 5th graders: May 11-12
Field Day – May 19
Field Day Raindate – May 26