Thursday Folders – January 31, 2019
Posted January 31, 2019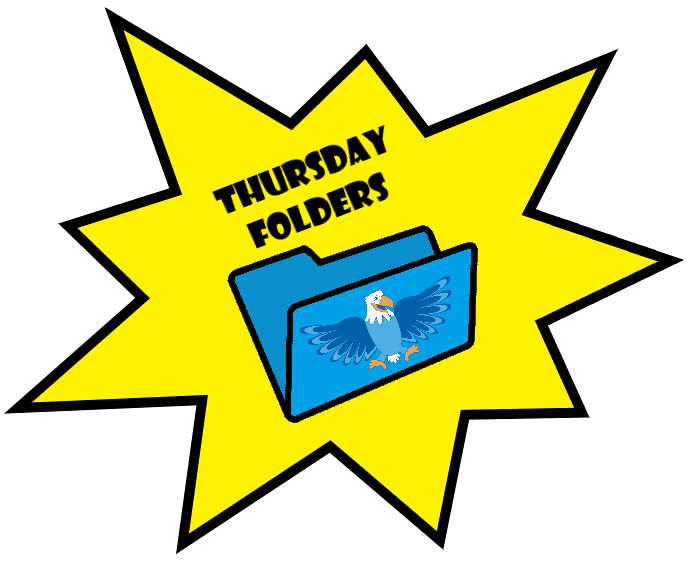 Please use this link to the Thursday Folders to see any and all flyers that came out this week. 01/31/19  
OFFICE REMINDERS:  FIFTH GRADE PARENTS PLEASE MAKE SURE TO FILL OUT YOUR SCHOOL OF CHOICE FOR 6TH GRADE.  THIS MUST BE COMPLETED BY FEBRUARY 15TH OR YOU MAY NOT HAVE YOUR PREFERRED SPOT IN MIDDLE SCHOOL.  Go to myportal.dpsk12.org  or on the main DPS website- dpsk12.org and click Apply to a school at schoolchoice.dpsk12.org,   
For updates on a potential teacher strike, please visit https://www.dpsk12.org/teacher-strike/.
School of Choice is January 15-February 15.  If you have a incoming Kindergarten or outgoing 5th grade student you MUST go online and choice into the school(s) you have selected.  You can either do this through the Parent Portal or School of Choice website. Kindergarten must be done this way even if you live in Asbury Boundaries.  Any questions please call the office.
All Visitors who have not yet been verified in Infinite Campus will be asked to produced a photo ID at sign in and a picture will be taken of that ID.  Please be prepared and know that the safety of our children come first.
When you drop off your student please say goodbye on the playground or in the office.   If you do enter the building you must sign in and take a visitors' badge. Please enter through the south courtyard door.
PTSO News – Asbury PTSO is proud to announce the kickoff of Asbury Elementary's first Annual Direct give campaign. Join us on Tuesday, February 5th at 8:00 am and 3:00 pm on the playground.   Please see flyer that went home on the 31st.
Weekly Flyers:
Discovery Link – Summer Information
Valentine Boxtop collection sheet
Beyblade after school enrichment    – Grades 1-5
Direct Giving Campaign Information
Important Dates:
February 1 – Teacher Planning – No School for Students
February 4 – Teacher Planning – No School for Students
February 5 – PTSO (6:00)
February 8 – Student Council Spirit day – Super Bowl – Sport Jersey Day
February 12 – CSC (3:30) ***Date change
February 13 -3rd grade to Balarat -Room 201 in AM – Room 203 in PM
February 13 – 4th grade to CU Boulder – All day field trip
February 18 – Presidents Day – No School
February 21- Math Night – CANCELLED
February 22 – Student Council Spirit day – Character day
February 22 – B.E.S.T.  Assembly – 9:00am
February 22 – End of 2nd Trimester SBPR's (report cards) go home
February 27 – Art Gallery Opening – 3:15-4:00pm (Judged show) new date
February 28 – PAC (Parent Advisory Committee) ELA Students 6:00-7:00pm room 208
March 4 – Teacher Planning – No School for students
March 5 – CSC (3:30) and PTSO (6:00)
March 8 – Student Council Spirit Day – Hat Day
March 8 – Third Grade to WildLife Sanctuary – Keenesburg – Wolf Unit
March 14 – 9:25- 2:00 Third Grade to DU Law School – Mock Trial – Wolf Unit
April 2 – CSC (3:30) and PTSO (6:00)
April 8-12 – Student Council Spirit Week – Rainbow week-  Monday wear red, Tuesday wear orange, Wed. wear Green, Thurs. Wear Blue, Friday wear a rainbow
April 18 – Family Night – Dish a Story
April 25 – Kinder and 1st grade Music Concert (time and location TBD)
April 26 – Student Council Spirit Day – Crazy Hair day
April 29 – No school for Students
May 2 – PAC Meeting (Parent Advisory Meeting) 6:00-7:00
May 3 – Spring Band Concert – 4:00pm
May 3 – WOW Music and Art Show – 5:30-7:30PM
May 4 – PTSO Spring Wing – 6:30-11:00pm
May 6 – CMAS/PARCC Celebration for 3rd-5th Grade at Skate City
May 7 – Talent Show Auditions – All Day  (New Date) Library
May 7 – Class Picture Day
May 7 – CSC (3:30) and PTSO (6:00)
May 14 – Second Grade Music Concert – Auditorium 7:00PM
May 16 – EXPO Night 6:00 pm
May 17 – Field Day
May 24 – Field Day Rain Date
May 27 – Memorial Day  – School Closed
May 28 – Talent Show Dress Rehearsal
May 29 – Talent show – 2:00
May 30 – 5th Grade Continuation – 9:30am – 11:00am
May 31 – Last day of school – HALF DAY DISMISSAL TBD