Thursday Folders – January 27, 2022
Posted January 27, 2022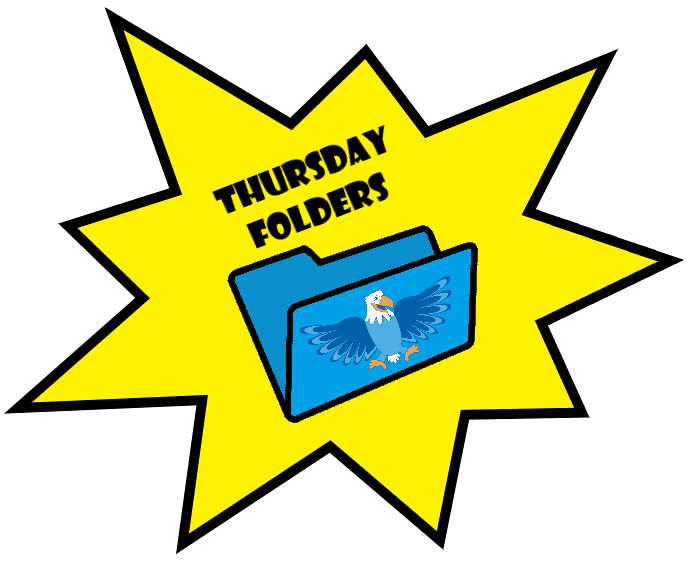 Principal's Corner
Eagle Families,
It has been incredible to receive the emails and calls from the community, staff and students weighing in on the budget. Right now we are working on submitting a budget request for all that we need at Asbury. Please keep sharing your thoughts and communication with myself, PTSO and the district. Also, as PTSO notes, please donate, if you are able and let's keep SHARING THE LOVE!

Beyond budget, we have had some great ideas shared about choice and enrollment. These ideas have included putting together a community round table discussion about our current process and how we can work more closely together. I love this idea and will be organizing something soon, so be on the lookout for more details!
In addition, the DPS Your Voice/Tu Voz Student, Family, and Team DPS Surveys are a chance for students, families, and staff to share about their experiences in DPS. Responses to the survey inform decisions on how we can better serve our DPS community.
The mid-year survey launched Tuesday, January 25. Student surveys will be sent to their DPS email address. We will give students time in school to complete them if they want to. A link to the survey for families will be sent to the parent/guardian email on file, posted in the Parent Portal, and will be available on www.dpsk12.org.
A future survey will occur in May. Student surveys are for all 3rd-12th grade students in district-managed schools. Both family and student surveys are optional and confidential.
We would appreciate your cooperation in helping us encourage the students, staff, and families connected to your school to take the survey between January 25th and February 4th.
In Collaboration and Partnership,

Jeanna Doung
---
School Notes
Important Information:
Health and Safety Update:

The decision tree was updated to reflect the new guidance from CDPHE regarding negative COVID tests.
Asbury Covid Lunch Policy: On most days, students will eat outside with their grade levels in their spots. We will have support staff supervising students as they eat. Students should sanitize prior to eating, maintain 3-6 feet and clean up after eating. When we have to move indoors, students will eat in their classrooms and we will have an adult supervising each classroom. During indoor days, we have assigned seats, students will eat in less than 15 minutes and maintain as much distance as possible in the classrooms. When students return from quarantine, they will continue to eat with their class and use a particion.

Spread the news: We have two para positions open at Asbury! If you are interested or know someone who is interested, please reach out to Jeanna!
Read-A-Thon is coming up! Please see the following sign up genius for ways you can help!.
​​Free COVID Rapid Tests Available for Home Delivery: CDPHE recently announced the Rapid-At-Home program in which they will ship free rapid antigen tests directly to homes. Students, families and educators can enroll in the program here.
Reminder: If students are not feeling well, please keep them home. If you have any questions about if a students should stay home, please refer to Child Illness Policy or reach out to Tanya Banks
Announcements:
---
PTSO
The Annual Read-a-thon will occur the week of January 31-February 4. Reading feathers will go home with students on Friday, January 28th.
CALLING ALL ASBURY COMMUNITY MEMBERS!!! Did you know that our Asbury Eagles find your job VERY interesting? Did you know that they would LOVE to hear all about what you do? Well, they do and they would! Please fill out the directory below and when a particular grade is studying about something that you are the master of, we will contact you to help enlighten our students. We would appreciate your expertise and support. This can occur online (Zoom) or in class once you complete the every easy DPS volunteer process, which is also attached. THANK YOU!!!: Asbury Elementary Community Profession Directory (2021-2022 PBL) Volunteer Services | Equity & Engagement
Would you like to make a Donation? Please visit CheddarUp to make a 100% tax deductible donation.
---
Important Dates
1/26-1/28 – Book Swap
1/29-2/4 – Read-A-Thon
2/1 – CSC and PTSO meetings
2/9 – Uno Mas Dine Out (25% give back)
---
Parent Resources
---
Flyers/Links
Discovery Link Summer Camp Info
---
Upcoming Dates
2/21 No School – Presidents Day
2/22 Non-Student Contact Day
3/25 Asbury Non-Student Contact Day
3/28-4/1 Spring Break
4/4 Non-Student Contact Day
5/6 Asbury Non-Student Contact Day
5/30 No School – Memorial Day
6/3 Last Day of School – Half Day