Thursday Folders – January 21, 2021
Posted January 22, 2021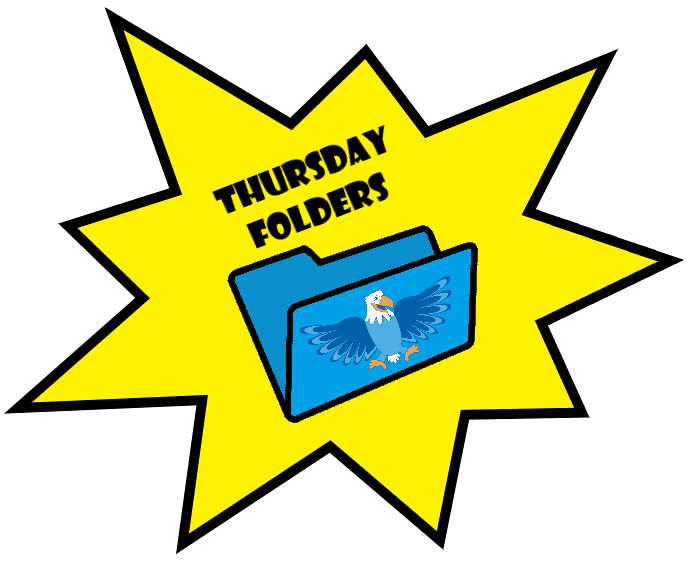 Principal's Corner
As I walked down the halls, peeking in classrooms on Inauguration Day yesterday, I was excited that Asbury Eagles were engaged in the day's activities and that they had a kid-friendly way to access this historic and monumental day. For students to take part in the events, talk about it and reflect on it is why I am in education. I believe that education isn't about test scores and going through worksheets or rote memorization- education is about fostering unique world-class learners who bring diverse perspectives and gifts/talents to the world. It is our role, as educators, to foster this and to spark joy daily through high-quality, engaging instruction. As Amanda Gorman shared yesterday, "The new dawn blooms as we free it. For there is always light. If only we are brave enough to see it- if only we are brave enough to be it."
In light of this and other conversations we have started over the last couple of weeks, we want to continue to come together and talk about what we value as a school community and what priorities we would like to see continue. In order to continue our conversation and get further input, we will be hosting a Town Hall this Thursday from 5:30-6:15 on this Zoom link. Please come and share your thoughts!
Warmly,
Mrs. Doung
---
School Notes
Colorado Food Cluster (CFC) has launched a new initiative to deliver 7-day meal boxes with (7) suppers and (7) snacks to families in Denver. Please click here for more information.
SPIRIT DAY 1/22- We are so excited to have spirit days back and hosted by the Student Council! Spirit days will take place on Fridays. This Friday is Asbury Theme Day!
Mask Update: Based on CDC guidance, masks with valves are not recommended. If students come with these masks, we are happy to offer them a replacement from DPS-provided personal protective equipment (PPE).
Reminder: Please respect our school neighbors by not parking in a manner that blocks their driveways. Please use the kiss-and-go lane for pick up instead of parking.
ANY AND ALL COVID questions should be directed to the Nurse's office at 720-424-9755
We have finally rescheduled picture day! February 9th will be K-2nd grade and February 10th will be 3rd-5th. We have them scheduled outside to ensure everyone's safety due to COVID-19. For remote students, there are two options for picture day. You can email Ms. Maggie a picture of your choice, or we will have a designated 30-minute window from 11:30 am-12 pm on the 9th and 10th for remote students to get their pictures taken.
Are you interested in being a guest reader? Perhaps you would like to remotely volunteer to lead a mindful moment, a yoga break, or offer your expertise in a classroom? If you are looking for a way to volunteer at Asbury, please reach out to Jeanna Doung or your classroom teachers!
Here is our School Calendar you can check for upcoming school events and activities.
Discovery Link will be hosting a "Virtual Snack" tomorrow afternoon at 3pm . Here is the link to this event:
Meeting ID: 842 7012 9168 Passcode: J7CYU2
Water bottle and snack donations would be much appreciated!!
Please call the Attendance line (720)424-9797 if your student will be absent from class (in person AND remote).

If your child is absent for less than 3 days due to travel, a minor cold, or other extenuating circumstance please reach out to your teacher with any questions, but they will not join the remote class. They can access Seesaw on their own however to access assignments.
If your child is in quarantine for an extended period of time (3 days or more) they may log on to the remote class supports.
No adults will be allowed past the office unless there is a student emergency. If your student is arriving late or leaving early there is a sign-in/out QR code (please bookmark in case you do not bring your phone) on the office door you can use.
Kindergarten school tours have begun. We will be hosting virtual tours for families that are interested. Each Friday in January we will host a Q&A for all prospective students and families. Reach out to Maggie with any questions. Information will be shared on the Asbury's Website under the Enrollment/School Tours page.
---
PTSO **NEW INFO BELOW**
Our next Dine Out event is Wednesday, 1/27 from 10am – 8pm at Torchy's Taco's (Hampden & I-25 location). 15% of all dine-in, take out and drive thru orders will be donated back to Asbury when you show them the attached flyer.
The Asbury Direct Give Campaign will begin on February 22nd and culminate on March 6th with our "A Magical Evening with Asbury" Virtual Fundraiser event taking place from 5pm – 6:30pm. Mark the date on your calendar and be sure to share with family, friends, neighbors and alumni. More details coming soon!
**NEW**Help wanted! The Asbury Backpack Program provides families in our community with a backpack of nutritious food every Thursday. If you'd like to receive a backpack, and are not already a part of the program please sign up by clicking on one of the links below:.
Receive a Backpack Recibir una mochilia de comida
The Backpack program is run by volunteers. If you would like to help by filling and delivering backpacks Sign Up HERE.
If you would like to provide a monetary donation to support families in our community you can send your donation via Venmo to @AsburyPTSO (in the comments put a note that it's for the backpack program).
If you have questions please contact the co-Chairs of the program:
Amy Fitzgerald amy.jo.fitzgerald@gmail.com
Courtney Cauthon cauthon.courtney@gmail.com
John Bradley daytona21@hotmail.com
Calling All Community Builders! We are looking for parents who are interested in hosting Zoom get-togethers and activities during this time of "safer-at-home". Since in-person gatherings are not possible, we are hoping to bring our community together virtually. Let us know if you can help! Please contact Meaghan McCabe at meaghanomccabe@yahoo.com for more information or to sign up as a host.
PTSO meetings will be on the first Tuesday of every month from 6:00-7:30pm. Our next meeting is Tuesday, February 2nd.
Business Sponsor – Are you interested or do you know someone interested in being a Business Sponsor? Now is the time to support Asbury students and staff while promoting your product or service. You'll also receive the benefit of a tax write off. Please contact Andrea Cocking or Kelly Smith to get signed up and get your banner up!
---
Important Dates:
1/27/21 – Dine Out event with Torchy's Tacos (Hampden & I-25 location)
2/2/21 – PTSO Meeting via Zoom at 6pm
2/9/21 – Dine Out event with Bird Call
2/22/21 – 3/6/21 – Direct Give Campaign
3/6/21 – A Magical Evening with Asbury Virtual Event
---
Parent Resources:
Technology Resources from Mrs. Ravel (updated)
---
Flyers/Links
Spring 2021 National Flag Football Flyer