Thursday Folders – February 25, 2021
Posted February 26, 2021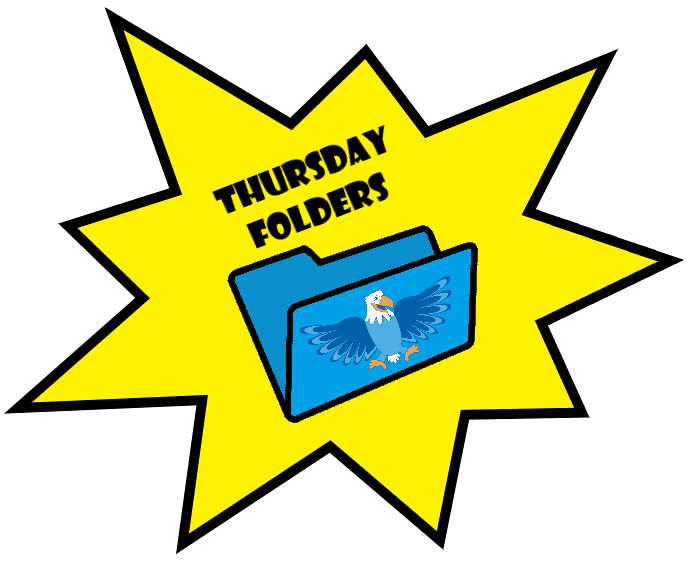 Principal's Corner
I wanted to start by providing a huge shout-out to the Student Council, which continues to organize events that bring the fun and joy to Asbury! This Friday, the Student Council has organized another spirit day- this time it is dress as your favorite meme!
Also, we are so excited to have another upcoming Community Circle time- and we want to invite you. March's theme will be all about Mindfulness. During this time, we will spend time focusing on what it means to be mindful, get time to engage in yoga, and have some fun! Below are the details to join us:
Date: Friday, March 5
Time: 8:20-8:50
Information to Join:

Meeting ID: 626 851 0199
Passcode: Eagles
---
School Notes
CMAS Information for 3rd, 4th, and 5th-grade families
CMAS Information Letter – English and CMAS Information Letter – Spanish. Here was a follow-up Deet that was sent out to help with CMAS Decision Making Information.
If you have any questions, please email Amy_Ravel@dpsk12.org, Thank you so much for your support with all of this.
The Testing Schedule will come out next Thursday, but the testing days for 3-5 Literacy and Math will be April 6, 7, 8. Then April 13 and 14 will be 5th-grade science.
Students who are opting out of testing will have Asynchronous Days for April 6, 7, 8. Fifth graders opting out will also have an Asynchronous Day on April 13 and a half Asynchronous AM morning on April 14 (students may choose to come in at noon on the 14th or stay home for a full Asynchronous Day)
More information to follow.

Unfortunately, due to health and safety guidelines, there will be no birthday treats in classrooms this year.
---
PTSO
***NEW***Our Direct Give Campaign is officially underway and registration for "A Magical Evening at Asbury" is NOW OPEN! Register here: https://asbury21.cbo.io. This community event will take place on Saturday, March 6th from 5 pm-6:30 pm and will feature a magic show, comedian, musicians, and student performances. You won't want to miss it! Unable to make it but still want to donate? Head to the registration site and click "donate" or you can send a check or make a donation via Venmo at AsburyPTSO-AsburyPTSO (please put "Direct Give Campaign" in the subject).
***NEW*** Please join us for a special presentation during our next PTSO meeting on Tuesday, March 2nd. Brian Dino and Luke Mund, DPS Digital Coaches and Media Ambassadors will talk about "Raising Media Smart Kids"…

Learn some tips on raising media smart kids, including managing family media use, choosing appropriate media, filtering home internet, limiting exposure on social media, and using safe district homework sites
This is a great topic that is definitely relevant in our increasingly digital world – we hope you can join us! Zoom link to the PTSO meeting will be sent via School Deets on March 2nd.
PTSO Board Elections! are coming up in May and we have 3 open positions! President, Vice President, and Treasurer are all available. Please consider running-we need you! No prior experience is required, just a desire to be involved in helping the Asbury community thrive! See the flyer below for position descriptions and duties. Please email Asbury.PTSO@gmail.com or call Kristi Leech (303) 548-1289 to discuss the different roles or for any further questions.
Help wanted! The Asbury Backpack Program provides families in our community with a backpack of nutritious food every Thursday. If you'd like to receive a backpack and are not already a part of the program please sign up by clicking on one of the links below:
Receive a Backpack Recibir una mochilia de comida
The Backpack program is run by volunteers. If you would like to help by filling and delivering backpacks Sign Up HERE.
If you would like to provide a monetary donation to support families in our community you can send your donation via Venmo to @AsburyPTSO (in the comments put a note that it's for the backpack program).
If you have questions please contact the co-Chairs of the program:
Amy Fitzgerald amy.jo.fitzgerald@gmail.com
Courtney Cauthon cauthon.courtney@gmail.com
John Bradley daytona21@hotmail.com
PTSO meetings will be on the first Tuesday of every month from 6:00-7:30pm. Our next meeting is March 2nd.
---
Important Dates:
2/22/21 – 3/6/21 – Direct Give Campaign
3/2/21 – PTSO Meeting via Zoom at 6 pm **Raising Media Smart Kids**Special Presentation!
3/6/21 – A Magical Evening with Asbury Virtual Event
3/6/21 – Dine Out event with Papa John's
3/19/21 – Dine Out event with Euro Crepes
---
Parent Resources:
Technology Resources from Mrs. Ravel (updated)
Important Information from Previous Thursday Folders
---
Flyers/Links
A Magical Event with Asbury – REGISTRATION NOW OPEN!