Thursday Folders February 17th, 2022
Posted February 18, 2022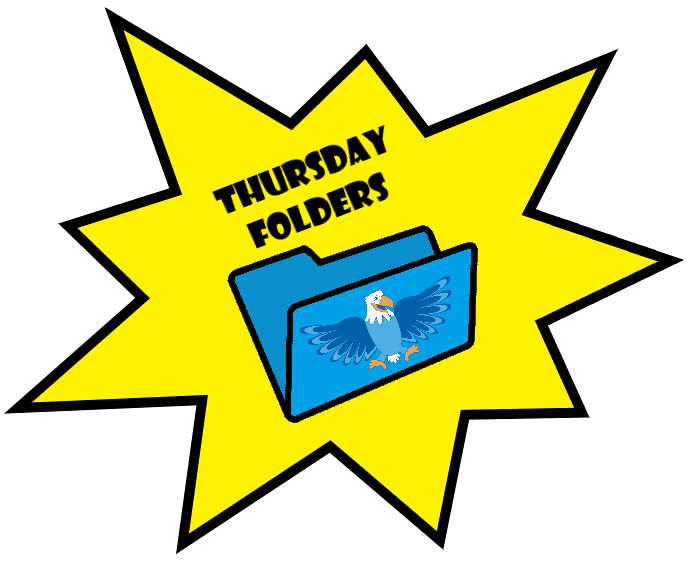 Principal's Corner
Morning,
As many of you all saw, DPS, in conjunction with DDPHE (Denver Department of Public Health and Environment) will be updating their mask mandate. Denver Public Schools (DPS) issued updated guidance on masks that takes effect on Monday, Feb. 28. Beginning on that date, masks will no longer be required but will be strongly recommended for all students, staff, and visitors across DPS. The district's health partners made this decision based on high rates of immunity and lower rates of severe disease. The district is in full compliance, across all schools and worksites, with the city's vaccine mandate. In addition, there is a very high vaccination rate in the community – about 80% of Denver residents ages 5 and older are vaccinated.
Throughout this pandemic, Asbury SLT, CSC and I have taken a stance that we will trust the health care experts. We will continue to do that with this recent update, though, with that said, we want to share some commitments that Asbury will hold true to through this more recent mandate, as the health and safety of our school is a priority. With that in mind, staff members and students will all have a choice whether they would like to come to school with a mask or no mask. We will not force staff or students to wear masks, though we will encourage mask wearing.
I wanted to take a moment to share what I will personally be committing to:
I will continue to wear a mask during most times of the day
Support each and every staff member and student no matter their choice to wear a mask or not
Continue to get tested regularly, stay home when I am sick and stay up to date in regards to my vaccine
Our vision at Asbury is rooted in students first, community partnership and engagement. With that, Asbury will continue to have this approach and encourage you and your students to make personal commitments that are right for you and your family. We will be supporting students any way we can, though we will not be forcing students to wear masks. Please talk to your child about your family's choice and acceptance of others choices.
Teachers may send out a survey to gather information about if your family is selecting to wear masks. This survey is not intended to be binding, so if you change your mind about your selections, please do not worry about that. This is just for the purpose of information and planning purposes.
We will continue to uphold the guidelines as laid out by DPS and DDPHE. If you have any questions or concerns, do not hesitate to reach out to me.
In Partnership,
Jeanna Doung
School Notes
Important Information
Mask Mandate Update for DPS: Please refer to this email from Dr. Marrero, our new Superintendent about the update to mask mandates.
You are your child's best advocate: If you see anything that makes you feel uncomfortable or has you questioning your child's safety, Colorado has a way to put in a complaint or share anything that ensures follow up- it is through Safe to Tell. You can either go online and report this or call. Here is the website and number:
Health and Safety Updates:

The decision tree was updated to reflect the new guidance from CDPHE regarding negative COVID tests.
​​Reminders for Students who Walk Home: To ensure students are safe, please make sure that students walk straight home after school if they walk home.
Free COVID Rapid Tests Available for Home Delivery: CDPHE recently announced the Rapid-At-Home program in which they will ship free rapid antigen tests directly to homes. Students, families and educators can enroll in the program here.
Reminder: If students are not feeling well, please keep them home. If you have any questions about if a students should stay home, please refer to Child Illness Policy or reach out to Tanya Banks
Announcements:
PTSO
Direct Give was a huge success! We raised $149,431! Thank you to the entire Asbury Community! Congratulations to the Carroll family for winning the Mad Greens gift card. If you are still wanting to give – you can donate all year long here https://asbury.dpsk12.org/donate-2/.
SPRING WING!!! Save the Date for May 14, 2022. The party of the year is back and in person! Spring Wing is an adults-only evening benefitting Asbury Elementary School. What is this year's theme??? Check the flyer below to find out. But believe us when we say it's going to be all that and a bag of chips! If you would like to help organize the event or the auction please reach out to Kim Nyhus @ kimpnyhus@gmail.com or Kristi Leech @ kristileech@gmail.com.
Like Soccer? The Colorado Rapids are offering Asbury Elementary (and friends) tickets to a game on 4/30 at group pricing and Asbury receives a portion of the ticket sales. Click Here to buy tickets for you, your neighbors, your friends, or your teammates!
CALLING ALL ASBURY COMMUNITY MEMBERS!!! Did you know that our Asbury Eagles find your job VERY interesting? Did you know that they would LOVE to hear all about what you do? Well, they do and they would! Please fill out the directory below and when a particular grade is studying about something that you are the master of, we will contact you to help enlighten our students. We would appreciate your expertise and support. This can occur online (Zoom) or in class once you complete the every easy DPS volunteer process, which is also attached. THANK YOU!!!: Asbury Elementary Community Profession Directory (2021-2022 PBL) Volunteer Services | Equity & Engagement
Other
Healthy Foods for Denver's Kids – Food and Snack Boxes at specified Denver Libraries

The Denver Public Library has once again received the Healthy Food for Denver's Kids (HFDK) grant for 2021-2022. The grant, launched by the Denver Department of Public Health & Environment (DDPHE), aims to support healthy food access and food based education for youth.
We are distributing healthy food boxes full of fresh produce and pantry items for households with youth 18 and under. Boxes are available Wednesdays and until supplies last. Contact your favorite location below for availability and delivery time.For more information about the grant visit the HFDK site.
Important Dates:
3/1 – Dine Out event with Torchy's Tacos (Hampden and I-25 location only – 15% giveback)
3/1 – CSC & PTSO Meetings
4/26 – Dine Out event with Birdcall (35% giveback)
5/14 – SPRING WING EVENT (Adults Only) – Save the Date!
Parent Resources
Flyers/Links
Colorado Rapids Fundraising Night
Parks & Rec Outdoor Adventure Spanish
Upcoming Dates
2/21 No School – Presidents Day
2/22 Non-Student Contact Day
3/25 Asbury Non-Student Contact Day
3/28-4/1 Spring Break
4/4 Non-Student Contact Day
5/6 Asbury Non-Student Contact Day
5/30 No School – Memorial Day
6/3 Last Day of School – Half Day