Thursday Folders February 10th, 2022
Posted February 11, 2022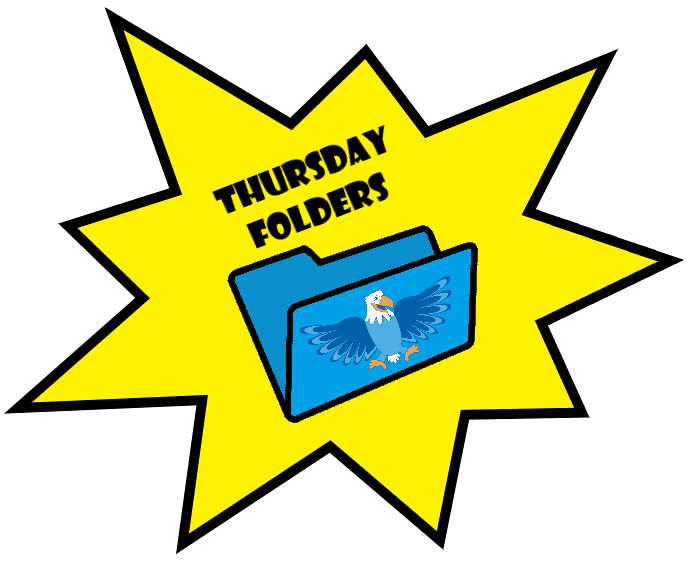 Principal's Corner
Asbury Families-
I just want to take a moment and thank each and every one of you for not only the time you give Asbury, but also the support through Direct Give- with donations like yours, we are able to keep Asbury a place that is able to share the love with our students- with your support we get to ensure students access to specials, like music, art, PE and Technology. We get to ensure kindergarteners have small classroom sizes. We also ensure equity through intervention. In addition to that, we are also able to fund Project Based Learning, which has become a backbone to student engagement and success at Asbury! Each dollar you donate is a dollar back to our students! So please continue to support Asbury through our ongoing Direct Give Campaign.
As I mentioned above, PBL or project based learning is foundational to our success at Asbury. I wanted to take a moment and celebrate PBL! Huge shout out to Amy Ravel, Sara Brunnschweiler, Meaghan McCabe and Elisa Bowers for all the work they do to continually support PBL at Asbury! The behind the scenes work they do to help teachers plan and organize PBL is stealthy and onpoint. Their ongoing support to organize connections for students and support the implementation of units is also thoughtful and creative! If you see them, let them know you appreciate all the work they do to keep PBL alive and thriving at Asbury!
In Partnership,

Jeanna Doung
---
School Notes
Important Information:
Join our February Asbury Community Circle – Friday, 2/8 from 7:50am – 8:20am. Here is the link to join:

Meeting ID: 758 797 3597
Passcode: um6si1

Mask Mandate Update for DPS: Please refer to this email from Dr. Marrero, our new Superintendent about the update to mask mandates.
CSC Meeting Updated date- we will be shifting our CSC meeting to this Friday. We will be following up on the budget and where we are at in regards to the district budget assistance, direct give and our next steps. To join, please click on the link below at 5:30.
You are your child's best advocate: If you see anything that makes you feel uncomfortable or has you questioning your child's safety, Colorado has a way to put in a complaint or share anything that ensures follow up- it is through Safe to Tell. You can either go online and report this or call. Here is the website and number:
Health and Safety Updates:

The decision tree was updated to reflect the new guidance from CDPHE regarding negative COVID tests.
​​Reminders for Students who Walk Home: To ensure students are safe, please make sure that students walk straight home after school if they walk home.
Free COVID Rapid Tests Available for Home Delivery: CDPHE recently announced the Rapid-At-Home program in which they will ship free rapid antigen tests directly to homes. Students, families and educators can enroll in the program here.
Reminder: If students are not feeling well, please keep them home. If you have any questions about if a students should stay home, please refer to Child Illness Policy or reach out to Tanya Banks
Announcements:
Interested to know more about Lead testing in DPS and at Asbury? Check out this website that shares more information about Lead testing, including the cycle of checking
Read-a-thon was a huge success with 90% participation among all students.
As a school, we read 82,099 minutes, that's over 1,368 hours!
Congrats to Ms VanSant's home room for the most minutes read with 9,267
Congrats to Ms Bruyere, Ms Johnsen, Ms Vieau, Ms Lenz and Ms Moyer's home rooms for 100% participation!
A special congratulations to the top 3 readers in the school!
| | |
| --- | --- |
| Name | Minutes Read |
| Aiden Borsheim | 1889 |
| Alexa Halvatzis | 1655 |
| Maya Ceron-Fort | 1462 |
---
PTSO
Can we make it $100,000 by the weekend? Thank you to everyone that has made a donation to date! We are overwhelmed with the generosity. Direct give continues from February 2-16, 2022. Make a Donation Today! https://asbury.dpsk12.org/donate-2/
Save the Date! Spring Wing is coming May 14, 2022 (adults only). If you would like to help organize the event or the auction please reach out to Kim @ kimpnyhus@gmail.com or Kristi @ kristileech@gmail.com.
Like Soccer? The Colorado Rapids are offering Asbury Elementary (and friends) tickets to a game on 4/30 at group pricing and Asbury receives a portion of the ticket sales. Click Here to buy tickets for you, your neighbors, your friends, or your teammates!
CALLING ALL ASBURY COMMUNITY MEMBERS!!! Did you know that our Asbury Eagles find your job VERY interesting? Did you know that they would LOVE to hear all about what you do? Well, they do and they would! Please fill out the directory below and when a particular grade is studying about something that you are the master of, we will contact you to help enlighten our students. We would appreciate your expertise and support. This can occur online (Zoom) or in class once you complete the every easy DPS volunteer process, which is also attached. THANK YOU!!!: Asbury Elementary Community Profession Directory (2021-2022 PBL) Volunteer Services | Equity & Engagement
Other
Healthy Foods for Denver's Kids – Food and Snack Boxes at specified Denver Libraries

The Denver Public Library has once again received the Healthy Food for Denver's Kids (HFDK) grant for 2021-2022. The grant, launched by the Denver Department of Public Health & Environment (DDPHE), aims to support healthy food access and food based education for youth.
We are distributing healthy food boxes full of fresh produce and pantry items for households with youth 18 and under. Boxes are available Wednesdays and until supplies last. Contact your favorite location below for availability and delivery time.For more information about the grant visit the HFDK site.
---
Important Dates
2/2-2/16 – Direct Give
3/1 – Dine Out event with Torchy's Tacos (Hampden and I-25 location only – 15% giveback)
4/26 – Dine Out event with Birdcall (35% giveback)
5/14 – SPRING WING EVENT (Adults Only) – Save the Date!
---
Parent Resources
---
Flyers/Links
Discovery Link Summer Camp Info
Colorado Rapids Fundraising Night
---
Upcoming Dates
2/21 No School – Presidents Day
2/22 Non-Student Contact Day
3/25 Asbury Non-Student Contact Day
3/28-4/1 Spring Break
4/4 Non-Student Contact Day
5/6 Asbury Non-Student Contact Day
5/30 No School – Memorial Day
6/3 Last Day of School – Half Day