Thursday Folders – December 18
Posted December 18, 2020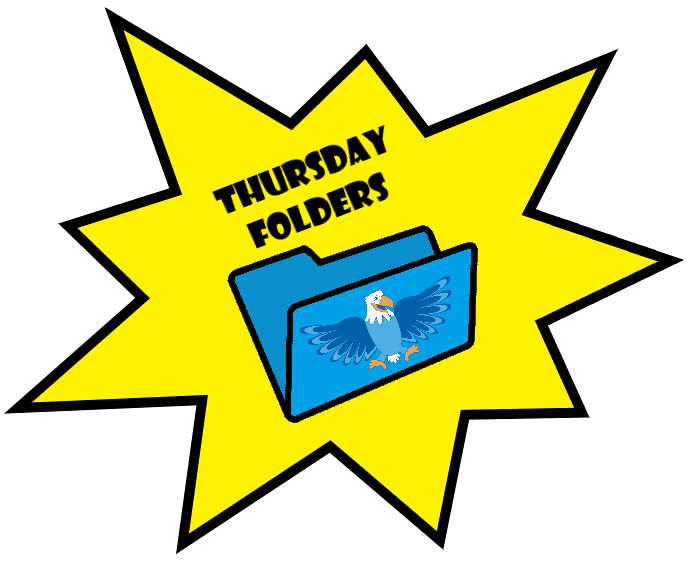 Principal's Corner
Happy Holidays Asbury Community! I hope you take this holiday season to rest, recover and rejuvenate so that we can come back next semester ready to usher in the new year- I, for one, can't wait to bring in (and bring on) 2021. With this new year will come some changes and despite all we have gone through in 2020, I am confident that we will continue to rise up together- as a community. 
With that in mind, the second semester will start on Tuesday, January 5th. The week of January 5th-January 8th will be a remote learning week– no students will be in the building that week.  DPS has expressed that they would like all K-5 students to start in-person learning on January 11 (and students who have elected to remain on-line, will still continue with online learning)- so that is what we are planning for at Asbury!  To ensure you all feel supported, we will host a Town Hall on Wednesday, January 6 from 5:30-6:30 to ensure that all your questions are answered about our in-person return. 
---
School Notes
ANY AND ALL COVID questions should be directed to the Nurse's office at 720-424-9755
No adults will be allowed past the office unless there is a student emergency. If your student is arriving late or leaving early there is a

sign-in/out QR code

(please bookmark in case you do not bring your phone)  on the office door you can use.
Kindergarten school tours will begin in January. We will be hosting virtual tours for families that are interested.  Each Friday in January we will host a Q&A for all prospective students and families. Reach out to Maggie with any questions. Information will be shared on the Asbury's Website under the Enrollment/School Tours page. 
5th Grade Families: Merrill Middle School is hosting ongoing virtual visits. Please find information

here

if you are interested in participating!
Food and Nutrition Services will be closed from December 21 – January 1 and not serving any school meals at our curbside locations.  We have partnered with Revolution Foods, who will distribute 7-day meal boxes on December 22 and December 29 at schools (10) across the District.  Please see the attached flyer for details.
---
PTSO
The Asbury Direct Give Campaign will take place from February 22nd – March 6th.  
Save the Date for the upcoming "A Magical Evening With Asbury" Virtual Fundraiser taking place on Saturday, 3/6/21 from 5pm-6:30pm.  

It will be a family-friendly event and we welcome you to share the attached flyer with family, friends, neighbors and alumni!  We are excited to come together as a community!  Details to follow.
Calling All Community Builders!

 

We are looking for parents who are interested in hosting Zoom get-togethers and activities during this time of "safer-at-home".  Since in-person gatherings are not possible, we are hoping to bring our community together virtually.  

Let us know if you can help!  Please contact Meaghan McCabe at

meaghanomccabe@yahoo.com

for more information or to sign up as a host. 
Some examples:
Do you have a specific skill set you would like to share? Like

teaching yoga, meditation, cooking, science, or a craft? 

Are you interested in creating a community Zoom group that meets to enjoy a topic together like a book club, a knitting club, or a movie club?

Are you a social butterfly and would like to lead a group in playing games via Zoom?  Examples include

Pictionary

,

Bingo

,

Scattergories

, trivia,

Name, Place, Animal, Thing,

and

Heads Up!

  These events could be adults only, families, or students only.

Would you like to host a Zoom Happy Hour or Coffee Talk for other parents in your grade to give adults a chance to get to know each other?

Do you have a background in parent education or mental health?  Would you be interested in leading a Zoom call on a topic that supports our adults as they work and live with their children during this time?

New and different ideas are also welcome!
The Asbury Backpack Program Needs Your Help

!
Sign Up Here to help support Asbury families with food boxes.
Business Sponsor 

Are you interested or do you know someone interested in being a Business Sponsor? Now is the time to support Asbury students and staff while promoting your product or service. You'll also receive the benefit of a tax write off. Please contact Andrea Cocking or Kelly Smith to get signed up and get your banner up!
---
Important Dates:
2/22/21 – 3/6/21 – Direct Give Campaign

3/6/21 – A Magical Evening with Asbury Virtual Event
---
Parent Resources:
Technology Resources from Mrs. Ravel (updated) 
---
Flyers/Links