Thursday Folders December 16th, 2021
Posted December 16, 2021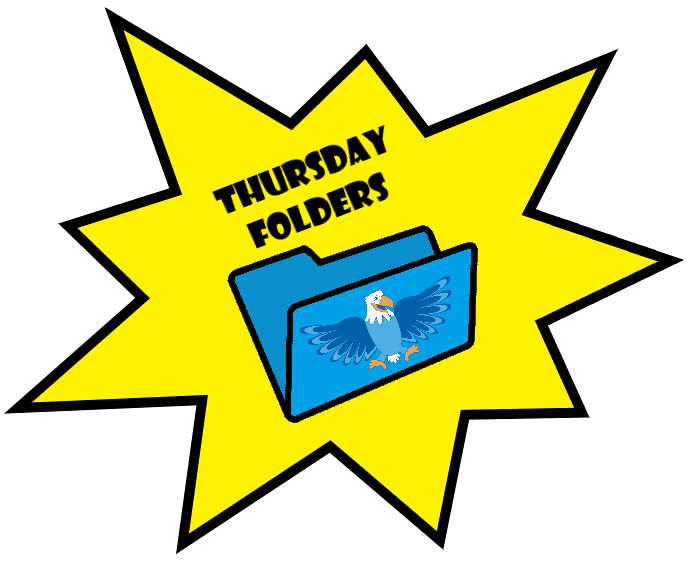 Principal's Corner
Eagle Families,
First and foremost I want to take a moment of gratitude for the outpouring of love this week. The gifts, tokens of appreciation and words of affirmation through cards made have been so thoughtful and we, as a staff, just want to say thanks!
Also, we made it to winter break! We have been working hard and now it is time to breathe and enjoy family time! We have two weeks off so take this time to recharge, connect and reflect. We will see you in the new year on January 4!
Also, don't forget that we have our rescheduled release day on January 14th, which will be a long weekend, with MLK, Jr. day on January 17.
Warmly,
Jeanna Doung
School Notes
Important Information:
CSC: Our CSC meeting will be on 1/4 starting at 5:00. All are welcome to attend. This meeting will be over Join Zoom Meeting https://us02web.zoom.us/j/86010196049?pwd=ODN0YSszdVlwYmRNQS9CT2llb3g5dz09
Asbury Priority Area for the 22/23 School Year Input & Thoughts: As we move to the 2022 year, it is time to start thinking ahead to the next school year. We would love your thoughts on building and staff priorities for the 22/23 school year. Your thoughts and priorities selected will be leveraged during our budget conversations and in planning for the next school year. Asbury is a community school that values stakeholder input from parents, teachers, staff and students! Please take 5-7 minutes to fill this out. If you have any questions, feel free to reach out to Jeanna Doung. Link to the survey: https://forms.gle/SfLaMNHiTgm5X6ve6
When dropping off students in the morning and picking up in the afternoon, please drive with caution to keep our students and community safe!!! We are still looking for a crossing guard for this year, please contact the office if you are interested.
Although it is months away, this warm December weather has us thinking about next summer. For Summer 2022, ELCS will offer traditional Discovery Link summer camps, as well as the return of Enrichment Exploration Camps. Discovery Link summer camps will run from 6/13/22 – 8/5/22, Monday – Friday, between the hours of 7:00am – 5:30pm (with no camp on 7/4/22). Enrichment Exploration Camps will run the same dates from 7:30am – 5:30pm. Registration for camp will open in late January/early February – you will receive more information in the following weeks. We can't wait to spend Summer in the City with you!
​​Free COVID Rapid Tests Available for Home Delivery: CDPHE recently announced the Rapid-At-Home program in which they will ship free rapid antigen tests directly to homes. Students, families and educators can enroll in the program here.
Reminder: If students are not feeling well, please keep them home. If you have any questions about if a students should stay home, please refer to Child Illness Policy or reach out to Tanya Banks
Announcements:
The fifth grade students have an exciting announcement to make!!!
This fall, the students have been very busy learning as they answer their PBL (Project Based Learning) project question, "How do marginalized communities express themselves through art?" The students have been reading many articles about how different artists use their skills to communicate their feelings and express themselves. From this new information, the students started brainstorming areas in our community that need more representation of all people, including the little libraries around our neighborhood. They are working on a project right now to add literature that represents people of different races, religions, abilities, health conditions, etc. to the little libraries near us!
In November, five students: Maryam Alsharqi, Maya Ceron-Fort, Rachael Ly, Victoria Kalomiris, and Amaya Sery, wrote and submitted an application for the Colorado Creative Industries and Think 360 Arts' 2021-2022 Colorado Arts Partnership (CAP) Grant. They wrote about their plan to work with a community artist, Rafael Herrera, to create a new mural at our school to represent each of the fifth graders and what they would like to express about themselves through abstract art.
On Tuesday, December 7th, we were notified that Asbury was an awardee recipient of Colorado Creative Industries and Think 360 Arts' Colorado Arts Partnership (CAP) Grant. CAP Grants support Colorado schools in executing innovation and creativity surrounding their arts in education programs, and they support Colorado artists and arts education organizations through collaboration with schools. Thank you so much, Maryam, Maya, Rachael, Victoria, and Amaya, for your hard work writing the grant, so that you and your fellow fifth grade classmates can express themselves through art at Asbury Elementary School. This project will occur throughout the second semester of school. Be on the lookout for the new mural sometime in May!
Calling all Asbury Students!
Would you like to see your artwork on the
Official Bookmark for the upcoming
2022 Read-A-Thon?
We are having a contest for our students to create the official Read-A-Thon bookmark design!
What do you need to do? We would like to see something reflective of our Asbury school and all its amazing readers! Please include Read-A-Thon 2022 somewhere on your design.
All submissions should be on 8.5 by 11 inch white paper (no lines), with a portrait (vertical) orientation. Please use markers so that the colors can be as vibrant as possible. Name of the artist and homeroom teacher should be on the back of the paper.
Please turn in all submissions to the front office by Friday, January 7th for consideration.
We can't wait to see what you come up with!
Leah Borsheim & Lizzie Mussoline
(Read-A-Thon Committee)
PTSO
CALLING ALL ASBURY COMMUNITY MEMBERS!!! Did you know that our Asbury Eagles find your job VERY interesting? Did you know that they would LOVE to hear all about what you do? Well, they do and they would! Please fill out the directory below and when a particular grade is studying about something that you are the master of, we will contact you to help enlighten our students. We would appreciate your expertise and support. This can occur online (Zoom) or in class once you complete the every easy DPS volunteer process, which is also attached. THANK YOU!!!: Asbury Elementary Community Profession Directory (2021-2022 PBL) Volunteer Services | Equity & Engagement
Would you like to make a Year End Donation? Please visit CheddarUp to make a 100% tax deductible donation.
Other
National Flag football is coming back to Denver! Registration is currently open for Spring Football until 2/27/22. Use code 69588 for a $10 discount. Register HERE
Denver Parks and Recreation offers after school activities; art, sports, fitness and Enrichment Classes. MY Denver operates for students ages 5-18 and provides program activities through drop-in venues from 4:00pm-6:30pm M-F. During the holidays and out of school days, we provide a day camp from 12:00pm-4:00pm. This is a free program with a valid MY Denver recreation card.
Important Dates:
12/20-12/31 Winter Break
1/3 No School – District Planning Day
1/4 CSC & PTSO meetings
1/13 Papa Johns Dine Out (20% give back)
1/14 No School- Additional Asbury Release Day
1/17 No School- MLK, Jr. Celebration Day
1/25 Birdcall Dine Out (25% give back)
1/29-2/4 – Read-A-Thon
Parent Resources:
Flyers/Links
SchoolChoice 2022-23 Information (Spanish)
Denver Parks & Rec After School Activities Calendar
Winter Yoga Flyer with Ms. Werner – Grades 3-5
Winter Yoga Form with Ms. Werner – Grades 3-5 Sign Up Form***ONLY 3 spots left!!
Upcoming Dates:
12/20-12/31 Winter Break
1/3 Non-Student Contact Day
1/17 No School – Martin Luther King Jr. Day
1/21 No School – Presidents Day
1/22 Non-Student Contact Day
3/25 Asbury Non-Student Contact Day
3/28-4/1 Spring Break
4/4 Non-Student Contact Day
5/6 Asbury Non-Student Contact Day
5/30 No School – Memorial Day
6/3 Last Day of School – Half Day