Thursday Folders – December 13
Posted December 13, 2018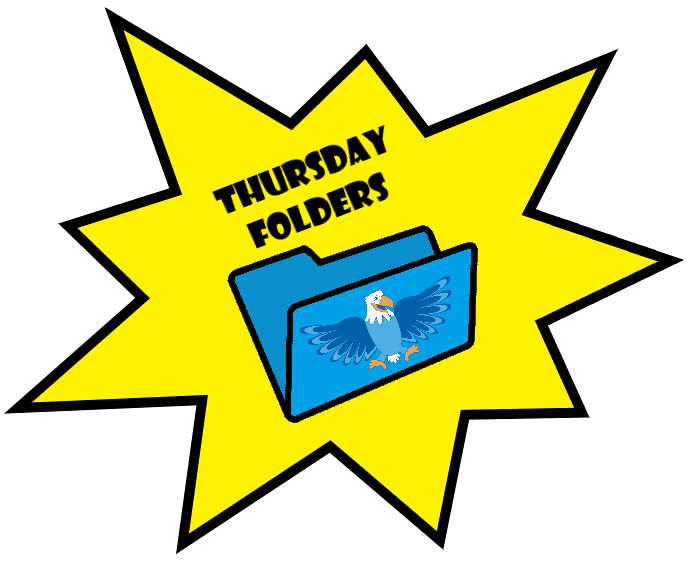 PRINCIPAL FILES – In the spirit of the holidays,  Asbury will have a Giving Tree to support families with holiday gifts. The Giving Tree can be found in the front office or  online through Sign up Genius. Information and the link for the Sign Up Genius will be coming home this week. We ask that all gifts are dropped in the front office  by Tuesday, 12/18, in the morning. Thank you for your generosity this holiday season!
TIME TO SHINE:  Please come to Asbury's first EXPO night of the year.   The EXPO is a showcase of all the hard work students have done through Project Based Learning so far this year.   Students will be presenting their work and are very proud of their accomplishments. We hope to see you all there!
PTSO News – Join Asbury families for a night of DU sports. We have a section reserved for Asbury at a DU hockey and basketball game! This is both a fun community night as well as a great fundraiser for our school. To reserve your tickets, click here.
HOCKEY
DU vs. Omaha at Magness Arena
Friday, January 11, 2019
7:30pm
Tickets are $20 each
MEN'S BASKETBALL
DU vs. Western Illinois
Thursday, February 28, 2019
7:00pm
Tickets are $20 each
*Be sure to arrive early. Asbury students will be invited on to the court prior to the game!*
OFFICE REMINDERS:  When you drop off your student please say goodbye on the playground or in the office.   If you do enter the building you must sign in and take a visitors badge.
Please call the attendance line by 9:00 am if your child is going to be absent on any given day.  The number is 720-424-9797.
Our Third Grade Soles for Souls Shoe Drive continues through January 11,2019.  
Weekly Flyers:
Sticky fingers – new session
National Western Stock Show -DPS ticket information
Holiday Giving information
Yearbook Cover artwork contest information
Important Dates:
December 13 – Fall Band Concert 5:30pm  Students arrive at 5:00pm
December 13 – Expo Night 6:00pm
December 17 – B.E.S.T. Assembly 2:30
December 20 – Student Council  – Spirit Day, Bake Sale Bring your favorite yummy treat.
December 21 – Student Council – School wide PJ Days
December 24-January 4 – Winter Break
January 7 – Monday – Students return
January 8 – CSC (3:30) and PTSO (6:00)
January 10 –  Student Council  – Spirit Day, Bake Sale   Bring your favorite yummy treat.
January 11 – Kindergarten Jubilee for New students 19/20 school year  8:45am
January 15 – Southeast area – Choice EXPO – George Washington -from 6:00-8:00pm
January 17 – Middle School Night 5:00-6:00pm
January 17 – Literacy Night – 6:00-7:00pm
January 18 – Student Council Spirit Day – Mustache day
January 18 – Third Grade Curiosity Showcase – 10:00-11:00am & 2:00-3:00pm
January 21 – Martin Luther King Jr. day – NO SCHOOL
January 25 – Kindergarten Jubilee for New students 19/20 school year  8:45am
February 1 – Teacher Planning – No School for Students
February 4 – Teacher Planning – No School for Students
February 5 – CSC (3:30) and PTSO (6:00)
February 8 – Student Council Spirit day – Super Bowl – Sport Jersey Day
February 13 -3rd grade to Balarat -Room 201 in AM – Room 203 in PM
February 18 – Presidents Day – No School
February 21- Math Night – 6:00pm
February 22 – Student Council Spirit day – Character day
February 22 – B.E.S.T.  Assembly – 9:00am
February 22 – End of 2nd Trimester SBPR's (report cards) go home
February 25 – Art Gallery Opening – 3:15-4:00pm (Judged show selected students)
February 28 – PAC (Parent Advisory Committee) ELA Students 6:00-7:00pm room 208
March 4 – Teacher Planning – No School for students
March 5 – CSC (3:30) and PTSO (6:00)
March 8 – Student Council Spirit Day – Hat Day
March 14 – CMAS  Parent Test Prep – 6:00
March 21 – 3rd and 4th grade Music Concert – time and location TBD
March 22 – Student Council Spirit Day – Spirit
March 25-March 29  – Spring Break – No School
April 2 – CSC (3:30) and PTSO (6:00)
April 8-12 – Student Council Spirit Week – Rainbow week-  Monday wear read, Tuesday wear orange, Wed. wear Green, Thurs. Wear Blue, Friday wear a rainbow
April 18 – Family Night – Dish a Story
April 25 – Kinder and 1st grade Music Concert (time and location TBD)
April 26 – Student Council Spirit Day – Crazy Hair day
April 29 – No school for Students
May 2 – PAC Meeting (Parent Advisory Meeting) 6:00-7:00
May 3 – Spring Band Concert – 4:00pm
May 3 – WOW Music and Art Show – 5:30-7:30PM
May 4 – PTSO Spring Wing – 6:30-11:00pm
May 6 – Talent Show Auditions – All day
May 7 – Class Picture Day
May 7 – CSC (3:30) and PTSO (6:00)
May 14 – Second Grade Music Concert – Auditorium (Time TBD)
May 16 – EXPO Night 6:00pm
May 17 – Field Day
May 24 – Field Day Rain Date
May 27 – Memorial Day  – School Closed
May 29 – Talent show – 2:00
May 30 – 5th Grade Continuation – 9:30am – 11:00am
May 31 – Last day of school – HALF DAY DISMISSAL TBD