Thursday Folders – August 25, 2022
Posted August 25, 2022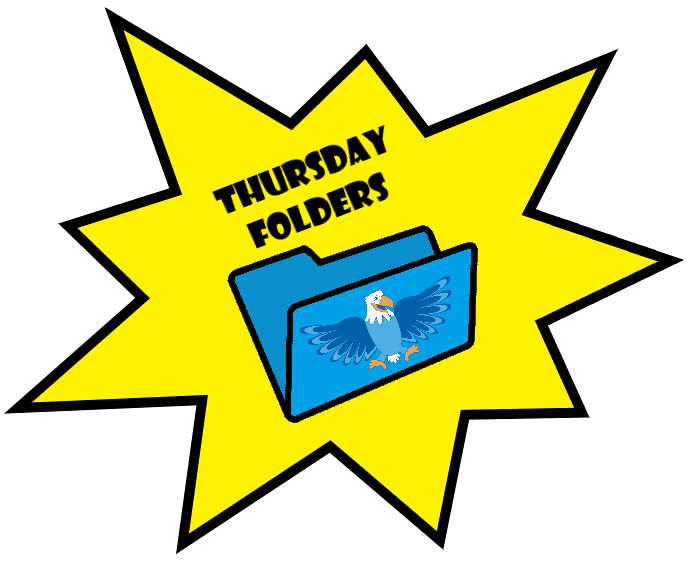 Principal Message:
Eagle Families!
Welcome Back (or Welcome for the first time)!! Welcome to a new year of Thursday Folders! This communication comes out weekly from me and contains all your school level communication, including dates, flyers, important updates, and resources. As we gear up for this year, I want to reiterate that I believe in a partnership and with that partnership means that my office door is always open. I believe in my support and service to the Asbury community and look forward to continuing our partnership this year.
This year, I am committed to fostering that sense of belonging that I hear our entire community of teachers, students and parents so fondly referring Asbury to having! To kick that off, I spent time in each classroom this week reading Kindness Grows! I can't wait to continue fostering kindness and belonging in my work this year! Below, you will find principal notes that contain important dates and reminders. Below that you will find important information, including a section from PTSO.
In Collaboration,
Jeanna Doung
---
Principal Notes:
Don't forget to sign your Family Handbook page and return to Ms. Baca!
Are you interested in using Discovery Link before or after school? If so, please fill this survey out and let us know if you are interested in our amazing before and after school program!
Know someone who would like to work at Asbury? Here are the open positions. If you or anyone you know is interested, have them reach out to Jeanna Doung:

Crossing Guard at Asbury: We are looking for a crossing guard at Asbury. This is a paid position, so if you are interested in learning more about this, reach out to Jeanna!
1:1 Special Education Paraprofessional Position for a Kindergarten Student
1:1 Special Education Paraprofessional Position for a 2nd grade Student
Back to School Events:

8/25 Back To School Night: This will be held in-person on August 25 from 5-6. This event will not have activities for children (unfortunately, we will not have daycare). If you need to bring your child(ren) with you, we understand.
PTSO meetings will be the first Tuesday of every month from 6:00-7:00pm. We have our first PTSO meeting September 6 in the auditorium
Upcoming CSC Meeting: The CSC or the Collaborative School Committee meeting is a diverse group of stakeholders that include community members, teachers, staff and parents. We come together monthly to solve different issues, including budget, positions, and curriculum. Our first monthly CSC meeting is from 5-6 on September 6 in the Library.
Save the Date: Carnival is back and in person! Save the date for the evening of Sept. 23rd!
Bus Stop Information Now Available in Parent Portal: If families reach out about their student's bus stop information, please direct them to the Parent Portal. Please use this link that has instructions on how to find bus stop locations and pick up/drop off times.
Message from the Health Office on Medications, Vaccines, and other Health Info: If your child requires medication at school, please bring the required paperwork and unexpired medications to the health office as soon as possible. Qualified staff members will be available to receive medications during school hours beginning 8/17. Please note that school staff cannot administer medication at school without appropriate documentation signed by both parent and physician (this includes over the counter meds, lotions, etc). Specific medication forms can be found here: Medication Forms

Once complete these can be emailed to the school nurse or faxed to (720)424-9775
If your child has new/specific health care needs, please make the school aware of these prior to the beginning of the school year.
Colorado State law requires that children be fully vaccinated to attend school. If necessary, exemption forms for medical and nonmedical purposes can here.
If your student does not have a health care provider, please contact our school nurse or front office for help with finding available resources.
Questions? Contact Emma Green (Nurse): emma_green@dpsk12.net-Safety- kiss and go expectations
---
PTSO Information:
PTSO is the Parent, Teacher, Student Organization. It is a partnership between the school, families and the community.
Our main goals: Build Community, Support Teachers/Staff and Fundraise!
Join today! Become a PTSO Member! – $15 per member for the academic year
*Pay via Venmo @AsburyPTSO-AsburyPTSO, cash or check
**Financial assistance available
Interested in becoming a business sponsor? Contact Kelly Smith at ksmith@studioshoparchitects.com
First PTSO meeting will be Tuesday, September 6th at 6PM in the Asbury Auditorium. Pizza and childcare provided.
Asbury Swag Store will be opening soon! Details to come!
For more information reach out to Asbury.PTSO@gmail.com
Officers: Lizzie Mussoline, Olivia Jolly, Amy Fitzgerald, Jenny Eno, Amanda O'Neill
"Learn to Play Sports" at the University of Denver
*Scholarships Available*
You can NOW register for our LEARN to PLAY SOCCER and Learn to PLAY BASKETBALL!!!!!
---
Weekly Flyers:
Sticky Fingers (healthy cooking) – Wednesdays
2:40 to 3:40 p.m. (staff lounge)
Grades: Open to K-5th – 8 kids min, 12 max
Dates: 9/14-11/30 (no class 11/23)
Creative Dance (NEW!) – Wednesdays
Hip Hop
2:40 – 3:40pm
Cost: $16.50 per class
More after school enrichment options to come!
Important Dates: This will change and grow as the year goes on
August 25 – Back to School Night – 5-6pm
August 26 – Kona Ice will be in the Asbury parking lot/playground after school!
September 5 – No School
September 6 – PTSO meeting – In Person in the Auditorium
September 7 – Sweet Cow dine/dessert out night
September 27 – Birdcall dine out night
September 23 – PTSO Fall Carnival and Auction (PTSO will be sending requests for volunteers!)
October 1 – Colorado Rapids Game Night
October 5 – Back by popular demand….Skate City Family Night!
November 10 – Chipotle dine out night