Thursday Folders April 7th, 2022
Posted April 7, 2022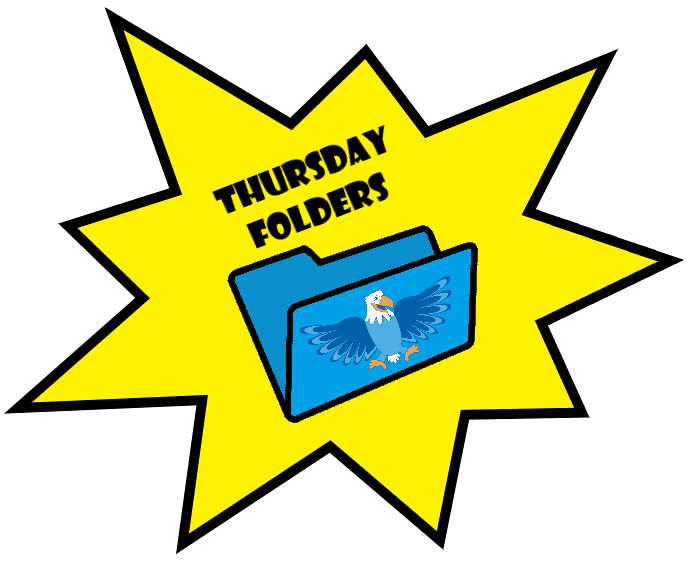 Principal's Corner
Asbury Community,
Please join our April Asbury Community Circle – Friday, 4/8 from 7:50am – 8:20am. Here is the link to join:
Meeting ID: 758 797 3597
Passcode: um6si1
Warmly,
Jeanna Doung
School Notes
Important Information:
Open positions at Asbury for the 22/23 School Year: We are kicking off our hiring process. With that I wanted to share the positions that are open for the 22/23 school year. We will start the interview process next week. These are posted at Asbury right now. We will be opening this opportunity up to internal candidates first. If you are interested in any of these positions, please apply for the position and reach out to Jeanna. If you know of anyone who is interested, please reach out to Jeanna. We have had some internal shifts in our team, please expect an email from the 3rd and 2nd grade teams in their weekly letters home.

2nd grade Math- 1 year position
2nd grade Literacy- 1 year position
Office Support II
1 on 1 Para Position

Reminder: If students are not feeling well, please keep them home. If you have any questions about if a students should stay home, please refer to Child Illness Policy or reach out to Tanya Banks
Announcements:
It's time for our annual Asbury Talent Show! Please see the flier below for more information!
CMAS Testing starts on Monday, April 11

Literacy (3rd, 4th, and 5th grades)

Monday, 4/11 Unit 1 Literacy AM
Tuesday, 4/12 Unit 2 Literacy AM
Wednesday, 4/13 Unit 3 Literacy AM

Science (5th grade only!)

Thursday, 4/14 Unit 1 Science AM
Thursday, 4/14 Unit 2 Science PM
Friday, 4/15 Unit 3 Science AM

Math (3rd, 4th, and 5th grades)

Tuesday, 4/19 Unit 1 Math AM
Wednesday, 4/20 Unit 2 Math AM
Thursday 4/21 Unit 3 Math AM

Make Ups (throughout and during week of 4/25-4/29 (all testing completed by 4/29)
CMAS Assessment Calendar for Parents (English)
CMAS Assessment Calendar for Parents (Spanish)
Student Bicycle Training Workshop!!!
On Thursday, April 14th from 3:00 to 3:45 following school, South HS students and Mr. Howard will be hosting a bike training on the blacktop. Here, we will be teaching tips relating to bicycle and road safety in preparation for Bike to School Day, May 4th. Some of these tips include how to safely secure your helmet, how to look out for oncoming traffic, and where to ride. Students must bring their own bike and helmet as they will not be provided. Hope to see you there!
PTSO
SPRING WING is taking place on May 14, 2022 (see attached flyer for details)! Spring Wing needs YOU! To make our event successful we are relying on our Asbury community to participate. Please see the attached flyer to find out how you can help!
Want to be a part of PTSO next school year? We are looking for a President, Vice President, and Secretary for the 2022-23 school year. Please reach out to Asbury.PTSO@gmail.com for more information on those roles and if you are interested.
Join us for a night at the Rapids! Invite your friends, neighbors, and teammates. https://rapids.spinzo.com/colorado-rapids-vs-portland-timbers-2022-04-30-UMCCD?group=asbury-elementary-group-night-wwz5&fbclid=IwAR0chkN-UgsTXN-TAFn1g4nRNzBEJ4Pc8m2QG4O1t15yhdSg74Jr2WGtUGA
CALLING ALL ASBURY COMMUNITY MEMBERS!!! Did you know that our Asbury Eagles find your job VERY interesting? Did you know that they would LOVE to hear all about what you do? Well, they do and they would! Please fill out the directory below and when a particular grade is studying about something that you are the master of, we will contact you to help enlighten our students. We would appreciate your expertise and support. This can occur online (Zoom) or in class once you complete the every easy DPS volunteer process, which is also attached. THANK YOU!!!: Asbury Elementary Community Profession Directory (2021-2022 PBL) Volunteer Services | Equity & Engagement
Other
Healthy Foods for Denver's Kids – Food and Snack Boxes at specified Denver Libraries

The Denver Public Library has once again received the Healthy Food for Denver's Kids (HFDK) grant for 2021-2022. The grant, launched by the Denver Department of Public Health & Environment (DDPHE), aims to support healthy food access and food based education for youth.
We are distributing healthy food boxes full of fresh produce and pantry items for households with youth 18 and under. Boxes are available Wednesdays and until supplies last. Contact your favorite location below for availability and delivery time.For more information about the grant visit the HFDK site.
Important Dates
4/12 – CSC & PTSO Meetings
4/13 – Kona Ice at Asbury Blacktop (20% giveback)
4/14 -Bike Safety Training-3-345p
4/26 – Dine Out event with Birdcall (35% giveback)
5/4 Bike to School Day
5/4 – Dine Out event with Sweet Cow (40% giveback)
5/6 Asbury Non-Student Contact Day
5/10 – Dine Out event with Chipotle (Evans location only – 33% giveback)
5/13 – Asbury Talent Show 1:30-2:30pm – More info to come!
5/14 – SPRING WING EVENT (Adults Only) – Save the Date!
5/20 Asbury Field Day
5/20 – Kona Ice at Asbury Blacktop (20% giveback)
5/24 – Asbury Skate Party – Skate City
5/30 No School – Memorial Day
6/3 Last Day of School – Half Day
Parent Resources
Flyers/Links
Spring Wing – How Can You Help!
Cherry Creek Fall Sports Registration
DPS Appreciation Rockies Games!
Grades 3-5 – CMAS Spring Assessment Calendar for Parents (English)
Grades 3-5 – CMAS Spring Assessment Calendar for Parents (Spanish)