Thursday Folder – August 17, 2023
Posted August 18, 2023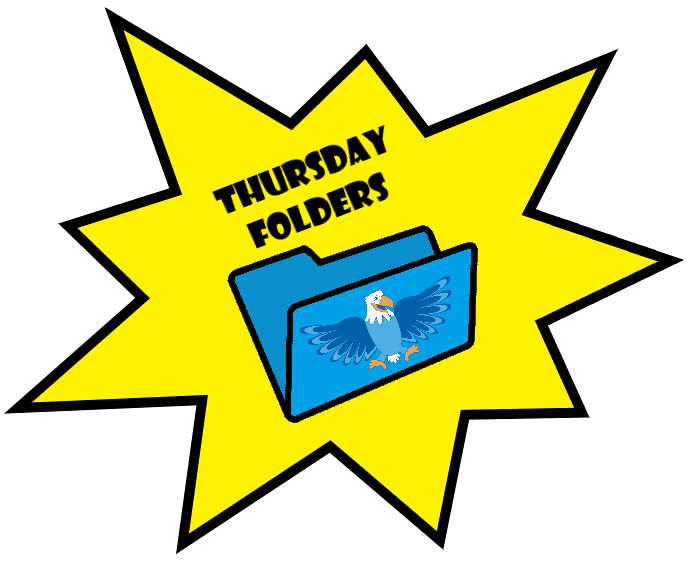 Principal Message:
Asbury Families,
Welcome Back Asbury Eagles! This will be the Thursday Folder for the year! Please know you will be receiving this folder every Thursday with important news from our different Asbury partners and teachers. I will be sending this out until Ms. D's return from her leave in October so please take the time to read through all the information provided.
We are so excited to see you next week! Asbury teachers have been busy planning and preparing their classrooms for all of our little Eagles! A couple of reminders for drop off and pick up. As in years past, the Kiss and Go drop off area is on the west side of the building on Marion street. Teachers will be waiting there and directing students to the blacktop one car at a time. You may pick up your child in this same area at the end of the day as well. Bus drop off is in front of the building on Asbury. Please do not drop off, park or wait in that area! If you are walking and waiting with your child, use the gate and walking path on the corner of Lafayette and Asbury before the teacher parking lot. You may wait with your child until the bell rings but once it is time to go inside we ask that you give your hugs and kisses and allow them to come inside on their own. You may wait for them in the same area at the end of the day. If you are parking on nearby side streets, we ask that you be respectful of our neighbors and avoid blocking driveways or access to their property. Do not double park or stop in any area especially on access streets and the Kiss and Go drop off. This will allow for a smooth and safe beginning and ending to our school days.
The building has been warm the last few days, so please make sure you send water bottles with your child. . The district is closely monitoring the heat in the building and coolers as well as fans will be on early in the day to ensure the building is comfortable upon their arrival.
I look forward to meeting everyone on Back to School Night August 24th from 5 to 6. Have a great weekend and we will see you soon.
In Partnership,
Ana Mendoza (Interim Principal)
What's top of Mind?
Changes to School Meals across DPS – All students will receive Free and healthy nutritious school meals beginning this year! Please see the details below!

Healthy School Meals for All: Complete the You Benefit! Form at Registration
All students in DPS will have access to free healthy, nutritious school meals beginning in the 2023-24 school year thanks to the Healthy School Meals for All program approved by Colorado voters! While meals will be provided for free to all DPS students through Healthy School Meals for All, families will still need to complete a form to ensure DPS gets full access to available federal funding.
What this means for families:Please continue to fill out the You Benefit! form (formerly referred to as the Meals Application). We ask all DPS families to please complete the You Benefit! form during registration for the 2023-24 school year. By completing the form, you will help us access all available funds to cover the cost of meals, and other nutritional programs for students.Families who fill out the You Benefit! form may qualify to receive discounted school fees, class materials, bus passes, utilities support and more!All household income information provided through this form is strictly confidential and protected by law. Only one form is required for all children in the household. Immigration, migrant, citizenship or refugee status is not required when completing the form.
Learn more about the Healthy School Meals for All program in a short video in English and Spanish, this flier (Spanish is on page 2), or by visiting the Healthy School Meals for All website.
If you have questions about completing the You Benefit! form, please contact the DPS Food & Nutrition Services department by calling 720-423-5600 or emailing the foodservices@dpsk12.org inbox.
What's new from PTSO?
Welcome back Eagles! Your PTSO is so excited to work with you all this school year! Save the date for the following important events:
First PTSO Meeting IN PERSON!! 9/5/2023, 5 pm – Food, Spanish translation, and childcare provided! Please join us!
Carnival 9/29/23 5-7 at Asbury- Join us for this annual favorite! Enjoy games, face painters, food trucks, popcorn, cotton candy, and MORE!! Tickets will go on sale in September and scholarships are available!
What's going on with Enrichments?
Meet our Enrichment Program teachers at Asbury's Back to School night on Thursday the 24th of August! Please head over to our enrichment partners and say hello.
2nd to 5th graders are invited to join Ms. Werner for Asbury Yoga this fall!
Further fall Enrichment activities are being scheduled and will be communicated as they become available.
Flyers:
Upcoming Dates:
8/17 – 4:30-5:30 Asbury Meet and Greet on the Asbury Playground
8/21 – First Day of School
8/24 – 5-6pm – Asbury Back to School Night