Thursday, February 9, 2023
Posted February 9, 2023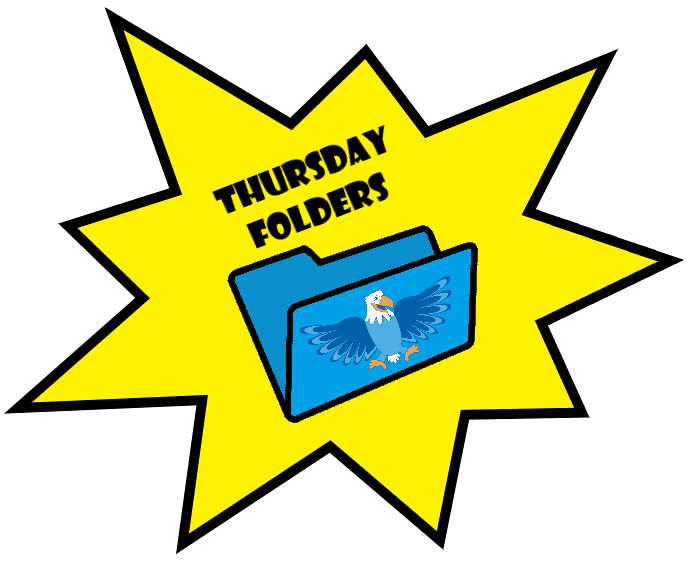 Principal Message:
Asbury Eagle Families-
We are so thankful for great partnerships with our families! It warms my heart to see so many parents supporting students' projects and learning in our building. As you know, we recently kicked off our Direct Give Campaign and there are so many ways to give to this community! We are thankful for all the ways that families give!
So, what else is going on in our building?
Our 3rd graders are getting ready for their wax museum. They are creating signs, getting costumes ready so that we can walk through a museum and learn so much about history from these wax statues!
This week is my favorite week- Read-A-Thon. It is so much fun to see how many minutes everyone is reading- even the staff members are joining the fun this year! Thanks to our Read-A-Thon supporters for getting all of this organized and tracked daily!
4th graders are taking on the project of how we address bullying and create supports for making Asbury a better place! I can't wait to continue to learn from what they learn and recommend!
5th graders are continuing their work of their mural, art and the impact it has on our community!
2nd grade is learning about topography, maps and our national parks! I got a chance to see them using their maps to go adventuring just the other day!
With all this learning, we also have time to cut loose and move it, move it- which is the theme of our dance on Friday. We hope that you join us after school on Friday for adult and student fun! While the students are dancing, we will learn about opportunities to give back and learn a fun dance as well!
In Partnership,

Jeanna Doung
---
Principal Notes:
CMAS/CoAlt Window for Testing – 4/10-4/28 (3rd, 4th, and 5th graders)
February 14 – Grandfriends Day – More information to follow!
March 17th – Asbury's Got Talent! More information to follow!
Friday, February 10th- Asbury Dance Information

Registration Form – please fill this out
Grades K- 2 3:30 – 4:30 and Grades 3-5 5:00-6:00
Located in the Asbury Gymnasium
Wear white to stand out at the glow party! Glow sticks will be provided.
Pizza and juice will be available in the lunchroom
Activities for adults will be in the auditorium
A $5 donation is suggested to fund the Asbury Staff Fund and can be donated via Venmo @AsburyPTSO-AsburyPTSO

Check out the February Edition of The Eagles' Flying Facts Student Newspaper
HR News from Discovery Link: We have exciting news! Ronnie Folks has been offered the Program Supervisor position at Asbury. His first official day is 2/16! Please join me in welcoming him to the role and back to Asbury!
Save the Date: DPS District Science Fair Happening April 29: The DPS District Science Fair — embedded in the New DPS Steam Expo — will be held on April 29. Teachers and parents can help students register their projects here. Please keep an eye out for updates in Schoology for grade-level groups and science email updates. For more information, visit the DPS Science Fair webpage. If you have questions, contact Eva Bridgeforth.
Long Term Sub Positions Available: We have two open positions available for this semester, both for long term sub positions. One is a para LTS and the other is an MLE teacher LTS position. If you are interested, please reach out to Jeanna!
Spelling Bee Information is coming soon!
Want 10% off your YearBook Purchase? In honor of the season of giving, Treering has an exclusive promo code for a 10% discount for all new customers for the 2022-2023 school year. Setting up your account set up takes less than a minute and there are no minimum orders or contracts required. (The fine print: Coupon code HOLIDAY10 promotion ends at 11:59 pm PST on 12/31/22. Not applicable with referral codes or other discounts.)
Lost and Found Notice!
Please click this linkLost and Found 2/9 to view the lost and found items. Please see Ms. Baca if you recognize anything! There is a lot of stuff in there! We will be donating items that are in the Lost and Found at the end of the month on Tuesday February 28, 2023.
PTSO INFORMATION:
DIRECT GIVE IS HERE!
We need your support!
We have raised over $25,000 and have had 30 families participate. We are aiming to have 100% participation – ANY amount helps! Please spread the word!
Friday, February 10th – It's time to get your groove on! Come to the Dance and learn more about Direct Give, too!
February 10th and beyond – help us spread the word about our amazing school!
*Are you a dedicated, amazing business sponsor with additional ideas for how to support the Asbury Direct Give effort? Please reach out!
**Are you ready to give and want to know where? It's never too early or late to give…Visit the Cheddar Up site for safe online giving or a personal check to the front office, Zelle or PayPal are accepted as well! Visit Asbury's Donation Page for all the info! *We are not able to accept Venmo for Direct Give this year.
READ A THON IS IN FULL SWING: Ends tomorrow!
Read-A-Thon: February 4th – 10th students will track their reading minutes on a feather and they will turn it in the following day for the chance to win a daily prize, and much more. Be on the lookout for more details!
We've had incredible participation, thank you for encouraging your kiddos to participate!
South HS Women's Soccer Team: Date Night Fundraiser TOMORROW Fri. Feb. 10th 6:00-8:30 pm
After the Asbury Dance, head on over to drop the kids off for a fun night to benefit the Women's Soccer team AND get some much needed YOU time, DATE time, the world is your oyster!
Light snacks provided
Movie Room
Arts & Crafts
Gym Time for Sports Fun
$35 per child ages 3 and up (there is a discount for multi-children families)
Questions? Email DenverSouthGirlsSoccer@gmail.com
Next PTSO meeting will be IN PERSON on Tuesday, March 7th
Spring Wing Needs YOU
If you are interested in helping with the Spring Wing and Auction, please reach out to Asbury.PTSO@gmail.com
Sustainability Acts of Kindess- Coming Soon!
Asbury Elementary is launching a challenge to grow kindness for our Earth and community. Part of the project includes planting trees for current and future learners and pollinators to enjoy.
Why trees?
Adding trees to Asbury will have so many benefits!
Help students learn and care about their planet
Reduce noise and air pollution from extremely busy street
Help expand Denver's tree canopy and reduce the heat dome effect
Additional shaded outdoor learning space
Trees bring joy and improve quality of life for humans and nature
We need help!
Planning and picking the best trees for our habitat and environment
Trees are not only beautiful, but they provide economic, wellness, and environment benefits that only increase over time. A healthy tree canopy provides improved air quality, safer streets, reduced stress, and shade. Putting in roots now can help connect our current community to the future and make it much brighter and greener.
Can you help? If so, please contact Kelly Bryant at kellybryantsemail@gmail.com
PLEASE SAVE THESE NEW DATES:
Upcoming Community Night with the Rapids!
Spring Wing! Please hold May 5th for a super fun evening to gather with the community & support Asbury – standby for more details.
Upcoming Community & Dine Out Events: So many new & awesome additions!
2/4 – 2/10 Read-A-Thon!
2/10 – Asbury DANCE!
2/12 – Beauty & The Beast
2/15 Homegrown Tap & Dough
2/28 Birdcall
3/7 – In person PTSO Meeting
Perdida 3/8
Uno Mas 3/22
4/22 – Colorado Rapids vs. St. Louis @ 7:30 pm
5/5 – SPRING WING!
---
Weekly Flyers:
Asbury Mosaic Workshop with Ms. Werner
Clay Play (Winter Session) – still openings!
Lego Play Well (Winter Session) – still openings!
Parents' Night Out Information
Summer Camp Opportunity at The Waldorf School
MSU Denver Junior Roadrunners Camp
All After School Enrichment opportunities
---
Discovery Link:
If you are interested in Discovery link, please visit https://equity.dpsk12.org/extended-learning/discovery-link/school-year-program/
SUMMER CAMP!!!!! – Registration opens on January 24th!!!!!!
Spring break – There will be camp days on Monday, Mar 27, 2023 Tuesday, March 28, 2023, and Monday, Apr 3, 2023. Wed-Friday (29th-31st) there will NOT be a camp offering. Slavens is the closest location to Asbury,
February 21st – There will NOT be a camp offered as it is an all-staff professional development day.
Thank you,
Mr. Harvey
---
Important Dates:
February 14 – Grandfriends Day and Valentine's Day Parties
March 15 (6-7pm) – CMAS Parent Night
March 27-31 – Spring Break
April 3 – No School for Students
April 10-28 – CMAS/CoAlt Testing Window
April 27- Dish a Story
May 5 – Spring Wing (more information to follow)
May 11-12- 5th grade at Balarat
May 19 – Field Day
May 26 – Field Day Rain date