Thursday, April 9, 2021
Posted April 8, 2021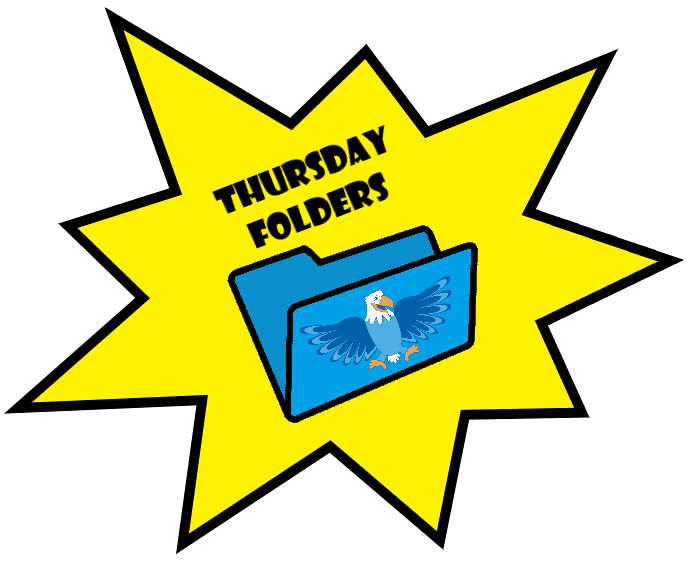 Principal's Corner
Eagle Families, 
I hope each and every one of you had a safe and relaxing Spring Break! As this quote indicates, "self-care is giving the world the best of you instead of what's left of you." I truly hope that you lived up to this quote!  It is so important to take time for yourself and find clarity—especially during this time of uncertainty.  The most important relationship is the one you have with yourself.  
Also, we wanted to let you know about some changes to Transportation Services that will affect our school's schedule next year. Beginning in the 2021-22 school year, DPS will begin using a three-tier system for bell times. This means that most schools will start and end their day within one of three windows. Many schools will be implementing new start and end times within this new system, including Asbury.
Beginning next school year, Asbury will begin class at 7:40 and will dismiss students at 2:40. We're letting you know so you will have time to prepare and make adjustments for this change. Also, Discovery Link is going back to full capacity next year and will be adjusting their schedule to accommodate these new times, so if you have any questions, please reach out to Leah Martinez from Discovery Link. 
A lot of research and planning went into making this change, and we believe the new tiered bell time system will help us provide a better experience for our families and maximize learning for students. In the past, DPS schools had multiple start and end times across the district, which made it difficult to offer full-time schedules and the living wages needed to retain our bus drivers. Due to bus driver shortages, office-based transportation staff were often required to step away from their primary roles to help drive buses. 
The new tiered bell time system will help us keep our bus driver positions fully staffed so other Transportation team members can focus on their primary job responsibilities. This means that our office staff will be more available to answer phone calls from schools and parents, and the staff on the bus will be better trained to operate the vehicle and safely transport students. Switching to a three-tier system will also help us improve bus service for students. Because bell times will be more evenly distributed, buses will be more likely to arrive at their destination on time.
If you have questions about these changes, please contact Transportation Services by calling 720-423-4600 or emailing transportation@dpsk12.org. If your student rides the bus, please find your new pick-up and drop-off times by clicking on the Transportation tab of the Parent Portal over the summer. (y leer la informacion en espanol, aqui)
Jeanna Doung
---
School Notes
Here

 is Asbury's Proposed 21/22 School-Year calendar

Just a friendly reminder to join in for the Eaglet 

Community

 

Circle Friday morning at 8:20.

  Here's  the link to join: 

https://us02web.zoom.us/j/6268510199?pwd=Z043dWl5STUwWXZ1dVFCNkVEZUFOZz09

 Meeting ID: 626 851 0199 Passcode: Eagles

It's time to order your 20-21 yearbook!

 Here is the 

Yearbook Order Form

.  Orders are due by Monday, April 19.  They are $15 each and you can pay by check to the office made out to Asbury PTSO or Venmo @AsburyPTSO-AsburyPTSO.  All the information is in the form.

***

CMAS Assessment Update Letter

 (3rd, 4th, and 5th grade families – PLEASE READ!)***

Read-A-Thon is coming!  Our annual book swap will take place April 21-23 and Read-A-Thon will officially begin on April 26th. More information to follow.  Please see the sign up genius below if you are interested in volunteering to help.  

Students can bring in books that they would like to swap starting on Monday 4/19

.  

https://www.signupgenius.com/go/60b0f4dadad2da5f94-readathon2

. 

The Asbury Talent Show will be Wednesday, May 12th at 7pm! See 

this flyer

 for details about how to enter, changes for this year, and other important information.

Please check out our Donors Choose to help fund garden gloves for Asbury! Thank you so much for your kindness and generosity! 

Garden Gloves

Summer Camp registration is now open! More information and where to sign up 

HERE

. Check out the flyers below.

Are you looking for a fun, inclusive, safe space to send your student? Look no further, send them to Discovery Link!!! Currently, Discovery Link is open and accepting enrollment for both the AM/PM programs. This is an excellent opportunity for students to learn, socialize with friends, come to a safe, inclusive environment, and have fun.
If you have any questions, please reach out to Leah Martinez @leah_martinez@dpsk12.org or (720)424-9774
Discovery Link Registration for the 2021-22 school year will open April 12 at 6:00 a.m. At this time, families will only select the site where their child(ren) will attend next year. Once approved, families will be given access to the calendar and will select days for August starting on July 1st. 

Summer Camp Information – 2021
If you need to register a new student or incoming kindergartener, SchoolChoice Round 2 will open back up on April 6th.
Please see our flyer below for information on Comfy Comforters Give Back, this is one of our 5th grader's projects where she will be selling no-sew fleece tie premade and custom blankets to give back to local animal shelters!
---
PTSO  
PTSO Board Elections

 are coming up in May and we now have 1 open position: President!  Please consider running-we need you!  And this is a position that you could team up with a friend!  No prior experience is required,  just a desire to be involved in helping the Asbury community thrive!  See the flyer below for position descriptions and duties.  Please email 

Asbury.PTSO@gmail.com

 or call Kristi Leech (303) 548-1289 to discuss the different roles or for any further questions.  
Help wanted!  The Asbury Backpack Program 

provides families in our community with a backpack of nutritious food every Thursday. If you'd like to receive a backpack, and are not already a part of the program please sign up by clicking on one of the links below:.
Receive a Backpack     Recibir una mochilia de comida
The Backpack program is run by volunteers. If you would like to help by filling and delivering backpacks Sign Up HERE.
If you would like to provide a monetary donation to support families in our community you can send your donation via Venmo to @AsburyPTSO (in the comments put a note that it's for the backpack program).
If you have questions please contact the co-Chairs of the program:
Amy Fitzgerald          amy.jo.fitzgerald@gmail.com
Courtney Cauthon  cauthon.courtney@gmail.com
John Bradley           daytona21@hotmail.com
---
Important Dates:
4/12/21 – Dine Out event with Torchy's Tacos

4/26 /21 – 4/30/21 – Read-A-Thon

5/3/21 – Dine Out event with Chipotle

5/12/21 – Asbury Talent Show

5/13/21 – Dine Out event with Papa John's
---
Parent Resources:
Technology Resources from Mrs. Ravel (updated)
Important Information from Previous Thursday Folders
---
Flyers/Links
21-22 DPS School Year Calendar
Comfy Comforter Ramadan Give-Back
Asbury 2021 Talent Show Audition Information
PTSO Board Duties and Position Descriptions