Spring Wing 2018!
Posted April 4, 2018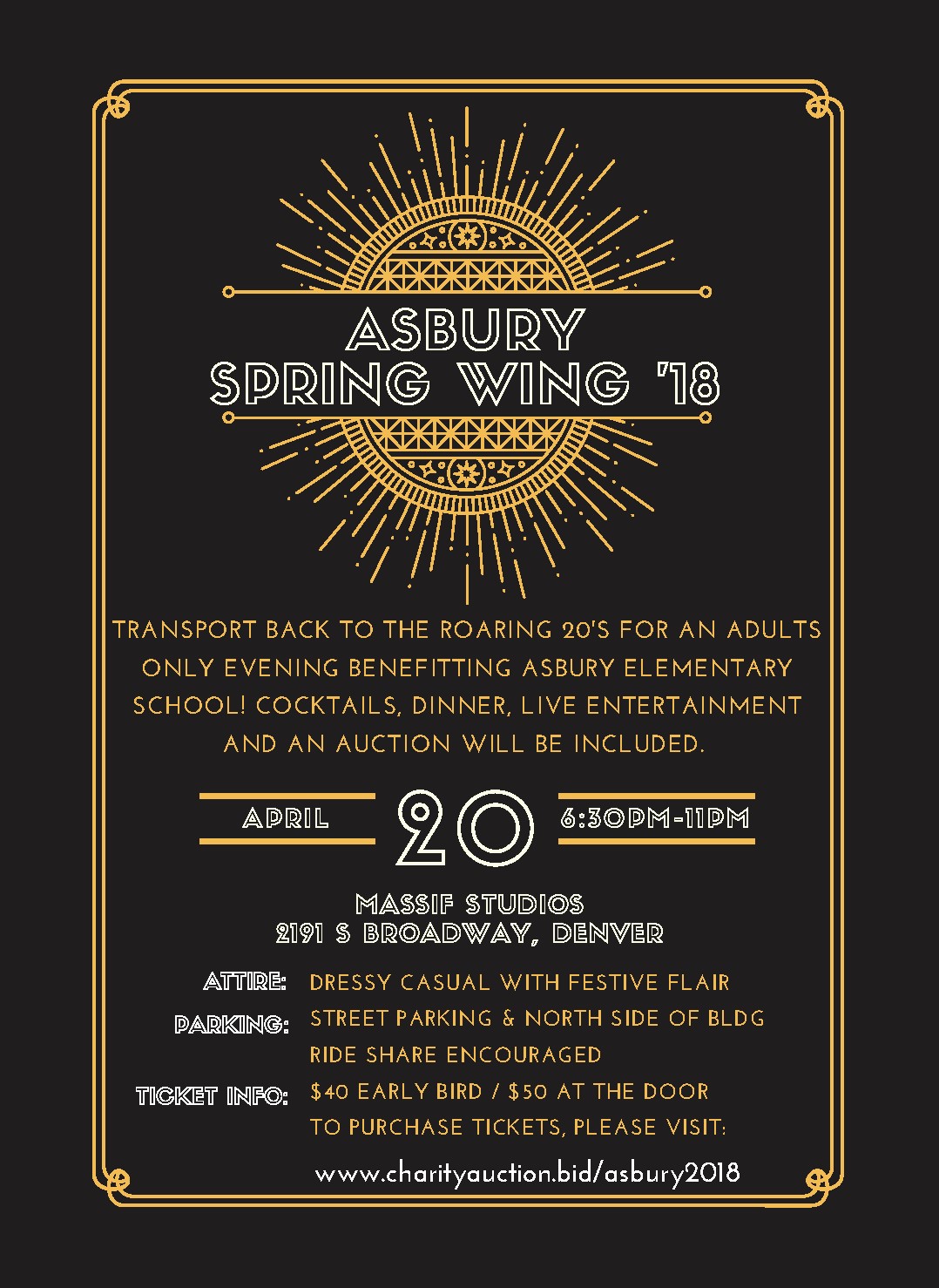 Transport back to the Roaring 20's for an adults-only evening benefitting Asbury Elementary! Cocktails, dinner, live entertainment and an auction will all be included.
When: Friday, April 20th, 6:30-11pm
Where: Massif Studios, 2191 S. Broadway, Denver, 80210
Attire: Dressy casual with a festive flair
Ticket Info: $40 Early Bird/ $50 at the door
Purchase tickets online now at www.charityaquction/bid/absury2018.
We're excited to announce that the online auction is now open and ready for bidding!
All items (with the exception of experiences and class baskets) are available for pre-bidding from April 11-17. You may start bidding on these items online at charityauction.bid/asbury2018 and bidding will be finalized at the event. Items valued at $80 or less, are available for immediate purchase during the online bidding process. Click the "Buy Now" button to guarantee that the item will be yours!
Check out the amazing items available and start bidding now.