Discovery Link
Dear Asbury Community,
Discovery Link registration is now open for AM/PM programs. If you are a current Discovery Link family that has not registered yet, you can do so by clicking here. If you are a brand new family you can create an online account and begin the registration process by clicking here. Please visit our website for more information on registration. Please don't hesitate to contact Leah Martinez at 720-610-8342 or Leah_Martinez@dpsk12.org with any questions or if you need assistance with the registration process. 
Thank you!
Warm Regards,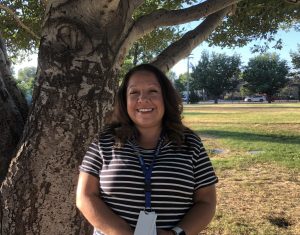 Leah C. Martinez
Program Supervisor, Asbury Elementary
Hello Asbury Discovery Link Families,
University Park (U-Park) will be running camps for Asbury Discovery Link families on the following dates:
11/23, 11/24, 12/20, 12/21, 12/27, 12/28, 3/28, and 3/29
You can register for these camp days through your Asbury Family Managed Calendar in your School Care Works account. Please note camps will need to reach a minimum capacity of 15 students to take place.
Once registered for camp days, you will receive more information in regards to the camp's daily logistics at least a week before the first camp day.
If you have any questions, please let me know.
Best,
Leah C. Martinez
Program Supervisor – Asbury Elementary – 720-610-8342
Discovery Link Information
Join us for before and after school care with Discovery Link at Asbury!
Our before school care begins at 6:30 am until school starts at 7:40 am.
Our after school care is from 2:40 pm – 6:00 pm.  Our after school care includes a healthy after school snack.
Discovery Link also:
fosters positive relationships
provides an enriching environment
develops leadership
supports character development
incorporates instructor-led activities
encourages team building
and much more!
Discovery Link Staff
Leah Martinez – Program Supervisor
Amber Baca – Program Leader
Karina Ruiz-Solis – Program Leader
Megan McHugh – Program Leader
Ronnie Folks – Staff Aide