Asbury's 7th Annual Asbury Read-A-Thon!
Posted February 8, 2018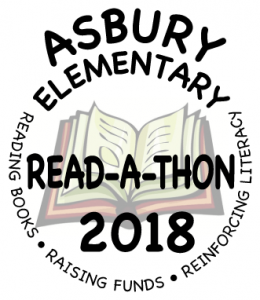 The Read-A-Thon fundraiser is a unique way to support the Asbury community and encourage reading.
Funds raised will go toward hiring staff, upgrading technology, and other needs identified by Asbury teachers and leaders.
Because this fundraiser is run entirely by parent volunteers, 100% of all money raisedwill go directly to the Asbury PTSO!
Our goal for this year is to raise $25,000. You can help make this happen!
Click on the picture below to go directly to the Donation Page

Read-A-Thon Documents:
This section will be updated as paperwork is sent home with the students. All files are bilingual – English on page 1, and Spanish on page 2.
Information Packet Contents (Sent home with students 2/5/18):
************
Reading Love Letter Encourage your student to read with a note. Notes will be used to decorate the school.
********
Thank you for your participation in Asbury's 7th annual Read-A-Thon!
For questions, please contact:
Ann Garner:  Ann.Garner@comcast.net or (303) 898-0636 or 
Shannon Durling:  ShannonDurling78@gmail.com or 303-882-5803