Asbury Thursday Folders – (September 7, 2023)
Posted September 7, 2023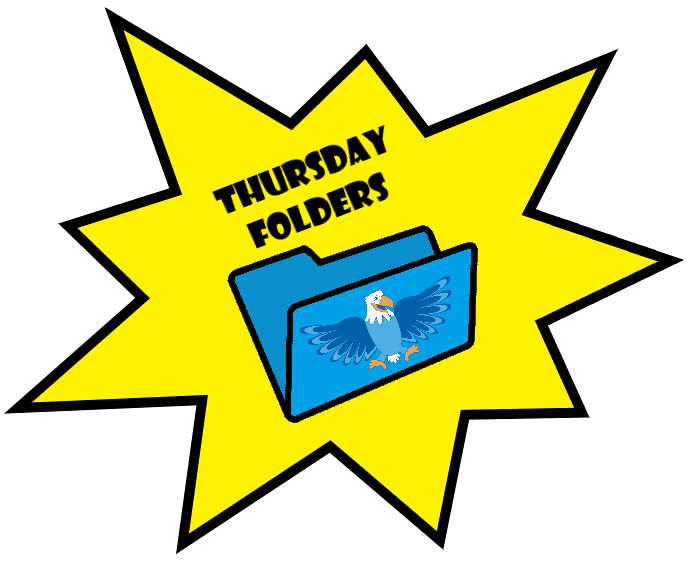 Principal Message:
Happy Thursday! As we approach the completion of our third week of school, I am delighted to reflect upon the wonderful memories we are creating here at Asbury. We are pleased the weather this week has been considerably more favorable than the previous weeks and our students were able to focus on our first iStation assessment for the month of September. This first assessment is used as an initial baseline at the beginning of the year for 1st through 5th grades. Kindergarten will do their first iStation assessment at the beginning of October. Students will then take the assessment again at the start of every month throughout the year, to determine your student's skill level on research-based components of reading – phonemic awareness, phonics, fluency, vocabulary, and comprehension. The results are used to help shape teacher plans and guide instruction for each student's success throughout the academic school year. If you have any questions regarding your student's iStation scores and goals, feel free to contact their teacher.
In Partnership,
Ana Mendoza (Interim Principal)
What's top of Mind?
Kiss and Go
A reminde : There is no stopping at the Kiss and Go area! Please make sure you are ready to drop off your child when you drive up to the kiss and go lane. No Stopping no parking please! Thank you for helping make this go smoothly!
Community Circle!
Join us for our first Community Circle of the year! Jump onto the zoom link tomorrow, Friday, September 7 from 7:50-8:20am.
Join Zoom Meeting – September Community Circle
https://us04web.zoom.us/j/3604361812?pwd=Vk9IVDZFMzFpRlR0TDNVVFRhckdDZz09
Meeting ID: 360 436 1812
Passcode: 300332
Picture Day!
Picture Day is Coming Soon! Wednesday, September 13
Here is the order form with more information.
BEST Awards Video from Friday, September 1st
What's Still Relevant?
Safety Team
If you are interested in joining a group of parents looking to support Asbury and DPS in ensuring school safety is prioritized, please reach out to Autumn Shraiberg at (303)704-1037 to learn more about this opportunity.
CMAS Information for 4th and 5th Grade Families:
Hard copy scores for our current 4th and 5th graders of their CMAS scores will be sent home soon. Please reach out if you have any questions. In the meantime, you can view the scores through the DPS Parent Portal. Here is the click path to do that.
Viewing CMAS scores in DPS Parent Portal
The Role of Standardized Testing and Achievement
CMAS Letter from School Leader to Families
Understanding ELA and Math CMAS Scores
Please make sure to complete your You Benefit! Form previously known as your lunch application form. Remember all students will receive a full tray for lunch and breakfast, free of charge.
Make sure all of your contact information is up to date on your parent portal . See Ms. Baca if you have any questions.
Click HERE to fill out the Parent version of the Technology Responsibility Contract. Thanks so much. – Mrs. Ravel
A Message from Mr. Howard, PE Teacher:
Here's some more information all about me. Click HERE!
What's new from PTSO?
Carnival!

9/29/23, 5-7 at Asbury
BRING IN YOUR PRIZES! Bring in your gently loved toys, games, stickers, stuffies, and other items that can be used as prizes. Ms. Baca is collecting items in the front office
Tickets are on sale NOW! https://asbury-carnival-2023.cheddarup.com/ Remember that adults don't need tickets and scholarships are available – we want you all to come!
Volunteer to help – sign up genius will be coming soon, keep your eyes out

Mini fridge – if you have a small fridge in good shape that you are willing to donate, please email asbury.ptso@gmail.com to help with the Green Eagles Food Sharing table. This allows students to share leftover, unopened food with other students who might enjoy it!
Merch – If you know a great vendor for tee shirts, sweat shirts, hats, and other cute swag, please share it with asbury.ptso@gmail.com. We'd love to set up ongoing ordering or do regular orders so everyone can look great in their Asbury finest! Some items will be available for purchase at Carnival as well.
What's going on with Enrichments?
NEW! – Learn to Play Pokemon Information Flyer – NEW!
NEW! – Playwell LEGO K-2 Information Flyer – NEW!
**Young Rembrandts Fall session is canceled due to low enrollment.**
**Yoga, Sticky Fingers and Running Club are not taking any more registrations because the class is full!**
More Fall Enrichment activities are being scheduled and will be communicated as they become available.
---
Flyers:
Colorado Rapids Night Flyer – 10/21
Enrichment Flyers
Learn to Play Pokemon Flyer – NEW!
Playwell LEGO K-2 Flyer – NEW
Chess Wizards (2 slots left!)
---
Upcoming Dates:
9/13 – Picture Day
9/18 – 6-8pm – Skate City Asbury Night
9/22 – Teacher Planning Day (no school for students)
9/29 – Asbury Carnival
10/4 – Walk to School Day
10/21 – 7pm – CO Rapids Night